TOWIE's Lewis Bloor and Nicole Bass appear to be over before they really started…
On last night's episode of the ITVBe show viewers saw an angry Lewis laying into Nicole, accusing her of ignoring his calls and possibly seeing someone else.
It all got very heated, to the point where Lewis branded his former girlfriend "scum" and said: "You're a f**king bitch. I have never met anyone so disrespectful in my life."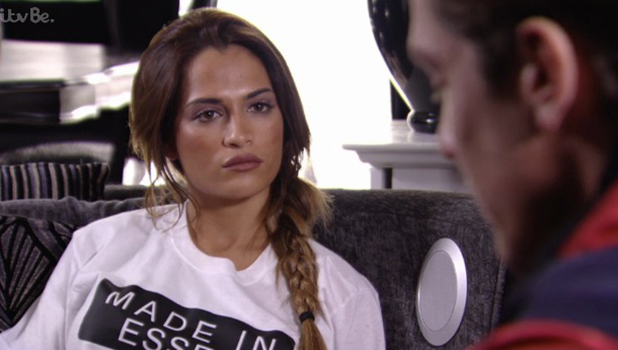 It all started earlier in the episode when Lewis suggested he'd been having trouble getting in touch with Nicole and was a bit confused what was happening between them.
But Nicole had a different story, telling the girls she'd had a tough time lately with "a lot going on with my mum and my family and a friend passed away lately."
She said Lewis had text her while she was at her friend's ceremony when she wasn't in the right state of mind to reply. When she did reply, he told her he'd made other plans.
Later, Lewis came to visit her face to face and said he'd been having difficulty getting hold of her and she hadn't been replying to him.
Not true, said Nicole. "I have spoken to you and picked up the phone so that's a lie," she said. "You text me to go for dinner when I told you I was at my friend's memorial. I'm not going to sit there texting and ringing you from there. I got in at half eleven at night and rang you the next day and said, sorry, it was my friend's memorial service. You said that was just an excuse!"
She went on to say: "That's the truth. It's Lewis or no way. I didn't text you straight away and you have turned into the same person you're sitting here being right now and I can't be bothered with it."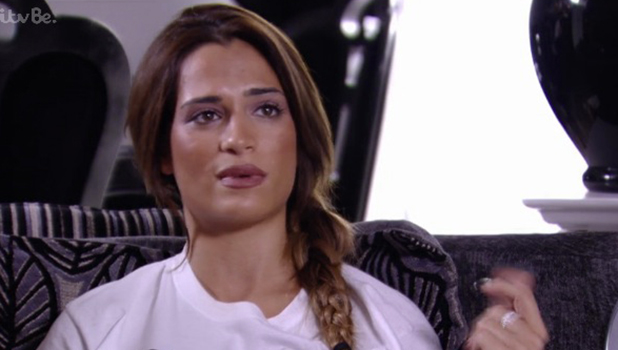 Lewis, however, hit back: "That's absolute rubbish. The only reason things haven't progressed with me and you is that you're still seeing your ex-boyfriend."
"No I'm not!" said Nicole. "I was with him for eight years. I'm entitled to be friends with him and still talk to him. I'm allowed to do that."
She then told Lewis he'd said his piece and should leave, prompting him to say on the way out: "You're a f**king bitch. I have never met anyone so disrespectful in my life. Everything I have tried to do for you, Nicole. You're scum."
TOWIE
airs Wednesdays and Sundays at 10pm on ITVBe.
Ten reasons why we want to be on TOWIE!