Lauren Goodger flashed her sexy undies at last night's star-studded Boux Avenue new store launch party in London.
Well, kind of!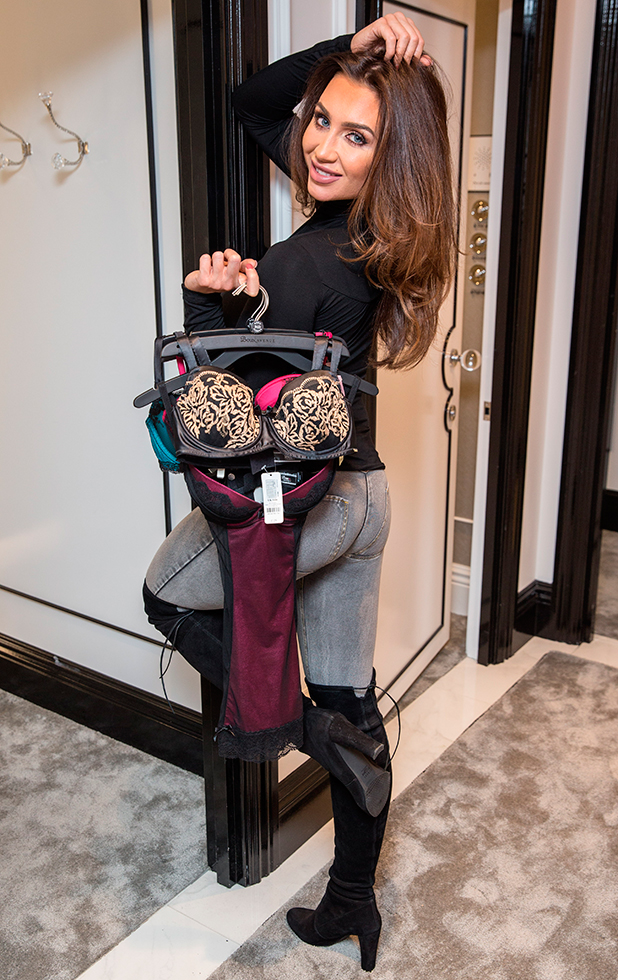 The former
TOWIE
star posed up a storm for the cameras at the glitzy event in Oxford Street before grabbing a handful of lacy bras and disappearing into a changing room.
No wonder she later tweeted: "Had a great time at @BouxAvenue new store launch! Love the new shop- want everything in it! #BouxOxfordStreet."
Essex starlet Lauren showcased her recent weight loss in super skintight grey jeans, a figure-hugging black top and thigh high black boots.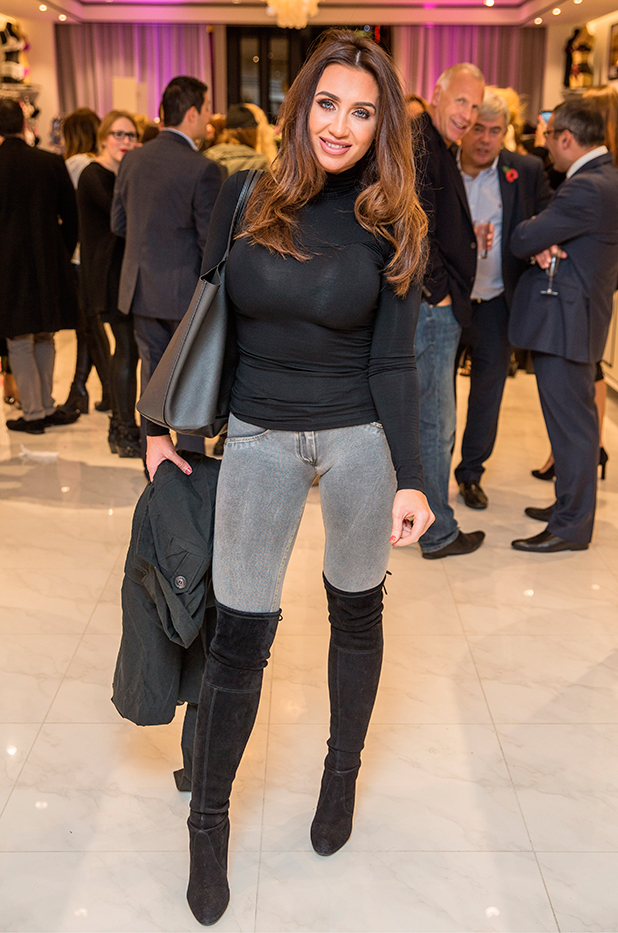 She recently hit back at "haters" who post negative messages on her Instagram page, telling them to go elsewhere if they want to be nasty and cruel. She spoke out after some criticised a filtered picture she'd shared.
In a lengthy message, she told followers: "I find it so strange that some of you need to hate on pictures of me or anyone else. Of course I know that I've over filtered my last post. I have on purpose for the look I wanted - it's not like there isn't that option on Insta for you to do?!
"This is Instagram. It's fun and light-hearted social media! You can also see normal pics of me (I put plenty up) and some that I will make more edgy for fun and if I want a picture to have a certain look or effect, I will do that. I'm not hurting anybody.
"I wonder if this was a picture of a building or a view and I had put loads filter on it that would get the same insecure comments? I don't normally do this but guys, you really got to get some self confidence and don't feel [the] need to be so hateful to me or anyone else's photos.
"I don't know how you have time. It doesn't make you any better of a person, just makes you show your ugly side! Anyway just thought I'd share this as makes me feel sad for some people! You know I don't listen or take in anything negative from anyone, that's not my personality so I will keep pouting. (that's why I keep pouting) lol."
Ten reasons why we want to be on TOWIE!