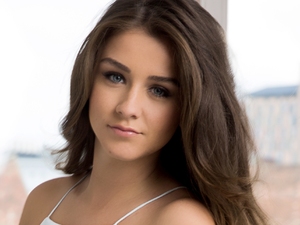 Brooke Vincent exclusively shares her fashion favourites, beauty and style picks and celebrity highlights with Reveal.
Hello everybody,
I hope you are all having a nice week. Winter has definitely arrived this week, with the dark nights, cold and the fog - time to dig out the woolies, I think!
Along with the colder weather comes the cold season - which I now have and I am feeling very sorry for myself.
Big News
I have some news! I have been teasing my news lately by saying "I've got something to tell you" and that is normally followed by the person then looking at my left hand or my stomach... So, I will say that I am not engaged or pregnant,
but
I am off timetable from
Corrie
for eight weeks next September to perform in a play!
I am very excited and I will explain everything, but not until early next year...
Halloween Aftermath
In my last blog, I told you all about my Halloween prep and, apart from looking scarier the morning after than I did on Halloween, I really enjoyed it this year.
I had dark and scary make-up on, but I'm not entirely sure what I was. I added a black outfit and a scarf over my head because I didn't have time to do my hair haha! I was too busy having an afternoon nap and woke up late.
Here's my outfit and here are the girls and I together: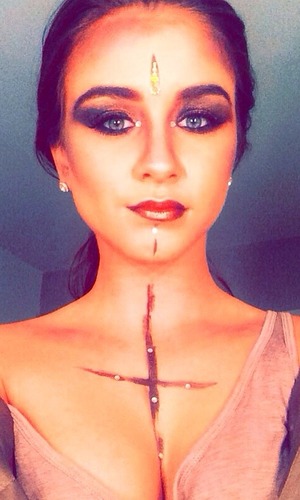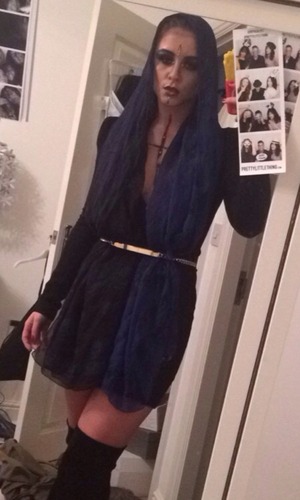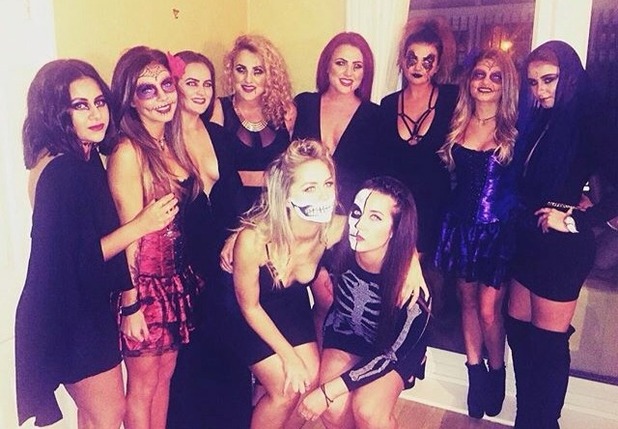 Awards
This week I've been invited to the Stonewall Awards. They are to honour the individuals and organisations that have made contributions to the lives of lesbian, gay, bisexual and transgender people over the past decade.
This year is the 10th anniversary and I'm extremely excited to be a part of this event. I am always so indecisive when it comes to what I should wear, I feel like I've worn every type of dress possible. Even though dressing up is not really me, I still like to look clean and stylish and I had an exact idea in mind for these awards - a suit.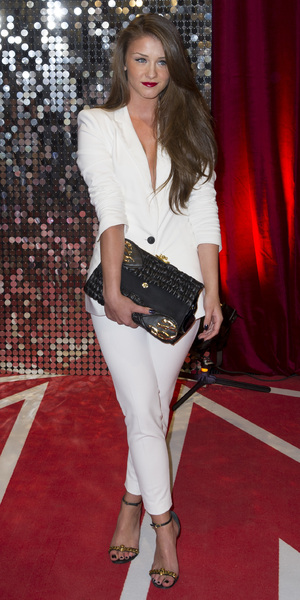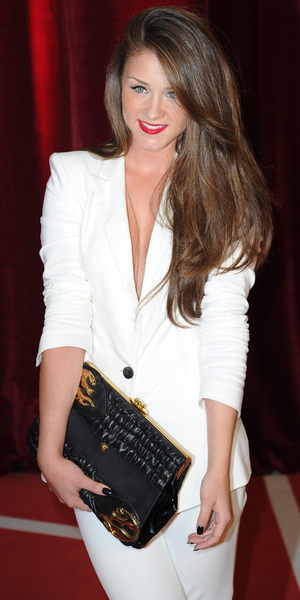 I have attended the British Soap Awards in a suit before, an all white one from Zara, but this time I wanted a black suit. I do spend a lot of money on clothes, however, I don't spend an excessive amount on one item. I will often shop around to find the best deal, particularly on the high street you can often find similar items at different prices, and I would definitely recommend being a savvy shopper, it means that you can buy more with the money that you 'save'.
The suit wasn't actually a two piece I put it together myself. The blazer and the trousers are a style that I can definitely wear again and also, with a change of top or bottoms, it could look like a completely different outfit. I've just tried my outfit on for my mum today, which is normally met with comments like, 'How much was that?', 'Where's that from?', 'Is that new?' and 'Oh Brooke I wish you wouldn't spend money on things you don't need!' Today, however, I got, 'I love it but the blazer looks big.' It was meant to look on the larger side...
She is happy with my purchases now, though, other than my new shoes looking too small (which they are - I'm stretching them out). I can't wait to show you a picture of my outfit on the night!
Christmas on Corrie
Filming Christmas can go one or two ways. It can either make you get right into the spirit of Christmas or it can make you really fed up of it all. At the moment, I am rather fed up of it and it's not even here yet haha. My favourite part of filming was being able to eat a Christmas dinner for breakfast!
The Christmas episodes are lovely and I am sure that you will also enjoy them while sitting down after your own Christmas dinners.
Here we are messing around on set: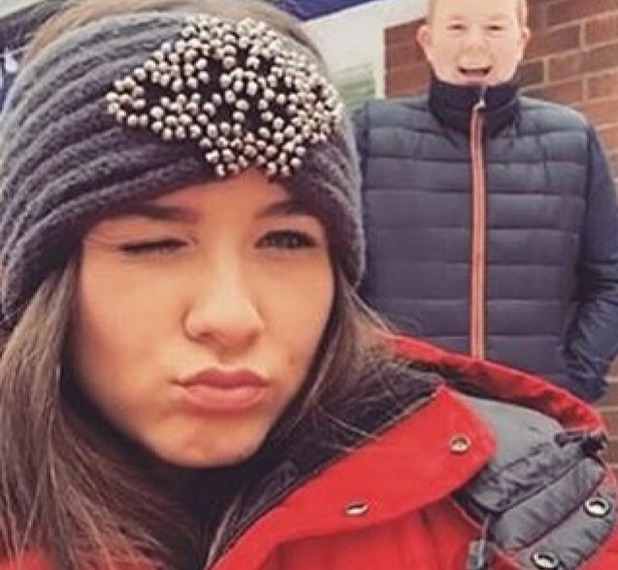 Have a lovely week - speak to you all soon!
Peace up Reveal.
B x
Try Reveal's digital edition on iPhone & iPad. Subscribe now & never miss an issue!