Kylie Jenner has insisted she never lied about getting temporary fillers in her lips... and revealed mum Kris Jenner was dead set against the idea.
The teenager sparked speculation that she'd gone under the knife earlier this year when she began sporting a plump pout. In May, she 'fessed up on an episode of
Keeping Up With The Kardashians
that she'd had temporary fillers to boost her confidence.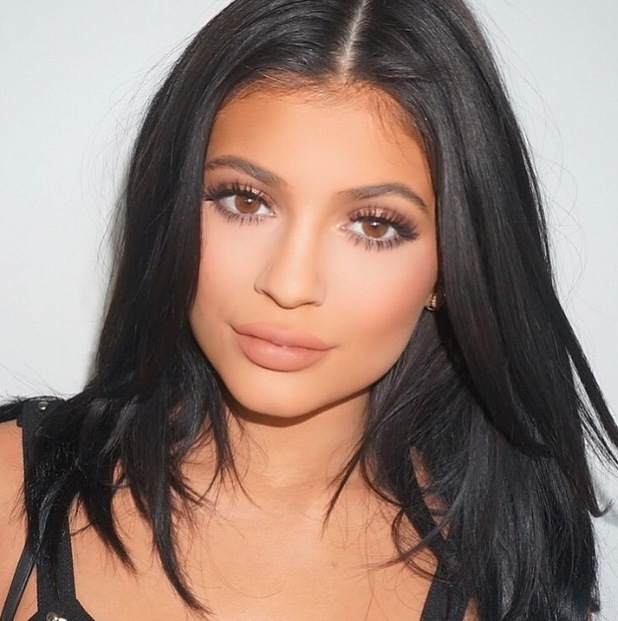 Now, in a new interview with
ELLE Canada
, she adds: "When I got my lips done, I literally told no one! I didn't tell my best friend or even the guy I liked at the time. I really thought it was no one's business. My mum was super-against it, but I begged her and begged her and she finally let me do it.
"After I did them, I thought it was so obvious that I didn't have to say anything. I never denied it because I always told my publicist 'no lip questions,' so no one ever asked me. I never said I got them done, but I never denied it either. But people thought I was such a liar!"
Kylie, who turned 18 in August, went on to say that rumours then started that she'd had other procedures done such as chin implants, a nose job and a boob job. All not true, she hastens to add.
"I wanted to come out and say that this is crazy and I only got my lips done," she tells the mag. "I don't think people realise that I just turned 18. There's no way my mum or any doctor would let me go under the knife like that—that's just so crazy!"
Her mum Kris Jenner, 59, has said in the past that she was shocked by Kylie's desire to have her lips done, saying she didn't think her youngest daughter needed any work.
She
told Access Hollywood in September
: "I'm thinking why? Why? Why? Why do you need to do that? I got really upset. And then it was done and I had to let it go. I wasn't completely supportive, believe me…. But she's my kid. I love my kid. We make mistakes."
Read Kylie's cover interview in the new issue of ELLE Canada.
All you need to know about
Kylie Jenner
: