Kylie Jenner may have appeared in Tyga's music video for '$timulated' but that doesn't mean she wants their relationship to play out in public...
The 18-year-old reality star went public with her
romance with rapper Tyga just after her birthday
in August: and she did it in a big way,
kissing him in his music video
and bringing him on the family holiday to St Barts.
But that doesn't mean we'll be seeing him on
Keeping Up With The Kardashians
...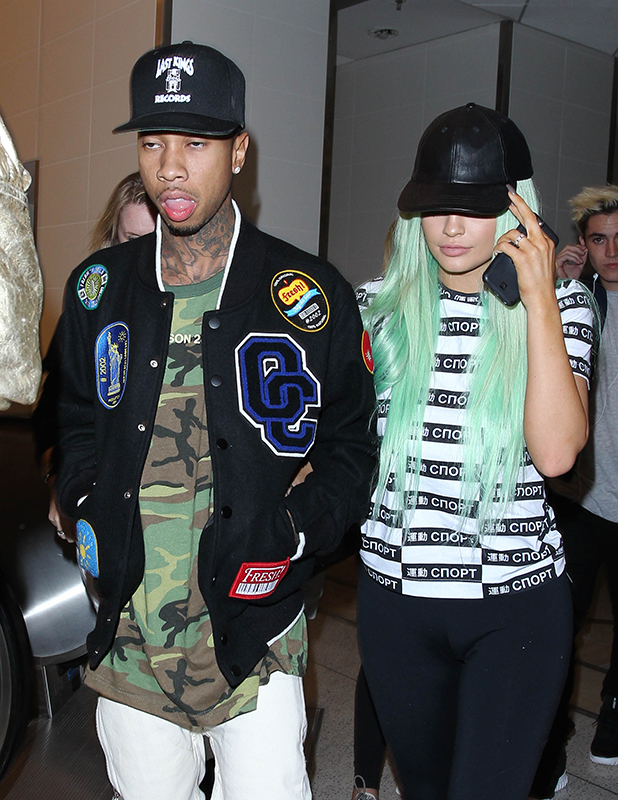 In a new interview with
ELLE Canada
, she says: "That has been pretty organic. But I do think that if you let people in too deep, it gets hard — your fans get too invested, and then they know when you break up and make up. I don't want people to know every time we fight or break up, so I'd rather keep some things private."
We know, private and Kardashian-Jenner aren't things you usually hear in the same sentence!
Kylie admits in the interview that she's used to sharing things with her fans; after all, she's been on
Keeping Up With The Kardashians
since was nine years old. But she says there is a difference between sharing her friends and make-up tips with sharing her love life.
She said: "When I first started on the show, I didn't want anyone to know who my friends were and you never saw any of them onscreen with me. I always wanted to keep my family life on the show, and when it came to me hanging out with my friends and doing, you know, teenage stuff, I wanted to keep that private - and I still do.
"And with any relationships - I don't think I will ever be super-public about my relationships."
Read Kylie's cover interview in the new issue of ELLE Canada.
All you need to know about
Kylie Jenner
: