Total Divas star Eva Marie has confessed she enjoys getting booed by the crowd when she's in the ring, so much so that she plays up to it as much as she can.
Having a few 1000 strong crowd jeering at you can seem pretty intense, but for Eva it has become part of her daily routine when she comes to compete. Since starting out, the crowd haven't been massively on her side and while the boos used to get to her, the WWE wrestler admits that now she's learnt to embrace it.
Having had a year out, viewers watched Eva make her comeback on the last series of
Total Divas
, and the sassy 'All Red Everything' starlet certainly came back with a bang.
Reveal
caught up with Eva when we met with her and her fellow Divas in Paris recently, and she told us why she's now grown partial to a jibe or two.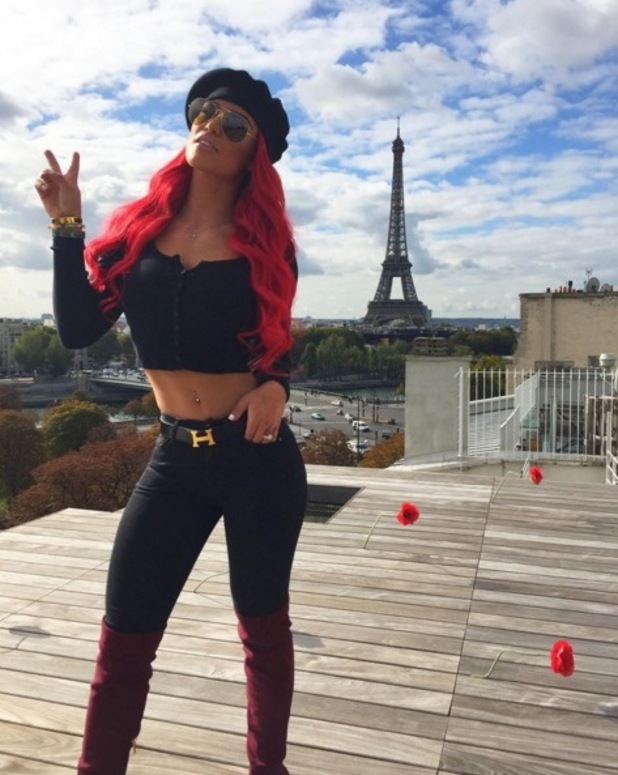 In the series finale of
Total Divas
fourth season, Eva was preparing to make her wrestling comeback and ahead of her match, she shared her hopes for a great reaction from the crowd - good or bad.
When we asked why being booed was just as important as being met with huge cheers, Eva told us: "It's a tough pill to swallow [being booed], but then I had people like Nattie [Neidhart], wrestling is in her blood, she was born into the business, and she completely understands that you have to have both reactions.
"If you don't. You're not doing your job. It's better to have something than absolutely nothing...
"When I first walked out there and was getting massively booed, I don't think I understood and I didn't embrace it as much as I do now, just because I don't really feel that anybody naturally wants to be hated or not liked when they're doing something"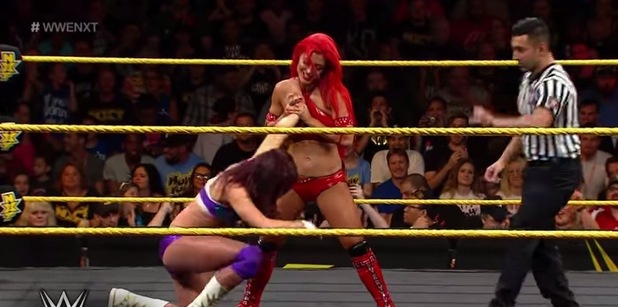 She added: "A lot of the girls are telling me now, especially after I came back, the reaction that I got was pretty phenomenal. I had people - it's not the best - but, they were making signs to tell me how much they disliked me.
"If they're going to go out of their way to bring a sign to a show just so I can see it, then... I'm going to play up to it as much as I can. I think now for me I'm really embracing the bad stuff."
Sharing her view on the crowd's reaction, Nattie then added: "To have your ultimate good guy, you have to have your ultimate bad guy, that's what WWE is all about, the storyline."
"Eva is lucky that she has an extraordinary reaction," she claimed. "I think it's to do with her appearance, people are like, 'Oh she's beautiful, her life is easy, who cares?' People also get kind of cynical, but you have to respect somebody who is working hard non stop!"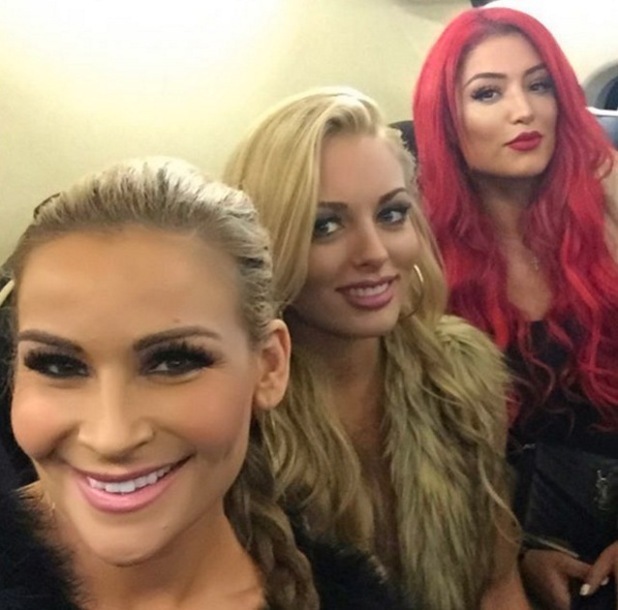 Now, Eva is back in business when it comes to getting in the ring and this time round, she says she hasn't got a point to prove, but she is hoping to change people's misconception of her.
We asked her how it felt to finally be competing again and she told us: "It's amazing! I haven't been on the road for a year, so it was nice to come back and step into the ring. It was just a really good feeling.
"I think that there was a misconception of when I first came into the business. People definitely have this wrong interpretation of who I am as far as being a WWE diva and why I want to be here."
Teasing what's in store for her in
Total Divas'
new series, Eva added: "I think that's what you're going to see evolve and progress on the show. Last season wasn't the best season for me and getting along with everybody, but there's trials and tribulations. We are a sisterhood, it's a locker room, we're with each other more than we are with our families, so there's going to be a lot of fights and a lot of miscommunication, but we'll argue, fight, hug it out and move on."
Before she returns to our screens, though, Eva will be joining her co-stars for WWE's UK and Ireland Tour. Things kick off tonight in Dublin and with the girls headed to London later this week, Eva told us she is so excited to get in front of the UK crowd.
She credits the UK for being the first to accept her, telling us: "The UK for me in particular were by far the first fans that really embraced in a positive manner, so I will always have the UK in my heart."
"They were so good to me," she gushed. "Even now, to this point, they really stick out."
WWE Live returns to the UK and Ireland with 14 dates, kicking off in Dublin on 4 November. For a full list of dates, venues and to purchase tickets click here.
For exclusive competitions and amazing prizes visit Reveal's Facebook page NOW!