Renee Zellweger has been in London over the past few weeks filming the new Bridget Jones' Diary movie, but took a break from working last night to attend a charity gala.
The actress joined fellow Hollywood stars including Danny DeVito and Jeremy Irons at London's Roundhouse on Tuesday evening (3 November) for An Evening of SeriousFun Celebrating The Legacy of Paul Newman.
It was in support of the SeriousFun Children's Network UK.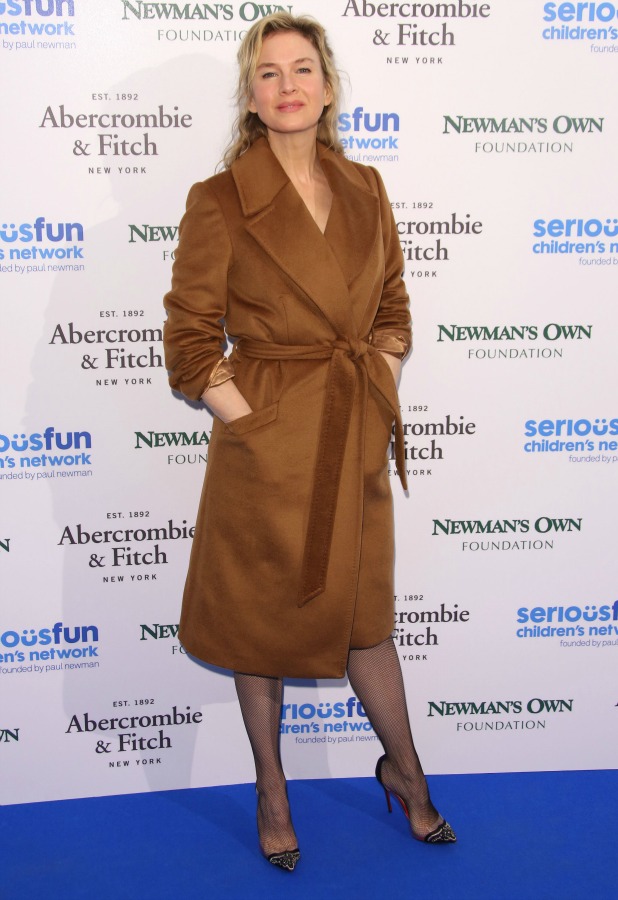 Kids from across nine SeriousFun children's camps in Europe attended the bash to share their stories as part of the programme founded by Hollywood actor and philanthropist Paul Newman in 1988. It allows kids with serious illness and their families to enjoy free holidays at camps in Europe, US, Caribbean, Africa, Asia and Latin America.
The evening raised more than £780,000 with money raised going on to fund SeriousFun's camps and programmes to make sure they can continue to serve children at no cost to their families.
Clea Newman, Director of Special Initiatives for SeriousFun and Paul Newman's youngest daughter said: "We are absolutely thrilled to have returned to London for our third annual SeriousFun Gala during what would have been my father's 90th year.
"We are incredibly grateful for the generous donations that will go on to provide hundreds of children living with serious illnesses the opportunity to reclaim their childhoods, make new friends and discover the best in themselves – through the safe and supportive environment of a SeriousFun camp."