Angelina Jolie and Brad Pitt made one serious power couple as they premiered their new movie, By The Sea, at a screening in New York City last night.
The Hollywood icons cosied up for the cameras before taking time to meet fans and sign autographs ahead of the movie being shown at Cinema 1, 2, 3 in Manhattan on Tuesday (3 November).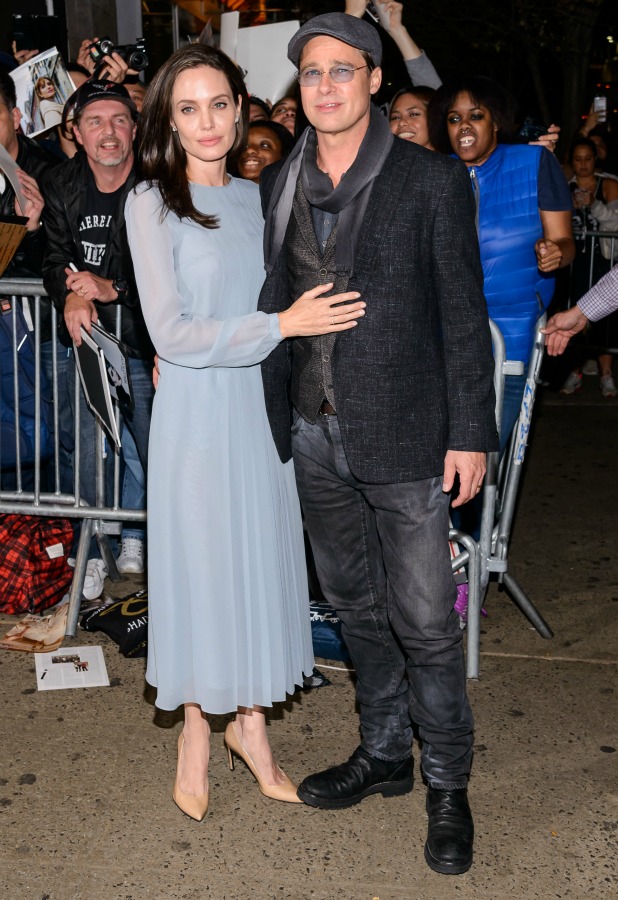 Angelina wrote and directed
By The Sea
as well starring in the film opposite Brad, marking their second movie together following
Mr and Mrs Smith
in 2004. The storyline follows a dancer and her writer husband who have been growing apart until one holiday in France in the 1970s.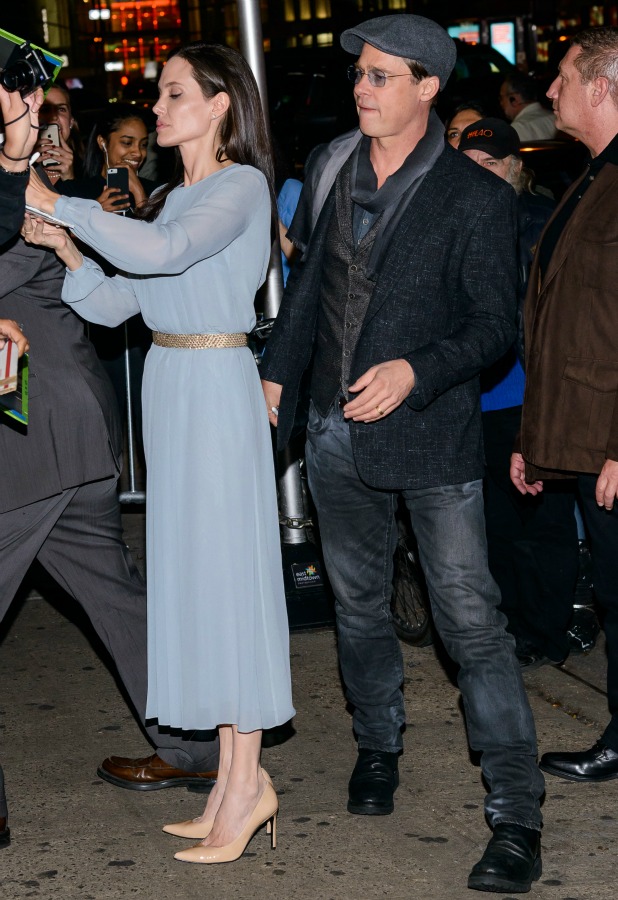 In a recent interview with America's
Today
show, Angelina laughed: "We were joking at one point. We were saying, like...'See,
Mr and Mrs Smith
is the beginning. And then this is ten years later. This is what 10 years of marriage will do to you.'''
"I'm counting on the audience to know if this was [close to our actual relationship] we couldn't make this film. But because we're very stable and these aren't our issues [we could]."
Angelina also said the movie had been inspired by the grief she felt following the death of her mother, who passed away following a battle with cancer.
She explained: "We can't say what the whole film is about, but a lot of the film was when I went to visit my mum in the hospital, when she found out she had cancer the first time, she was gonna have her ovaries removed, (and) she was very upset, feeling like, they're taking out her parts that were female.
"There was a woman down the hall who was wailing. I later found out it was a young woman who had not had children yet, and that put everything into perspective."