She's so proud!
Victoria Beckham looked every inch the doting mum as she engulfed sons Romeo and Cruz in a bear hug at last night's Burberry Festive Film premiere event in London.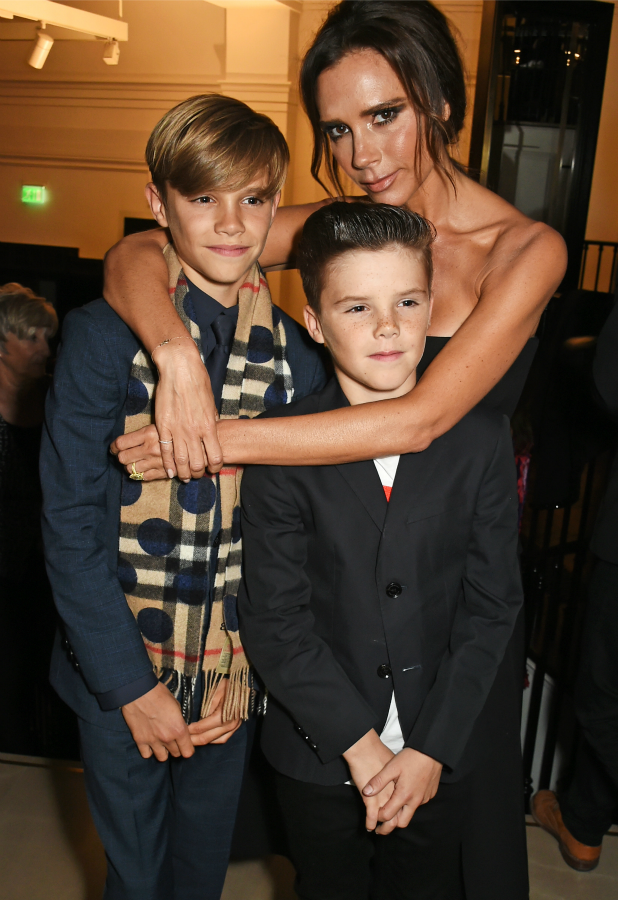 The former Spice Girl accompanied her little men to the glitzy bash on Regent Street on Tuesday evening (3 November) to mark the launch of the label's new Christmas advertising campaign.
And the star of that campaign? None other than Romeo himself!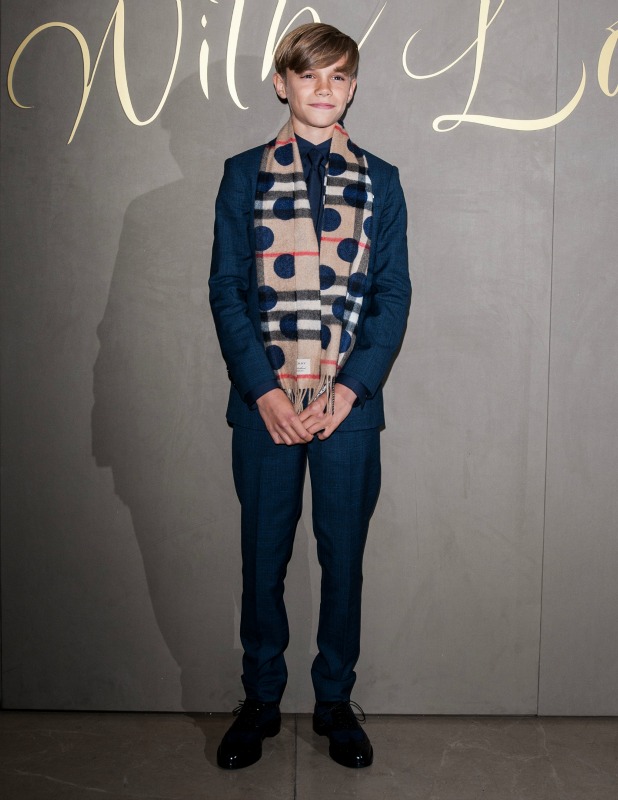 Once again, the 13-year-old is the face of the luxury Burberry label and appears in the star-studded festive campaign alongside the likes of Rosie Huntington-Whiteley, James Corden, James Bay, George Ezra, Michelle Dockery and Naomi Campbell.
The very British advert pays tribute to the fact it's 15 years since the release of
Billy Elliott
. Sir Elton John and Julie Walters - both instrumental in the success of the ballet story - also appear in the advert, which channels the start of
Billy Elliott
when young Billy is dancing on his bed.
Burberry donated the stars' fees for the advert to a charity helping underprivileged kids in the North of England.
Watch the film!