Kylie Jenner was practically unrecognisable at big sister Kendall's 20th birthday celebrations last night.
The youngest of the
Keeping Up With The Kardashians
siblings rocked up to The Nice Guy in Los Angeles clad for the star-studded bash in an elaborate orange silk dress and sharp, blunt bobbed wig with fringe.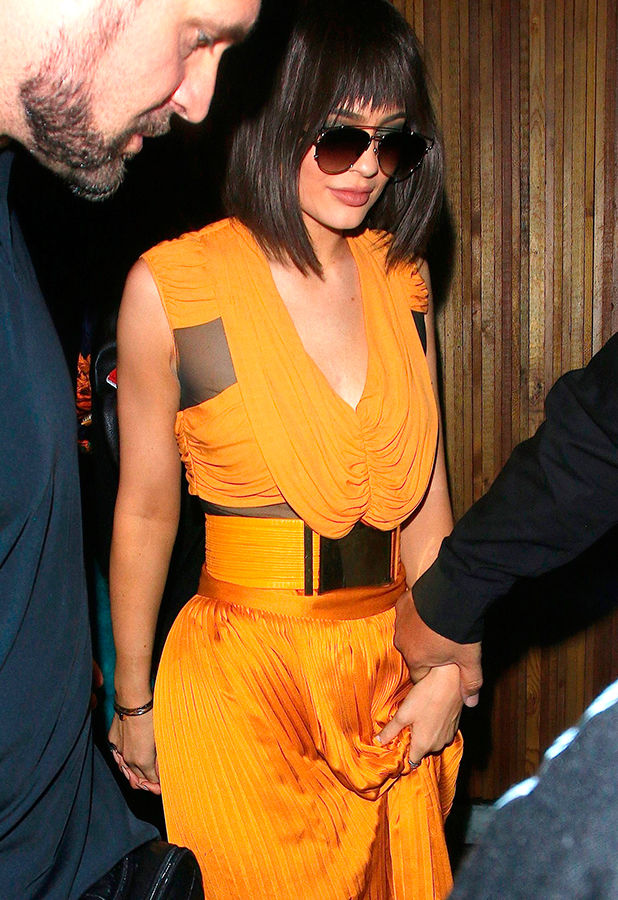 Definitely eye-catching, right?
We all know Kylie changes her hair all the time having experimented with several colours, lengths and styles over the past year. We reckon this sleek hairdo actually really suits her!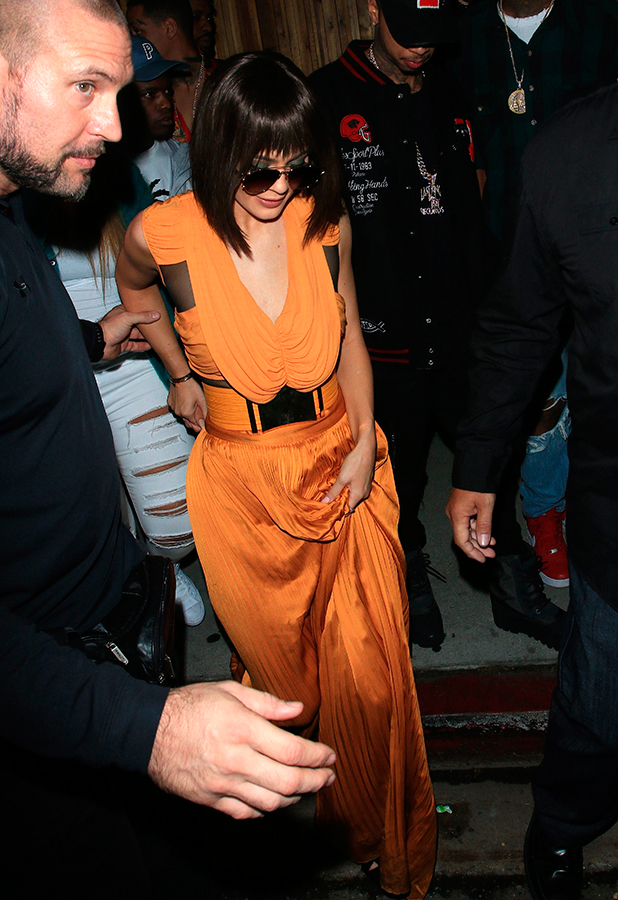 No doubt legions of fans will be hoping to emulate her latest look... after all, she was just named one of
Time Magazine's Most Influential Teens
of 2015.
"I think people expect a lot out of [me and my family]. Whether we're influential for one reason or another, it is what it is," she told the mag. "I know how influential I am over my fans and followers. I feel like everything I do, my hair colour, my make-up, I always start these huge trends, and I don't even realise what I'm capable of.
"I didn't care what people had to say; I didn't even read any of that stuff. People might have been upset because we were next to, like, young girls who started schools and crazy things. But we're just different people! We're influential in different ways, and that's okay."
Kylie, 18, appeared to be without boyfriend Tyga, 25, at the bash, but certainly had no shortage of people to chat to since all her famous sisters turned up, as well as celebrity friends including Justin Bieber, Jaden Smith and Gigi Hadid.
Model Kendall's 20th birthday falls on Tuesday, 3 November.
All you need to know about
Kylie Jenner
: