Total Divas star Nattie Neidhart has said hearing she may not be able to wrestle ever again, thanks to an eye injury, was like being given "a death sentence".
In the season finale of
Total Divas
fourth series, viewers watched as Nattie struggled to come to terms with her doctor's surgery advice. The WWE star had been suffering problems with her eye and on being told she needed surgery to correct her vision, Nattie found out the op may jeopardise her wrestling career.
Having wrestled her whole life, that's definitely not what Nattie wanted to hear.
Reveal
caught up with her when we met the Total Divas in Paris recently and she got real honest about how she is coping with the news.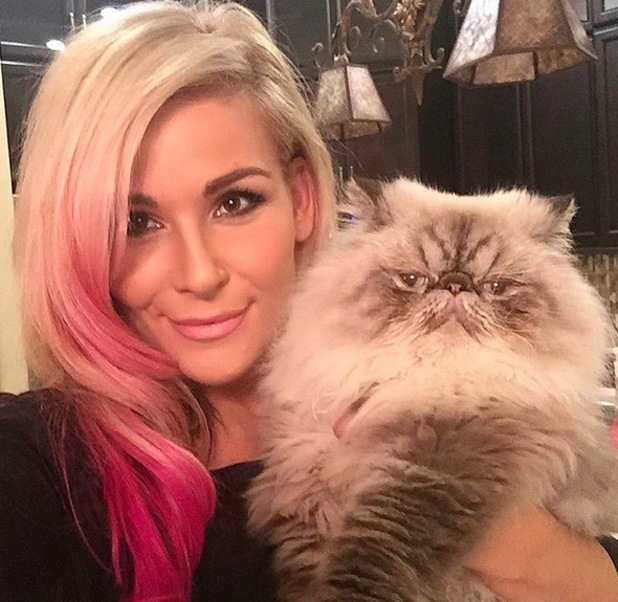 On the show, fans saw Nattie not only having to deal with her own injury, but her husband's too. TJ Wilson (ring name Tyson Kidd) suffered a severe injury to his neck and spine, with him revealing on Twitter that only five percent of people survive what he has been through.
Sounds pretty serious, right? It was. And for that reason Nattie decided not to tell her hubbie about her own issues, focusing on his recovery instead.
Explaining why she chose to do so, she told us: "I'll be the first to admit that sometimes I keep things from TJ so I don't worry him. When we're on the road so much all sorts of things happen.
"There's time when I'm upset or something that happens at work and I don't want to tell him every single solitary detail – even though I should – but especially during his injury."
"I was like, 'you know what he has got so much on his plate, I don't want to unleash all these things on him,'" she continued. "TJ's always like Nattie you can tell me anything, but during that time, when we were in the initial stage of his injury, it's not always about me."
With both herself and TJ out, Nattie said their injuries have made her realise what is important in life.
"It made me stop and think these are the things that are important, we need to take one day at a time and get through what is a priority," she added. "TJ's injury was more pressing than mine, so I took a step back."
"That's what you do in relationships, you compromise," she said. "We focused on that."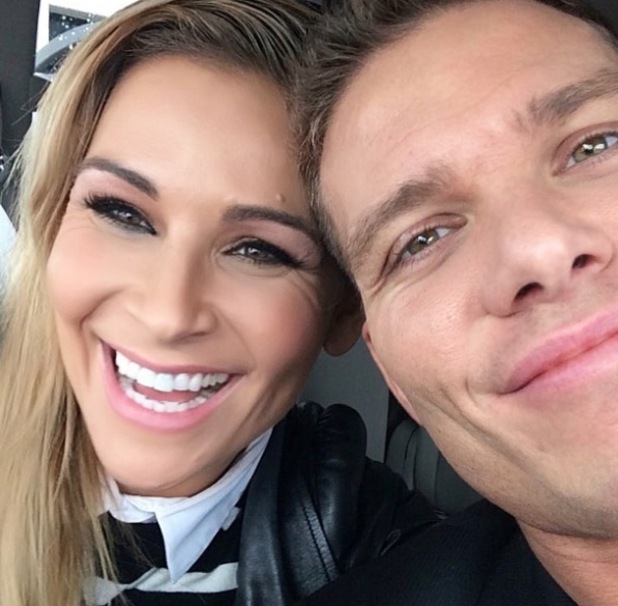 Opening up about her own injury, Nattie revealed that if she were to get her eye fixed properly, she would have to call it quits when it comes to wrestling.
She told us: "I can't really get my eye fixed properly because if I do, then I'll have to give up wrestling. The surgery that it requires, I wouldn't be able to wrestle if I have it. It could cause blindness if I have the surgery then get knocked in the eye and I couldn't guarantee to my doctor that I wouldn't get knocked."
Asked what it was like to hear someone telling her she'd have to give up her career, Nattie confessed: "As far as wrestling goes, wrestling is something that I have grown up with my whole life. When somebody says you can't do what your passion is, it's kind of like a death sentence."
"It's challenging, but I'm working through it," she assured us. "My left eye has 20 percent vision in it, but I have to reconsider how I can work around it."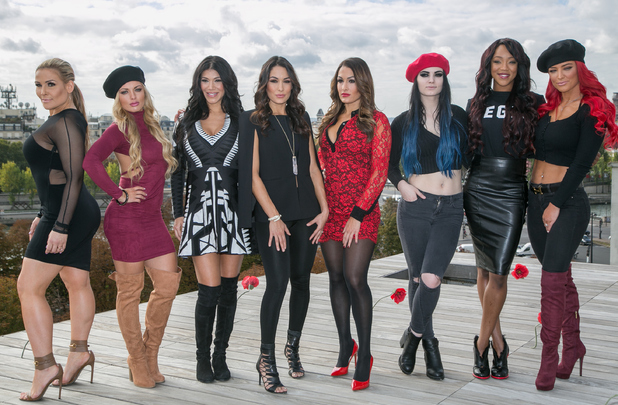 If she was to opt to have the surgey, Nattie admitted it wouldn't be the competing that she would miss the most about being a Diva, it would be the friends she has made from her time with WWE.
"I love being in the ring and I have a passion for wrestling, but it's the people that connect you and make you feel a certain way, that gets you excited about life," she gushed.
Referring to her pal
Rosa Mendes and her recent engagement
, she continued: "That's why I was so excited to see Rosa and Bobby this morning because they had that connection. I could see how excited he was to do the proposal and how happy she was.
"I was at Eva's wedding... Being able to see Brie and Nicole with their better halves and how they make them feel... it's my friends that make me excited to come to work.
"We're like sisters, we have our ups and downs – especially in the ring. There are moments that we're all like, 'you're driving me crazy', we have a lot of those. And even with TJ, I have my moments where he drives me nuts too, but there's nobody else I'd rather have drive me nuts than them."
Total Divas
returns to E! with its fifth series next year, but before then the Divas are headed to the UK for WWE's latest live event and we can't wait to see the girls in action!
WWE Live returns to the UK and Ireland with 14 dates, kicking off in Dublin on 4 November. For a full list of dates, venues and to purchase tickets click here.
For exclusive competitions and amazing prizes visit Reveal's Facebook page NOW!