Made In Chelsea star Sam Thompson has denied he cheated on Tiffany Watson, despite Millie Wilkinson claiming he had.
Last night, viewers of the E4 reality show saw Millie confess to Tiffany that a friend of her's had seen her boyfriend Sam kissing another girl.
The allegations came after
Tiffany confessed she had been unfaithful to her co-star beau,
and not surprisingly, she was left pretty angry that Sam hadn't mentioned his supposed smooch when he ended their romance.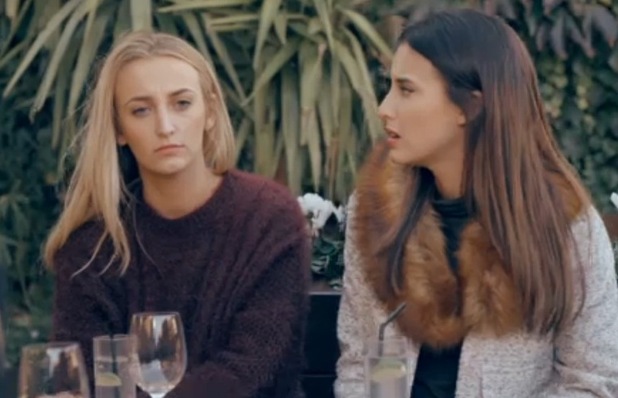 Bumping into Lucy and Tiffany, Millie felt obliged to tell the sisters about Sam's infidelity, after receiving confirmation from Jamie Laing that the rumours were true.
On hearing what she had to say, Tiffany slammed Sam for making her feel guilty about cheating on him when he had done the exact same thing to her and hidden it from her.
"I've been crying every day thinking I'm this horrible person who's broke his heart," she said. "And he's done the same to me and worse."
Lucy was just as unimpressed as Tiff, especially as she had confronted Sam about the rumours in Ibiza and he insisted they were not true.
"It's ridiculous because I was really hard on him in Ibiza and he made me feel so bad," she told her co-stars. "Who has no conscience that they can lie like that? That is the lowest of the low. It's so f***** up!"
In true Chelsea fashion, the girls made sure to confront Sam, but not before Jamie had warned him Lucy and Tiffany were looking for answers.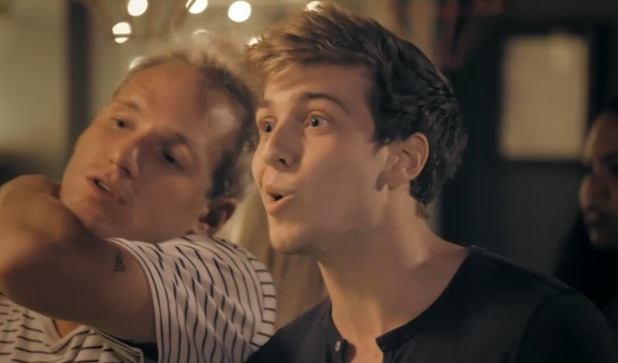 While Sam admitted he had told Jamie he had cheated, he insisted it was just "boy banter" and his claims weren't actually true.
"I haven't f****** cheated," he insisted to Jamie. "I haven't!"
The boys were then confronted by the Watson sisters, with Lucy asking Sam if he had anything to say to her younger sister. When he said he could imagine what she wants him to say, but it's not true, Lucy turned to Jamie for the truth. She warned the Chelsea boy their friendship would be "over" if he lied to her.
Jamie then hinted Sam had mentioned a kiss, leading Lucy to slam her sister's ex for lying. "You are dead to me after today," she told him. "I thought you were a nice boy, but you're a f****** d*ck. You will lie to the ends of the earth!"
Not wanting to stand and listen to her, Sam then stormed off, still denying he had cheated.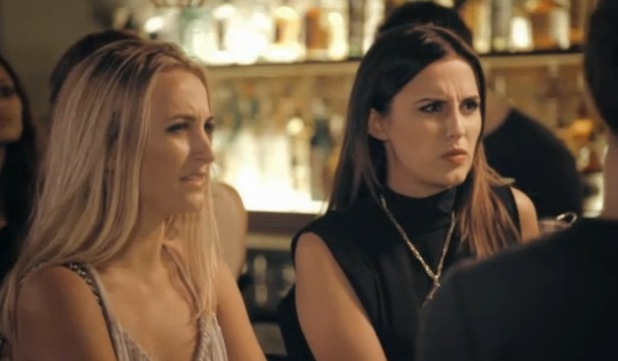 While viewers still aren't any clearer on whether he actually has or hasn't, Sam is still saying he hasn't been unfaithful to Tiffany.
Taking to Twitter after the episode, Sam told a user they were correct for thinking he is innocent. One follower tweeted: "Is it just me who thinks @SamThompsonUK didn't cheat on her? #MadeInChelsea." And Sam was quick to reply: "You would be one of the few correct ones x."
His good pal Georgia Toffolo seemed to jump to his defence too, tweeting: "Just because one person shouts loudly, doesn't mean what they're saying is true..."
Sam's heated exchange with Lucy and Tiffany comes after
he hit out at Lucy for thinking he had cheated.
Referring to the conversation she had with Sam in Ibiza, Lucy had tweeted: "So awkward when someone hardcore lies to your face."
On seeing her post, Sam hit back: "You know I didn't cheat." Before adding: "Doesn't matter who you are, when I'm right I'll never back down."
Made In Chelsea continues Monday 9 November at 9pm on E4.For exclusive competitions and amazing prizes visit Reveal's Facebook page NOW!