Meet Amanda Saccomanno: Total Divas' newest recruit!
Total Divas
is back for its fifth season next year and with it, the show is bringing one brand new Diva for us to get to know, Mandy Sacs. She's glamorous, she's already a natural when it comes to the cameras and she's no stranger to the ring, sounds like she'll fit in just perfectly, right?
Reveal
caught up with Amanda when we met with the Total Divas in Paris and we found out how she is feeling about rubbing shoulders with Nikki, Brie, Nattie and co...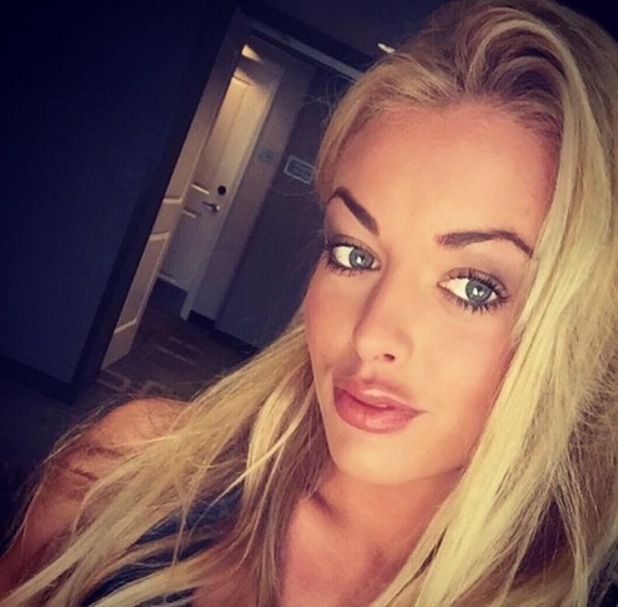 Fans of WWE may recognise Amanda as she made her wrestling debut on
Tough Enough
, earlier this year.
Tough Enough
sees wannabe wrestlers undergo professional training and compete against each other in their bid to bag themselves a contract with WWE.
On her series, Amanda found herself finishing as runner up and while she didn't manage to take home the
Tough Enough
title, she did secure a spot on
Total Divas
. Every cloud...
Speaking exclusively to
Reveal
about how she has been settling in, Amanda told us: "It's been awesome so far! I just got thrown into it, so I'm rolling with the punches."
Recalling the moment she first met her new co-stars, the starlet added: "The day that the Divas found out they were going to Paris was the day that I walked in and was like 'Hey I'm the new Diva, I'm going to Paris too?' But it's been really great, I'm grateful for the opportunity."
Amanda explained how she spoke to all of the Divas the day she met them, to get rid of any misconceptions they may have had of her.
"I spoke to all of the girls when I walked in because the character I played on Tough Enough, I didn't want them to assume I was a b*tch, I'm not like that," she said.
"These girls have been doing it a lot longer than me," she added. "I look up to them. I wasn't going to go in and be a b*tch that's not who I am!"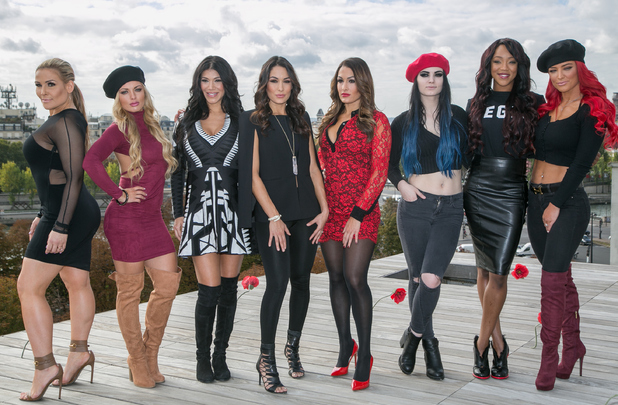 Amanda's fellow Divas weren't aware that she'd be joining them this season and she admits, that made her more nervous about joining the show.
"When they told me I was going to be on Total Divas and the girls don't know, that got me way more nervous," she admitted. Although she did add, that she wasn't wary of her co-stars.
"Not knowing them personally, I wasn't going to judge them," she told us. "I know how some of the girls are portrayed on the show, so I wasn't really worried. I knew they were not going to be my best friend off the bat, but everyone was actually really welcoming."
At that point,
Rosa Mendes (who is currently expecting her first child with fiancé Bobby Schubenski)
interjected that she thinks Amanda has settled in "so good" with everyone.
"I'm really surprised! Usually I'm the one, when someone new comes in, I'm like 'Am I ok?' because usually they are not as respectful because they don't know the business and I get really annoyed," she laughed.
Rosa continued: "Most girls usually quit after two or three weeks, they just want to be famous and they're not interested in the ring and they're not in love with the business, it's a waste of time and I get annoyed.
"Amanda's beautiful, but when they're really pretty sometimes the inside isn't as beautiful and I had that misconception. But, when I got to know Amanda, I was like, 'Wow, she's really genuine and real'.
"She's blended in really well with us and it's been really cool hanging out and getting to know her."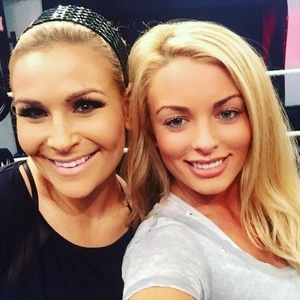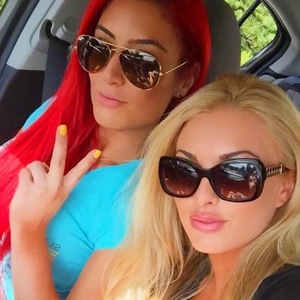 Not only will viewers get to see Amanda as she makes her mark on the Diva circuit, but fans will also be introduced to her boyfriend too, as the cameras follow the girls both on and off the ring.
Speaking about her beau, Amanda admitted she was a slightly worried about putting her relationship onscreen.
"I was a little bit nervous because we had decided, when I first started out, that I would never really talk about him," she said. "I wasn't big on putting my personal life on social media, it was more my fitness journey and my workouts."
"At first it was really nerve-racking, but I have nothing to hide," she continued. "It's not like I am hiding him for a reason or don't want people to know about him."
In fact, she has her boyfriend to thank for encouraging her to get involved with WWE.
"My boyfriend has actually been a huge WWE fan since he was little. It was him who got me involved actually," she revealed. "One day he was like, 'I could so see you being a Diva!' We had a vision that maybe I could in a year, but the way it worked out, Tough Enough was just out of the blue."
"I didn't always plan to be a Diva, but the last couple of years, I started competing and it just took off!"
We can't wait to see her in action, you?
WWE Live returns to the UK and Ireland next month with 14 dates, kicking off in Dublin on 4 November. For a full list of dates, venues and to purchase tickets click here.
For exclusive competitions and amazing prizes visit Reveal's Facebook page NOW!