Made In Chelsea's Mark-Francis Vandelli has got Binky Felstead's back when it comes to romance, insisting he could find her a whole queue of eligible bachelors just itching to date her.
Fans of the E4 reality show have been hooked by Binky and Josh 'JP' Patterson's relationship. Their 'Will they? Won't they?' storyline has got all our fingers crossed they'll finally end up together and it seems even Mark-Francis is rooting for the pair!
We caught up with Mark-Francis recently to find out exactly what he makes of Binky's latest love interest, if he thinks his protégé Georgia Toffolo is nearly ready to flank him and Victoria Baker-Harber and why he's now a sausage convert thanks to British Sausage Week (Yes, really...).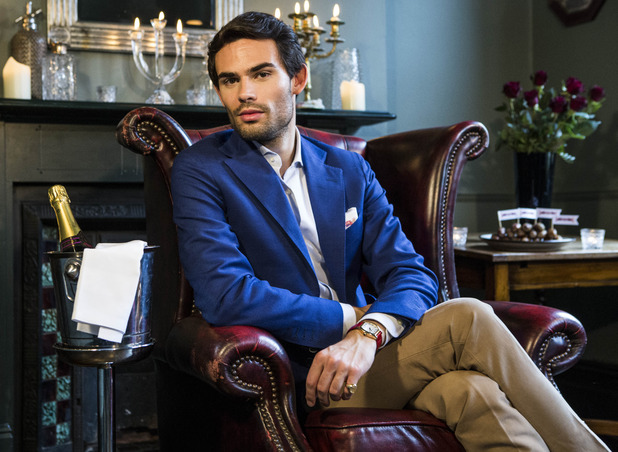 Hi Mark! So you've been in LA all summer, is it nice to finally be back in Chelsea?
You know I guess it's become my life now. We've been doing it for five years, and of course, if I didn't enjoy it, I wouldn't do it. It's always fun and it fits perfectly within my schedule.
We've loved watching you take Toff under your wing. Do you think she's nearly cracked becoming a Lady of Chelsea?
No. She still has a lot of work to do. But she is the sweetest girl and what I love most about her is her willingness to learn new things. I'm not the kind of person who tries to teach people, I just offer my point of view and if people have the willingness to see that with an open mind, that's what I like. I don't teach Toff anything at all, but the fact that she's open to maybe very slight cynicism or criticism is already a very charming start.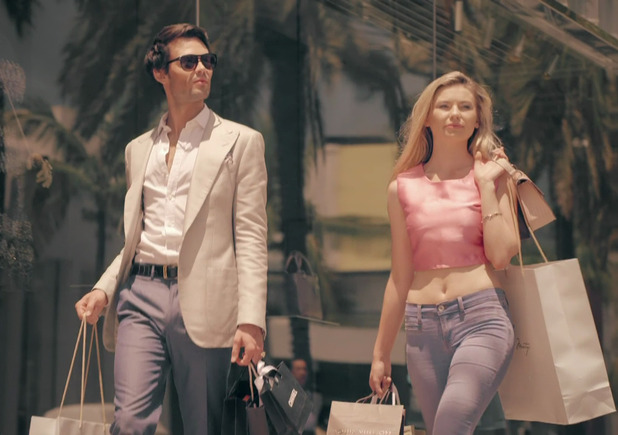 What about if we wanted to survive SW3? Do you have any pointers for making it to the top?
First point, know who you are. The second point, BE who you are – don't allow yourself to be conditioned by anyone else, what
you
think is right. Be true to yourself and be on your best behaviour – you are always being watched.
On the show you are also very close to Binky too. What do you make of her latest romance drama with JP?
I'm very traditional and I very much believe that is down to a man to court a girl once a girl has made her feelings known. It really is for the man to make the move and to pull his weight in a relationship, so I hope that happens.
Do you think they'll ever get together?
I do. I hope it's the right thing for both of them.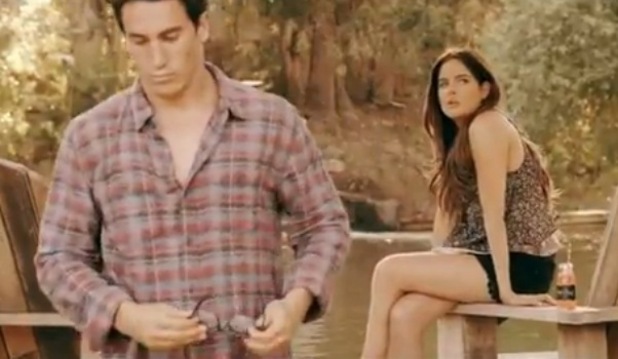 If things don't work out for Binky and JP, do you think you could find her an eligible bachelor?
I think I could find Binky a queue of very eligible bachelors who would be very keen to be with her!
Glad to hear it! As well as being busy with Made In Chelsea, you've also been supporting British Sausage Week and their bid to make the world's most expensive sausage. We never put you down as the sausage type...
You live and learn. I think, not being British, it is always important to somehow be involved in things that are uniquely and historically British. And what could be more British that the sausage? It's always interesting to learn more about people's characters and the country you live in. For me when somebody says they are creating the most expensive anything, obviously I'm going to be interested! Whether it's a watch, a pair of shoes or food produce, it's great to be part of something that celebrates quality and something out of the ordinary.
And you've made an etiquette guide on how best to eat a sausage, is that right?
Yes! I think the way in which people eat says a great deal about them. It is important to conduct one's self in a certain manner when eating anything. Especially when you're confronting something that is a bit tricky, it is important to know how to go about it so you don't embarrass yourself.
Any top tips?
Treat it as you would treat anything else, be it a truffle risotto or a steak tartar you eat it with a certain element of decorum. Just because it's something you feel you might be able to eat with your fingers – you mustn't.
You heard it here first, people...
Get to know Made In Chelsea's Mark-Francis:
Favourite haunt...
I go out mostly in Mayfair and the place I go to at least five times a week is 5 Hertford Street.
Favourite designer...
I don't have a favourite, but the most I wear is Tom Ford.
Favourite possession...
It's actually a painting, a portrait of my Grandfather.
Guilty pleasure...
All of my pleasures are guilty pleasures, but I don't feel guilty for anything I do – that's the answer!
I can't live without...
Art
The last time I cried was...
something that I wouldn't tell anyone about because you always have to have a secret!
If I could pick a superpower...
I would want to heal people's pain, that's what I would want to do. One thing I can't bear and it's seeing people distressed. Nothing will ever benefit you as much as helping someone else.
Three famous faces I'd invite to dinner...
I can't choose between them, I'd need a banquet to fit all the people I want. Three is useless! My top guest, though, would be Marie Antoinette.
For more information on British Sausage Week 2015 please visit: www.lovepork.co.uk
For exclusive competitions and amazing prizes visit Reveal's Facebook page NOW!