Keeping Up With The Kardashians's new series will give us all the info on Kim's pregnancy, Kris' romance with Korey, the breakdown of Kourtney and Scott's relationship, and more about Caitlyn's transition.
E! has announced the 11th series of the fly-on-the-wall show will premiere in the US on Sunday, 15 November at 9pm, teasing that the family are "faced with some of their most challenging times yet" throughout the show.
Unlike shows such as
TOWIE
, which films and airs in the same week, scenes for
Keeping Up With The Kardashians
are filmed well in advance, meaning a lot of what we see in screen we already know has happened. But the show gives fans a look at behind-the-scenes and often the real story of what has been said.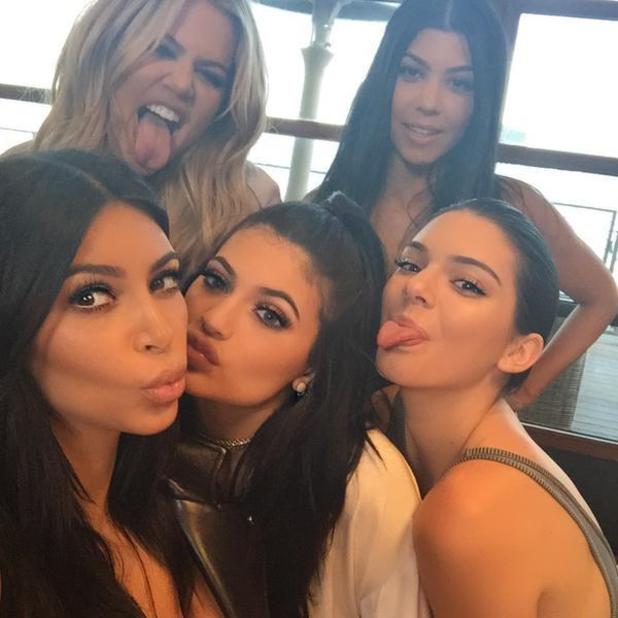 According to a press release, we'll learn more about
Kourtney's split from long-time partner Scott,
which happened in July, as well as how she's coping. We'll also see more about
Caitlyn's big night at the ESPY Awards
, where she picked up the Arthur Ashe Courage Award with her children watching from the audience.
Now that Kim is pregnant with her second child, she urges Khloe to be the "sexy Kardashian",
pushing her to do sexy pictures for Complex magazine
which, of course, we all saw earlier this year.
Fans will also get more insight into
Kris' relationship with music exec Corey Gamble
, which has been hotting up in recent months. They've been dating since last year, when they met via mutual friends.
The new series will cover Kylie's 18th birthday as well... but there is
no mention of Kylie's boyfriend Tyga
in the press release. It says we'll see what happened when the family went to St Barts on holiday, but it doesn't specify if Tyga, who was with them, will appear.
Kendall is not referenced in the press release, although it's widely known that she prefers to keep her modelling career separate from the reality show and does not discuss it on screen.
As well as the new series premiering, E! has three specials to explore the family in more depth,
Keeping Up: The Kardashians Rewind
,
Keeping Up: Kardashians Family Rules
and
Keeping Up: Kardashians on Vacation
.
That's a lot of Kardashian!