Justin Bieber says it is good to be known for his music rather than his personal life for once.
The 21-year-old Canadian pop star performs 'What Do You Mean?' live in the studio on
The Graham Norton Show
(which was filmed last week but airs tonight) and also joins Graham for a quick chat.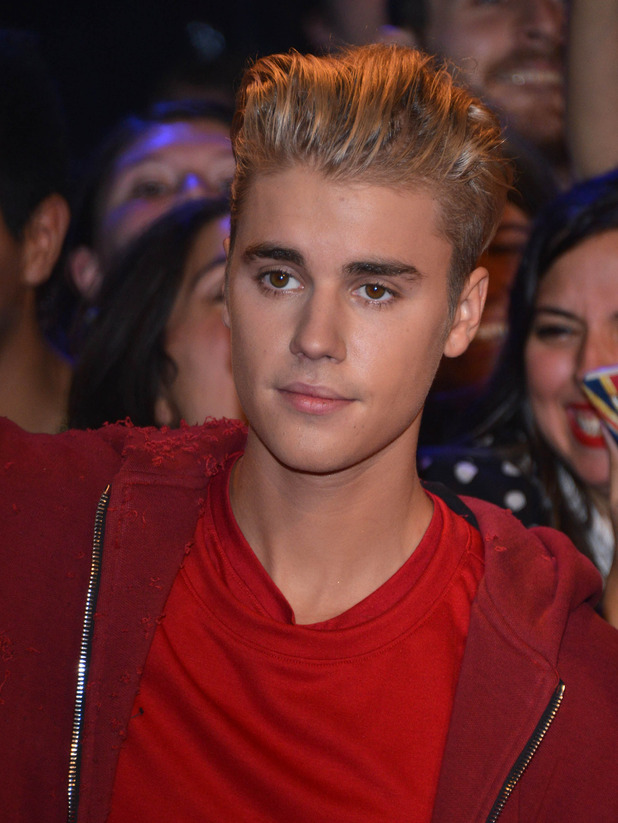 Talking about his single topping the charts at Number 1, he says: "It's great that people accept my music and not make it about my personal life. That's why I started in the first place and it feels really good. I'm growing up and my music is growing up and it feels fun."
Graham asks Justin if his song is a cry from the heart to the women of the world, and Justin - who used to date US singer Selena Gomez - says it actually is.
"Yep, because I never know what they mean," he answers. "We boys needed an anthem!"
This week, Justin has hit the headlines again - and not all for his music. He
walked out of a radio interview with a Spanish station
after being quizzed on his love life and whether or not he dresses himself.
And, just two days later he
stormed off stage at his own concert in Oslo, Norway after performing just one song
.
Justin has since responded to the incident via Instagram, telling fans: "Sadly it's been a rough week for me, long days no sleep, while having to be 'on' as they would say for cameras fans etc.
"In no way did I mean to come across mean, but chose to end the show as the people in the front row would not listen. Hopefully people will understand where I am coming from. I don't always handle things the right way but I'm human and I'm working on getting better at responding not reacting.
"Unfortunately people were affected by this as am I. For the people in the back I am so sorry and for anyone I may have disappointed I'm sorry. Sorry for wasting the TV people's time I'll be sure to make it up to you next time on tour.. With love Justin."
The Graham Norton Show, BBC One 30th October at 10.35pmTry Reveal's digital edition on iPhone & iPad. Subscribe now & never miss an issue!