Kylie Jenner has said she connects more with Caitlyn following her transition, adding: "She is happier so I'm happier."
The 18-year-old spoke about her dad in the new issue of
Glamour
, to celebrate
Caitlyn being named among Glamour's Women of the Year 2015.
Kylie says: "She's happier, so I'm happier, and we connect more."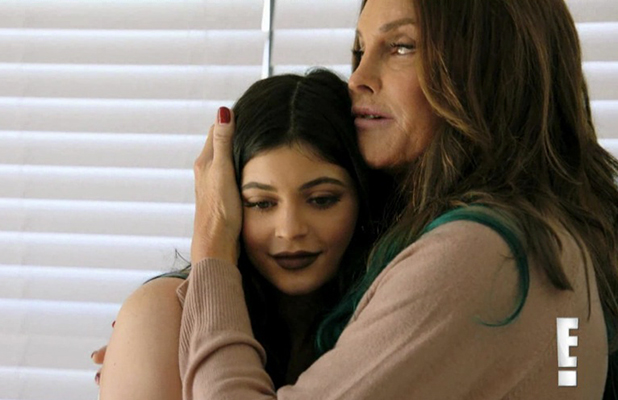 She also speaks about joining Caitlyn and her sisters to watch
Caitlyn's first televised interview about her transition
, remembering: "We were all holding hands and crying."
Caitlyn has been honoured for her work raising awareness for the transgender community since transitioning from Bruce to Caitlyn earlier this year. Her
E! docuseries I Am Cait
aims to educate the public about issues facing the community.
In the interview, Caitlyn speaks about the dark times she faced while transitioning – particularly when it came to paparazzi intrusion and how the public would react – and how she emerged on the other side.
"I am just excited about the future for the first time in a long, long time. And that is a nice feeling to have…. To be honest with you, if the worst thing in the world that happens to you is you are trans, you've got it made."
Other notable names among the Women of the Year Awards include Reese Witherspoon and Victoria Beckham. The awards will be handed out at a glitzy ceremony in New York next month hosted by Amy Schumer and with a guest performance by Ellie Goulding.