Kylie Jenner is so over rumours.
At just 18 years old, the
Keeping Up With The Kardashian
star has heard everything one could possibly hear about themselves and she's just not bothered anymore.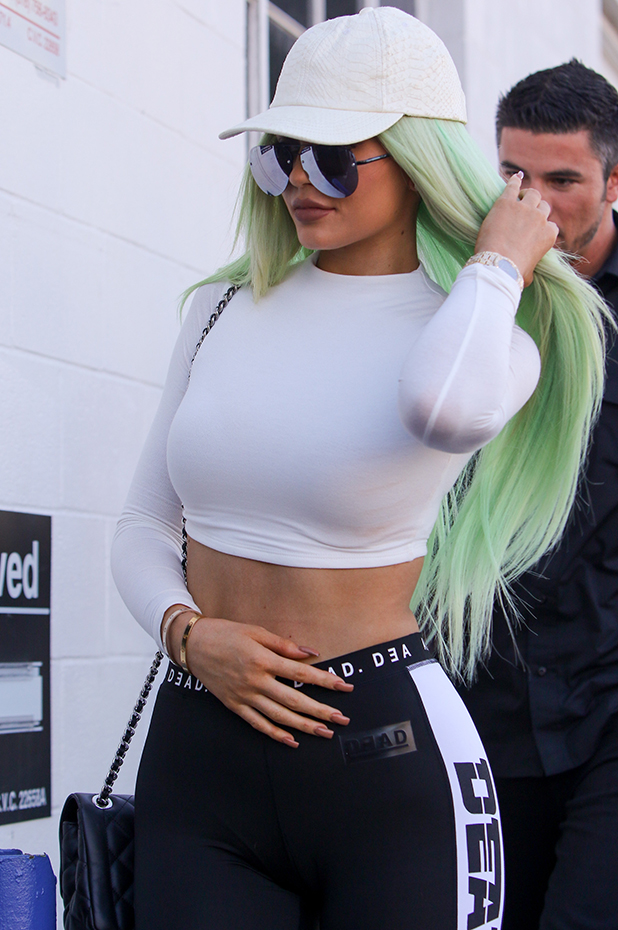 The teenager tweeted overnight: "I think I've heard everything that could possibly me said about me already that I just don't care anymore."
She's not wrong… there have been many, many weird and wonderful rumours about her in recent years from pregnancy to marriage to popstardom. Not to mention all the surgery rumours. Although the one about the lips did turn out to be true!
Fans were quick to respond to Kylie, telling her to ignore negativity and just be herself.
@KylieJenner Don't give a f*ck what these haters or jealous people say or think..You are unique!And you have to be yourself...Let them talk

— KingKy❤️ (@KiinngKylie) October 28, 2015
@KylieJenner don't let the haters stop you from doing what you love to do! I pity haters they clearly have nothing better to do! ❤️

— ㅤ (@kyliesgoddess) October 28, 2015
@KylieJenner I hope you know if you ever need a boost of positivity we're all here for you! One tweet and the Kylienators are off! Love you

— Ж Dan Murace Ж (@danmurace) October 28, 2015
@KylieJenner I hope you're okay Kyles! Must be hard to heard all kinds of things from everyone, people who just like to judge. Love you, xox

— Fancy Nancy Ж (@KompletelyKfan) October 28, 2015
@KylieJenner You don't need the opinion of people who have no relevance to you. Just believe in your potential and know who you are.

— ⠀⠀⠀⠀⠀⠀⠀⠀⠀⠀ (@KylizzleYeezus) October 28, 2015
@KylieJenner There's so much people that loves you, thats the only thing you have to care, baby

— ️ (@snidebieber) October 28, 2015
Kylie has spoken about dealing with negativity in the past, revealing in June that she'd suffered from nasty comments since she made her TV debut on
Keeping Up With The Kardashians
at just nine years old.
She told fans: "It's kind of crazy I have four million people watch my Snapchats. Half of you guys think I'm weird, and the other half think I'm funny.
"But I've been bullied since I've been 9. From the whole world, it feels like sometimes... and I think that I've done a really great job in handling all this.
"There are bullies everywhere so this was just a little late SnapChat to tell whoever with their own bullies that the only opinion that really matters is yours and to never change.
All you need to know about
Kylie Jenner
: