TOWIE's Pete Wicks has admitted he's getting frustrated with the whole Jess Wright situation.
The co-stars have been embroiled in a 'will-they-won't-they-get-together' storyline since last series, and were most recently seen enjoying an ice skating third date and a high five.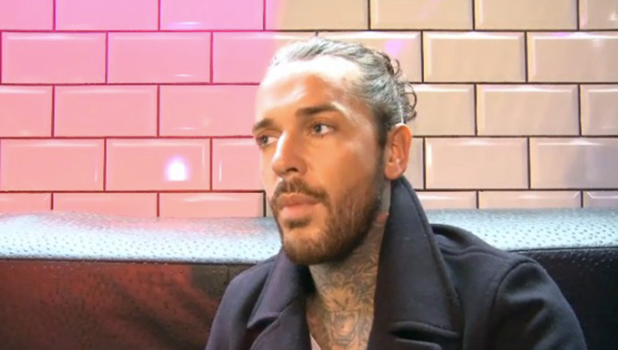 Speaking to the
show's official website
, Pete has now said: "I said the other day, as much as we do have chemistry, I think it does get to a point where the chemistry starts to wear off. The stage we're at now, maybe, I don't know…
"I'm starting to get frustrated with the whole situation and that's why it's starting to get on my nerves a little bit. I am happy with the way things are. I just feel everyone else getting involved is kind of making it more of a bigger deal than it actually needs to be, and that's starting to frustrate me."
So the message seems to be, for Pete and Jess to stand a chance of working out, everyone needs to back off…
But will they?
Pete's comments echo what he said on last night's episode
, where he was heard admitting: "As much as there is a bit of chemistry between the two of us, the longer things go on, the less chemistry there is…"
Jess, meanwhile, said: "This is how it is. We speak every day. We spend time with each other alone and in the group. But it's not going anywhere sexually. It's not getting anymore past first base. A little snog."
TOWIE
airs Wednesdays and Sundays at 10pm on ITVBe.
Ten reasons why we want to be on TOWIE!