Total Divas star Paige opens up to Reveal about *that* engagement proposal.
Paige is currently dating A Day To Remember's guitarist Kevin Skaff and last season on
Total Divas
, he had proposed to her. During the series finale, Paige dropped the bombshell that she had unwillingly accepted his proposal and viewers watched her struggle to come clean with her beau.
Admitting to her fellow Divas she isn't ready to tie the knot, fans will have to wait and to see to find out how Kevin took the news... if they've finally managed to have the talk, that is.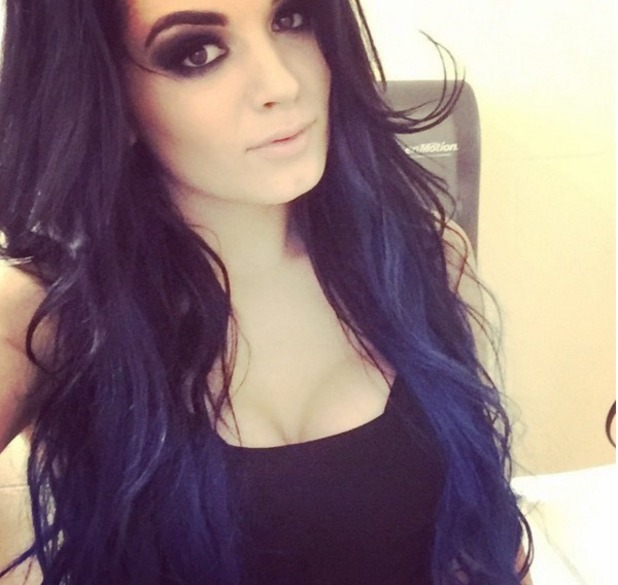 Reveal
caught up with Paige when we met the Total Divas in Paris earlier this month and she wasn't giving anything away when it came to her relationship status.
Although, along with our efforts to try and seek out whether she was still wearing her ring or not, Paige did hint she is no longer set to wed.
While we will have to wait until next season to see if she managed to break the news to Kevin, Paige did tell us she wasn't ready for that level of commitment.
"With marriage, it's a lot of pressure. A lot of people want it, but for me, I don't like to rush into things," she said. "I'm 23, if I was to get engaged, then I'd want to be engaged for a long time."
"With Kevin, right now, we're in this period where you're just going to have to wait and see what happens," she teased. "It makes me sweat just talking about it!"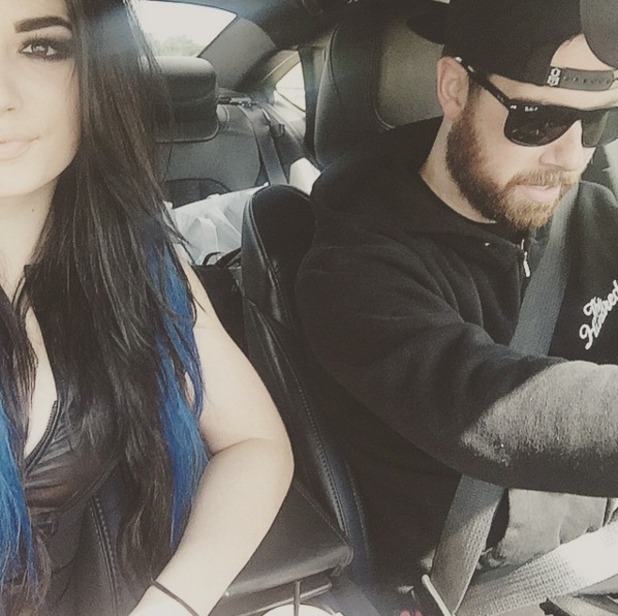 On the show, viewers watched as Paige consulted her co-stars Alicia Fox and Rosa Mendes about her decision. While they tried to prepare her for how Kevin might react, their opposing reactions had her feeling even more worried.
"They were completely opposite reactions! One was like, 'It's ok, I love you,' while the other was 'I can't deal with it, we're finished'..." Paige recalled.
"I don't want to lose Kevin, I love him to bits and that's the issue I don't want to hurt him."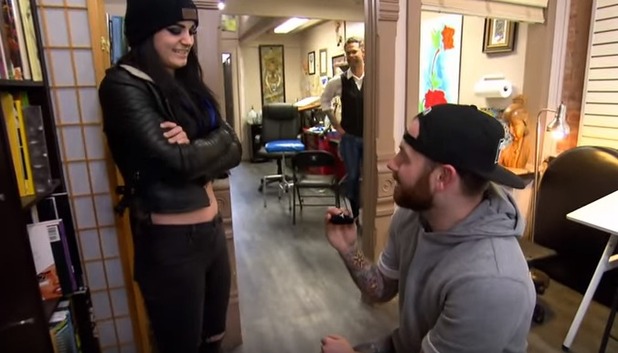 Sitting with her co-stars, Fox and The Bella Twins (Nikki and
Brie Bella
) all told Paige she should wait when it comes to marriage.
Fox said: "I just think you should at least be single until you're at least 25 or 26. Explore the world a little more, see where you're going and settle into yourself.
"For me, there's a huge maturity jump from your twenties to your thirties. At 29, I want to go into my thirties with the experiences of being young and crazy."
Nikki agreed, telling Paige one of her "regrets" is that she spent her younger years in relationships. While she was settled with a boyfriend, her twin sister Brie would off doing "cool things" without her.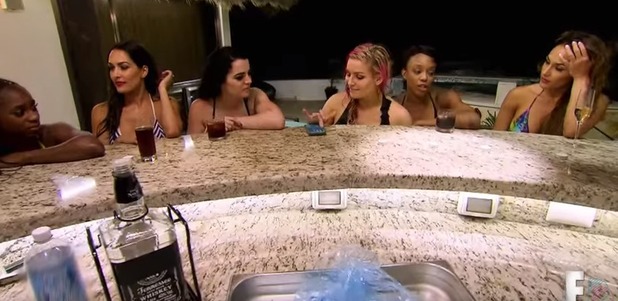 Brie, who is now happily married and thinking about starting a family with her husband Daniel Bryan
, revealed she has "no regrets" about waiting to settle down.
"When I was single I would have a lot of fun," she told us. "So I felt like when Bryan and I decided to get married, it was perfect because I really enjoyed my twenties.
"I have no regrets, that's why I look at Paige and I think you've got plenty of time. Even though it is hard when you find the man you love, you don't want to have any regrets."
With that in mind, Paige then told us: "I don't want to be married twice. I don't want to be divorced. If I'm going to do it, I'm doing it for good."
WWE Live returns to the UK and Ireland next month with 14 dates, kicking off in Dublin on 4 November. For a full list of dates, venues and to purchase tickets click here.
For exclusive competitions and amazing prizes visit Reveal's Facebook page NOW!