Adele has revealed she would like to give acting a go, after catching the bug while shooting the music video to her comeback single, 'Hello'.
In the past,
Adele
had shunned the idea of turning to acting, but after working with Canadian film-maker Xavier Dolan for her latest music video, it seems she may have had a change of heart.
Speaking to Kiss FM, the starlet admitted: "I'm sure I'll get some flak for this, but I actually would like to act."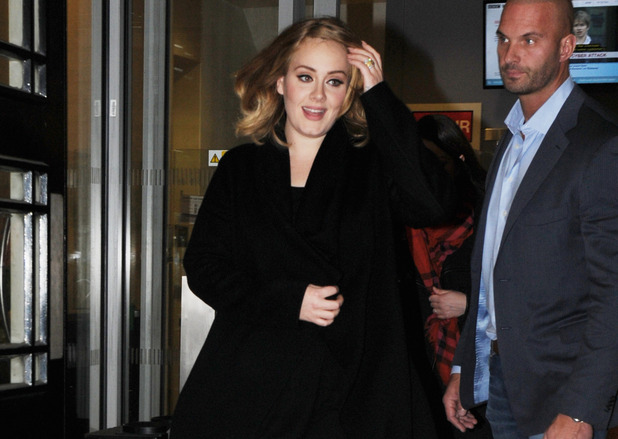 In the video for 'Hello', Adele even gets teary at some points and impressed with her efforts, Xavier praised the mum-of-one for her acting, with Adele revealing: "He said he was quite good. I had to cry and everything."
After she wrapped up filming, the 27-year-old admitted she realised she actually really liked acting.
"I feel like a bit of a c*** after saying for all these I'd never act, because I really enjoyed it," she told the radio station.
"I actually would like to act after working with Xavier," she confessed. "I would be in a film for him, definitely."
Adele's comments come after
her music video recently beat Taylor Swift's effort and broke Vevo's record for the most views in 24 hours.
In just one day, it clocked up 27.7 million views, pushing Taylor off the top spot after she bagged 20.1 million views for her star-studded 'Bad Blood' video.
'Hello' is a beautiful six-minute music video shot in sepia tones and following Adele as she tries to make contact with her past self. We see the past through her eyes, including moments featuring an ex-boyfriend played by
90210
and
The Wire
actor Tristan Wilds.
The track marks Adele's musical return, four years after her last album released back in 2011.
'Hello' has been taken from Adele's new album,
25
, and known for her famous break up songs,
the singer quipped this time round she is releasing a 'make up' record.
In an open letter she penned for fans on Twitter, she explained: "If I had to label this one, I would call it a make-up record. I'm making up with myself. Making up for lost time. Making up for everything I ever did and never did.
"Turning 25 was a turning point for me," she continued. "I made the decision to go into who I'm going to be forever without a removal van full of my old junk. I miss everything about my past, the good and the bad, but only because it won't come back. 25 is about getting to know who I've become without realising."
For exclusive competitions and amazing prizes visit Reveal's Facebook page NOW!