Geordie Shore star Charlotte Crosby has confessed she has no idea why she Scotty T, insisting she must have thought he was her boyfriend when she was drunk.
Last night, viewers watched
Charlotte plant a kiss on her co-star while they were in a taxi home from their night out
. She had been asking him to lock lips with her, and it seems the pair did enjoy a very brief smooch, before Scott pulled away.
At the time, however, Charlotte was still dating her ex-beau Mitch Jenkins, with her admitting she can't believe she made a move on Scotty T.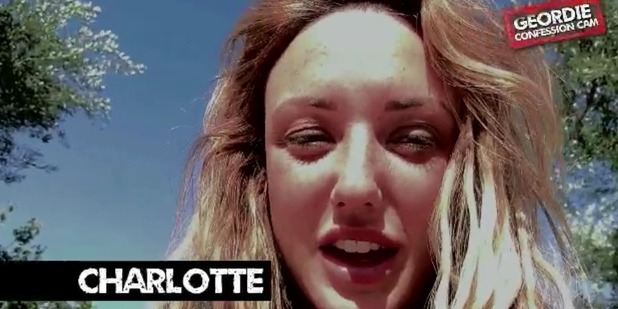 In a new video posted online by MTV, Charlotte can be seen telling the
Geordie Shore
house 'Confession Cam' about her drunken antics.
Recalling her kiss with Scott she says: "I can't believe I did it to be honest, I was absolutely mortal drunk. Scott got into mine and Holly's taxi and I kept on asking him for a kiss."
Trying to understand why she would ask him to kiss her, Charlotte adds: "I think I was so drunk I honestly thought it was my boyfriend Mitch. That's how mortal I was."
Char's BFF Holly Hagan had told the starlet she was going to regret her flirty behaviour in the morning and on remembering her taxi rendezvous, an emotional Charlotte became tearful.
"Me and Scott are like brother and sister, there's never been anything like that with us," Charlotte told the camera. "I've never fancied him and it makes us feel sick even thinking about it. It was fine, though, it wasn't awkward... We just laughed it off... funny little things happen in this crazy world in Greece."
While things may have been ok with her and Scott, Charlotte had upset her co-star
Chloe Etherington, as she had previously told Scott she has feelings for him.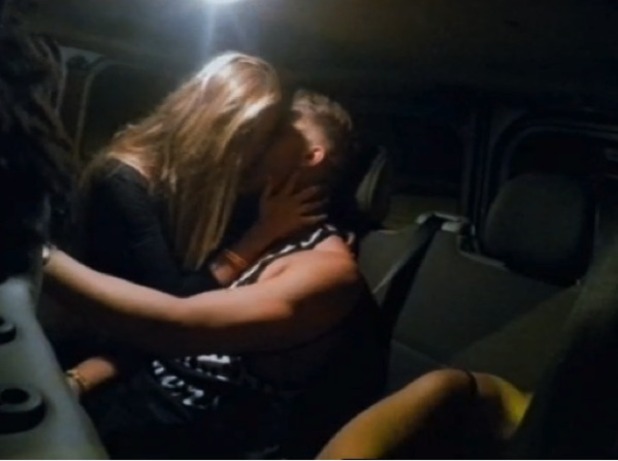 Hoping to clear the air with Chloe, Charlotte reiterated to her she has no intentions of becoming involved with Scott.
She and Chloe sat down for a heart-to-heart and Charlotte said: "I just didn't want you to think there was anything there between me and Scott. I've got a boyfriend who I am in love with and I would just like to clarify my kiss with Scott was nothing like yours."
"It wasn't even really a kiss..." She told Chloe. "He's never even fancied me. It's so weird why that would even happen."
When Chloe told her she now feels like a "mug", Charlotte reassured her she didn't, warning her that Scott has no intentions of being romantically linked to just one girl.
"You don't look like a mug Chloe, it's just Scott," Charlotte explained. "He is going to be a d***head, like all the other lads in this house. I'm just glad that everything is ok with me and you."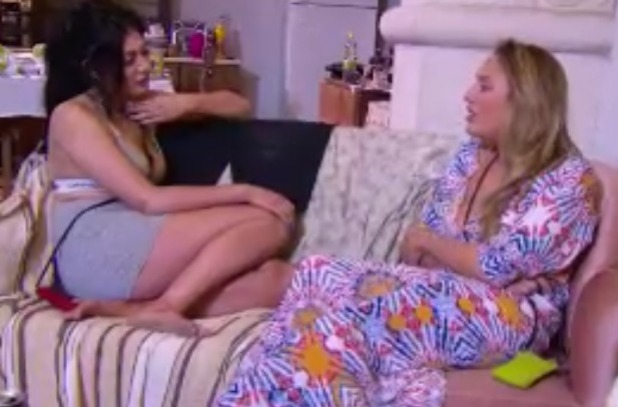 Charlotte's latest comments on her kiss with Scott come after
she had warned she does something that questions her romance with Mitch this series
.
Despite confirming her split with Mitch in August, Charlotte hinted trouble between the pair had started weeks before.
"Considering I was in a relationship for most of this series, I didn't really act like it for most of the time," Char revealed in a recent YouTube video.
"Pretty soon in the series I get up to no good, which makes us feel like death," she said. "The next day I feel like my world is coming down. I don't know what I've done. Have I ruined my relationship with Mitch? Obviously I have as we are no longer together."
Mitch and Charlotte split for a second time
, after rekindling their romance earlier this year. The pair had initially dated for over a year, before breaking up last summer.
Geordie Shore continues next Tuesday 3 November at 10pm on MTV.
(Warning: Contains strong language and sexual references)
For exclusive competitions and amazing prizes visit Reveal's Facebook page NOW!