Russell Brand has been accused of taking a swipe at ex-wife Katy Perry in his new documentary.
In the trailer for
BRAND: The Second Coming
, the actor and comedian is heard saying: "Oh my f**king god. I'm living this life of the very thing I detest.. vapid, vacuous celebrity. Fame, power and money is bulls**t."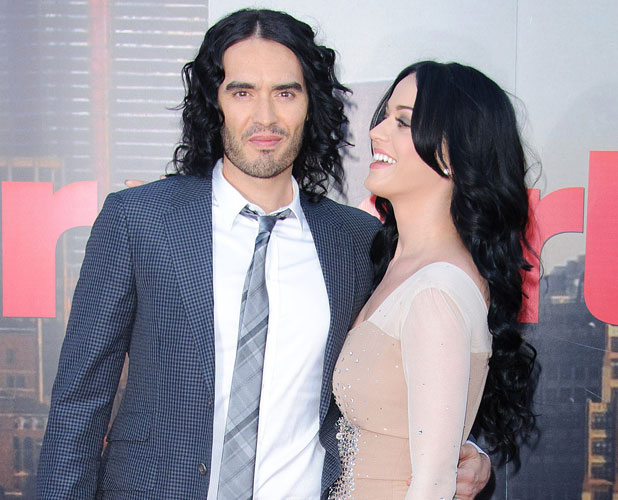 As Russell says this, images of him and Katy flash up on screen. There is then a brief shot of a younger Katy saying: "I don't want to give all this up..."
Watch it for yourself and see what you think:
According to the
Daily Mail
, the comments from Russell came as he visited Africa and came face-to-face with extreme poverty, forcing him to reevaluate his own life.
Russell filed for divorce in December 2011, just over a year after he wed Katy in an Indian ceremony. He reportedly ended their marriage via text message. The demise of their relationship was featured in Katy's concert movie
Part Of Me
, in which she was filmed crying over the difficulties of a long-distance marriage and the eventual collapse of the romance.
So far Katy hasn't responded to the documentary.
Earlier this year, she
hit out at an Australian publication, accusing the magazine of repurposing quotes that she'd given about her marriage three years ago
. The quote was: "He hasn't spoken to me since he texted me saying he was filing for divorce. I don't want to talk about him — my songs will say what I need to say."
Katy replied: "It's really inappropriate when journalists repurpose interviews done three years ago in the context of promoting a film and then stamp a new date on it."