Total Divas star Nikki Bella admits she hates watching back the show and re-living the drama that unfolds: "It pressures my heart!"
Not only do the WWE Divas document their time in the ring with each other, but the girls invite the cameras in when they're not competing, opening up their most personal moments to the show. Viewers have watched Brie Bella get married to her husband Daniel Bryan, Paige struggle to tell her boyfriend she doesn't want to accept his proposal and Nattie Neidheart come to terms with having life-changing surgery on her eye.
This time round, viewers watched as Nikki's boyfriend John Cena told her he didn't want to get married or have children. While a loved-up Nikki is happy to accept that as her future, it hasn't stopped her getting upset from time to time and she admits those particular scenes can make for difficult viewing.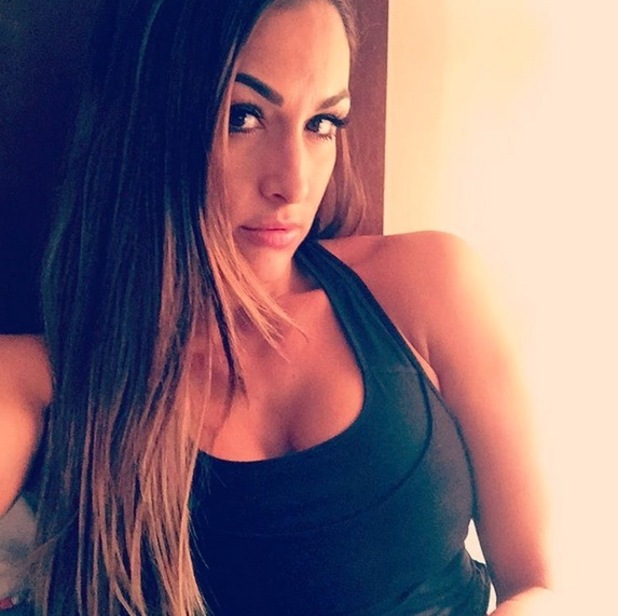 Reveal
caught up with Nikki when we dined with the
Total Divas
girls in Paris recently and she told us baring your soul on reality TV can be tough.
"There are some things that I question why I was so open on the show," she admitted. "When I watch it, those feelings I had come back and I get upset all over again."
Explaining that airing her issues onscreen means she is sharing her private life with not only her friends, but hundreds and hundreds of viewers too, Nikki said she is often inundated with people's opinions when it comes to her relationship with John.
She added: "It makes you a target because people are then like, 'Haha he doesn't want to have kids with you'. There will be some things that people like and will relate to, but also some that that they won't. It's definitely hard to relive certain moments - it pressures my heart! - but I feel like if I choose to do reality, I have to be an open book."
While it can't be easy sharing things so personal to you with the world, Nikki's twin sister Brie told us she was proud her sister was being so honest onscreen.
"A lot of women can relate to and get put in situations where their guy doesn't want marriage and kids," Brie said. "It happened with my ex. He was exactly like that. I think it's neat that Nicole can show that. People are then like, 'Oh I'm not alone.'"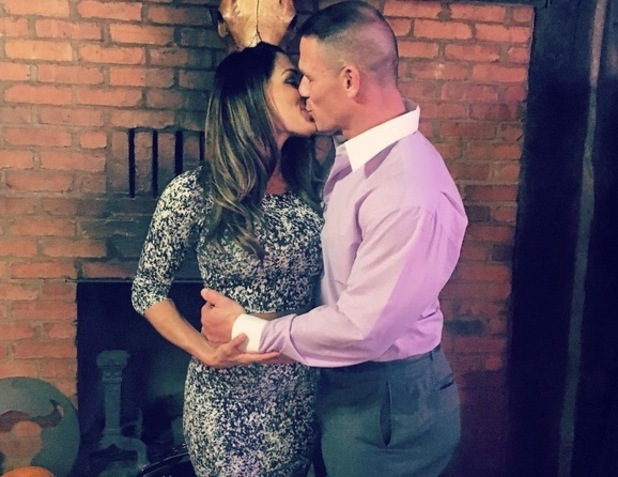 Making John's decision on their future that much harder to contend with,
Nikki was forced to question their relationship when reunited with an ex-boyfriend in the series finale of Total Divas' fourth season
.
She ran into her former flame Dolph Ziggler (real name Nick Nemeth) and the pair began to spend a bit of time together. She and Nick originally dated for five years on and off and being reunited with Nikki, he began to realise he wanted more than to just be her friend.
On hearing marriage and children aren't on the cards if Nikki is with John, Nick told Nicole he could give her everything her beau wouldn't, before leaning in to kiss her.
Viewers will have to wait to find out if the pair did end up locking lips and while Nikki didn't spill the beans, she did tell us she completely "adores" her boyfriend of three years John.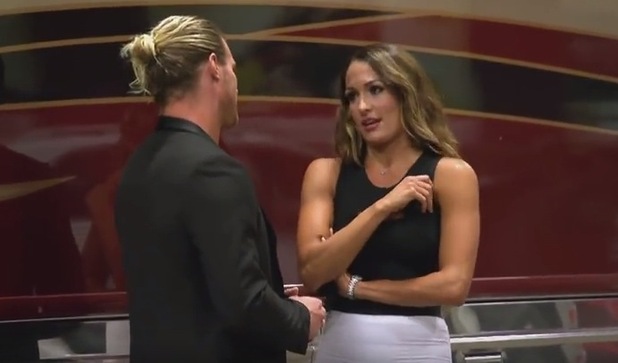 While her sister Brie had sussed out Nick's intentions, Nikki was clueless that his feelings for her had returned. We asked her if she was tempted by Nick's offer when he did come clean to her and Nikki admits, his proposal of a possible wedding and babies did make her think.
"It wasn't that I was tempted by Nick," she explained. "It was the thought that there are others out there that want to give you marriage and kids."
She continued: "With Nick it's hard to go back once you're over it, but it did cross my mind that someone does want to make me a wife and someone does want to make me a mother.
"Poor John was like, 'Is there anything I should be worried about?', I was like 'Umm I don't think so...' But no, I adore John and I couldn't imagine my life without him."
N'aww!
Total Divas
returns to E! with its fifth series next year, but before then the Divas are headed to the UK for WWE's latest live event and we can't wait to see Nikki and the girls in action!
WWE Live returns to the UK and Ireland next month with 14 dates, kicking off in Dublin on 4 November. For a full list of dates, venues and to purchase tickets click here.
For exclusive competitions and amazing prizes visit Reveal's Facebook page NOW!