Total Divas star Nikki Bella has learnt that "you can never be friends with your exes", after being reunited with her ex-beau Dolph Ziggler.
Nikki, who is now happily loved-up with fellow wrestler John Cena, found herself crossing paths with her former flame Dolph (real name Nick Nemeth) in the series finale of
Total Divas
' fourth season.
The pair had dated for five years previously and, after being caught out by Nikki's twin sister Brie, Nick finally confessed he still had feelings for the WWE Diva. Taking Nikki off for a private chat, viewers watched on the edge of their seats as he went in to kiss his ex-girlfriend. But instead of seeing if the pair did smooch, the finale credits began to roll...
Did he kiss her? Was Nikki tempted away from John? Will Brie find out she was right about Nick all along? So. Many. Questions.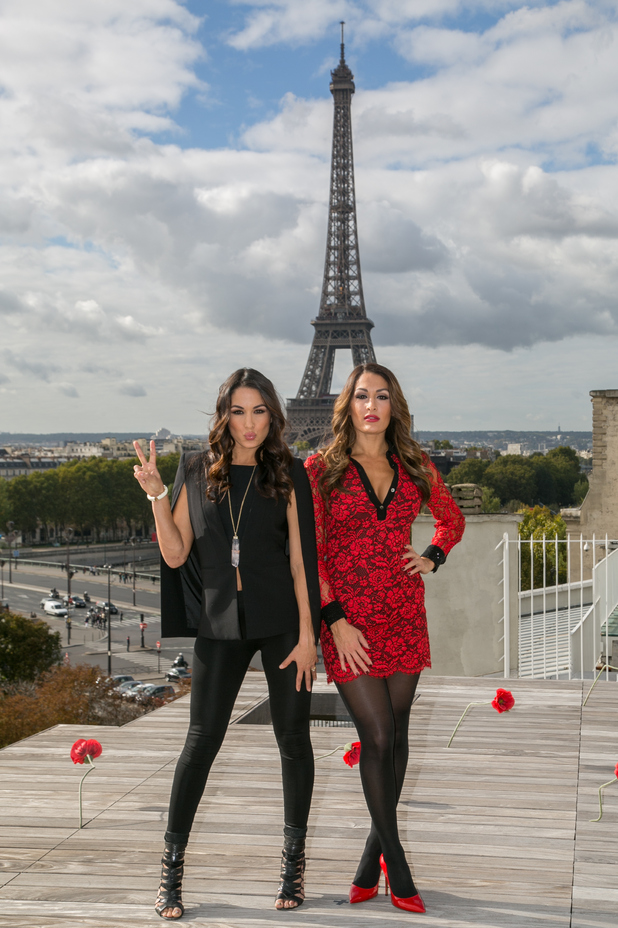 Reveal
caught up with Nikki and her sister Brie earlier this month in Paris, and they exclusively spilled all on Nick's return... apart from if he and Nikki locked lips.
"I can't tell you what happened," Nikki teased. "You'll have to wait and see if I felt those lips again or not!"
What she did tell us, though, was that she found Nick's advances towards her pretty awkward.
Throughout the series, viewers had learnt Nikki's beau John wasn't planning on marrying her or having children. And while Nikki had was happy to accept that as her future, Nick claiming he could give her all the things John wouldn't did make her question her relationship.
"It wasn't that I was tempted by Nick," she told us. "It was the thought that there are others out there that want to give you marriage and kids.
She continued: "With Nick - when you've been there and done that - it's hard to go back once you're already over it. It did cross my mind, though, that someone does want to make me a wife and someone does want to make me a mother, so it did get my brain working.
"Poor John was like, 'Is there anything I should be worried about?', I was like 'umm I don't think so', but I adore John, I couldn't imagine my life without him."
Spoiler alert: Something tells us she didn't take Nick up on his offer, then! Or kiss him back!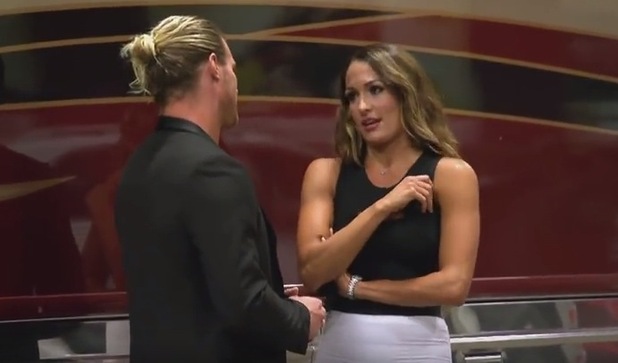 On reuniting with Nikki, Nick's flirty behaviour had sent alarm bells ringing for her sister Brie. While she could see all along that Nick was never intending to be Nikki's friend, her twin sister was oblivious.
"It was awkward for me," Brie admitted. "Nikki and Dolph were on and off for five years, we're all very familiar with that relationship, it was just weird."
We asked Nikki if she ever thought Nick was trying to get back with her and she said: "Brie was making it a little bit obvious, but he's a jokester, he always has funny jokes so I would just laugh at him.
"There might have been sometimes I thought that, but I would be like 'oh no, he knows I'm with John.'"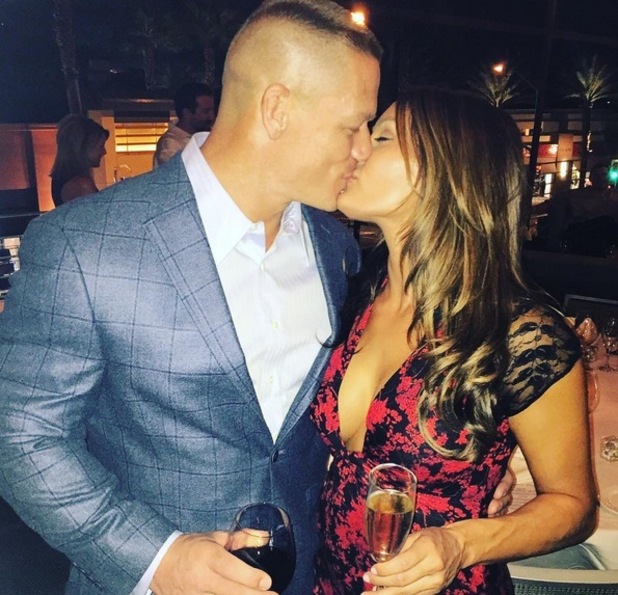 When she did find out Nick wanted a little more from her than she first thought, Nikki admitted she did feel guilty.
"I totally put myself in a situation that shouldn't have," she explained. "You can never be friends with your exes, I guess I tried and it went wrong.
"It made me feel bad because I thought, 'Did I lead him on by being his friend? Did that make me not loyal to John?' It gives you that guilt feeling but I really was innocent, " she added.
"It kind of makes you feel good as well though," she did confess. "To hear that someone wants to give you all those things."
WWE Live returns to the UK and Ireland next month with 14 dates, kicking off in Dublin on 4 November. For a full list of dates, venues and to purchase tickets click here.
For exclusive competitions and amazing prizes visit Reveal's Facebook page NOW!