TOWIE's Lydia Bright has apologised to boyfriend James 'Arg' Argent if she sounded "aggressive" during their confrontation on the last episode, admitting her emotions are all over the place.
Things have been
rocky for Lydia and Arg
in recent weeks after Arg relapsed briefly on his road to recovery, leading Lydia to ask for space.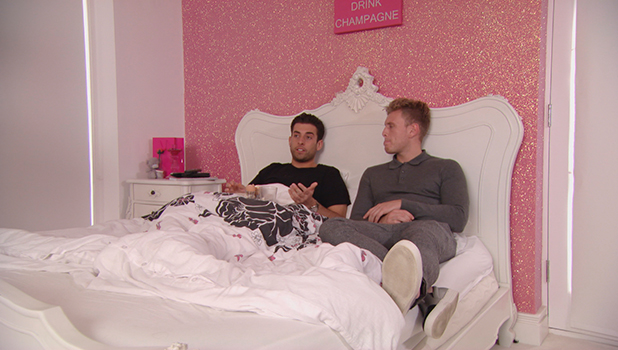 On the Sunday night episode of the show, viewers saw a tearful
Lydia telling Arg she feared he'd never change
and always keep letting her down.
But has anything changed since then?
While Arg is desperate to get Lydia back on side, it seems she still needs more time, as she texts him on tonight's episode to ask for more space.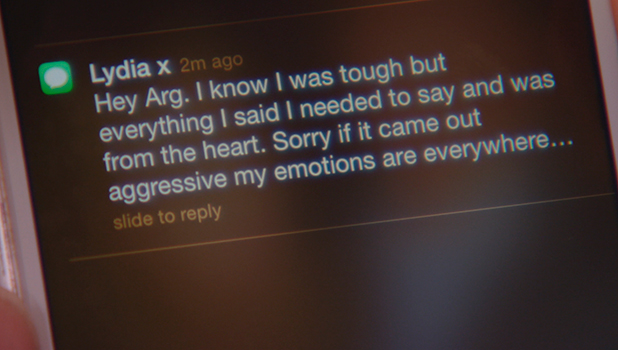 In one text she tells him: "Hey Arg, I know I was tough but everything I said I needed to say and was from the heart. Sorry if it came out aggressive, my emotions are everywhere."
Arg's friends, however, won't let him dwell on Lydia and decide to jokingly 'kidnap' him and take him to the woods for a camping experience... no doubt far away from phone signal so he can't contact Lydia.
We already saw the images of
Diags and Tommy Mallet getting prepared for the camping trip
and tonight we'll find out what happened in the wilderness. Will they last the whole night?!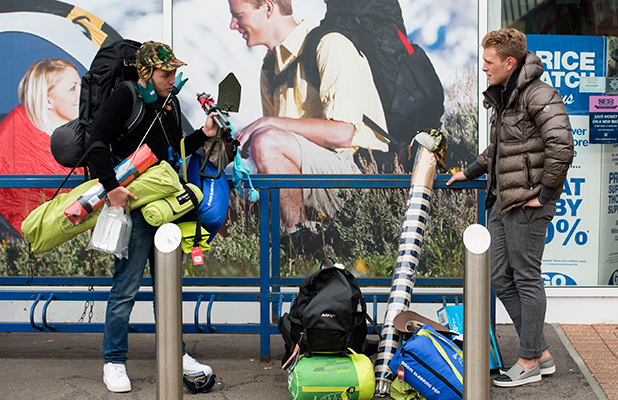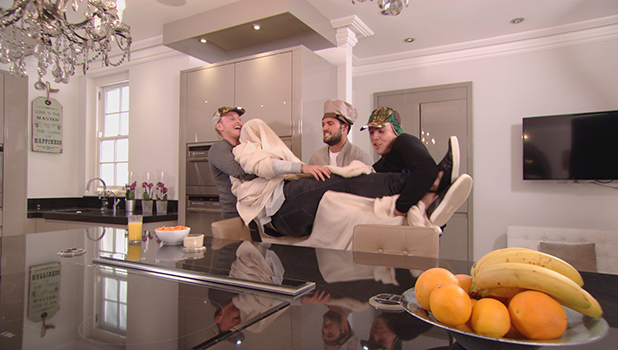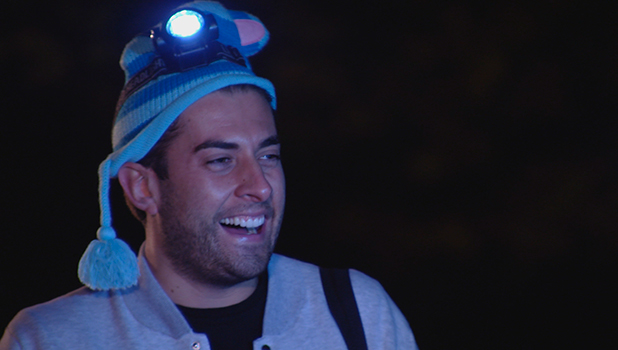 In emotionally charged scenes on the last episode,
Lydia had told Arg she was constantly hurt by his lies and deceit
and she worried he would never change. "The fact you stand there and lie to me hurts me the most, that's the ultimate deceit. That will never change. You will always be a liar.
"When will you get it in your head you will run out of chances? You never think that. I have to realise in life I either have to live a life with you where you constantly let me down and constantly be deceitful or I choose to walk away. What do you think is the most appealing thing right now? Why would I want that life for me?"
Speaking to the
TOWIE official episode afterwards, Lydia said
: "I do feel like I am an iron lady and quite cold with it all but I think that's because what James tells me, what he will do moving forward, I have heard that so many times before. He constantly promises me things he will do but when I give him another chance he never follows through.
"I am enjoying being by myself right now and having time out. That might change because my emotions are still raw and I'm still very angry but he needs to just give me a lot of space because it's just too much pressure right now."
TOWIE
airs Wednesdays and Sundays at 10pm on ITVBe.
Ten reasons why we want to be on TOWIE!