Made In Chelsea's Jamie Laing has opened up about his co-star Jess Woodley after she left him heartbroken in last night's episode.
Jamie walked away from his on-off romance with Jess after she revealed she didn't want to be in a relationship with him.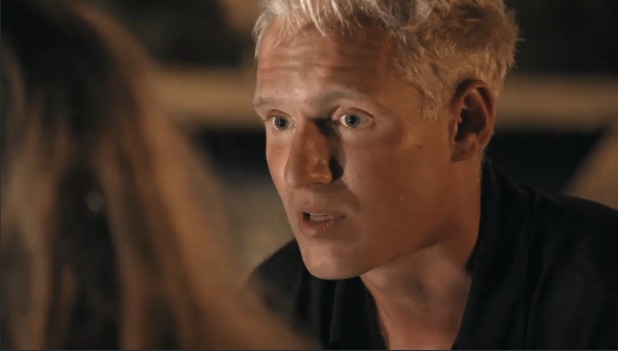 "At the time, I was sad because I really liked her and I thought we were good together," Jamie told
The Mirror
. "But I guess some things just don't work out.
"It really sucked filming with her afterwards. I don't have the power to [get her fired from MIC] but I wish I did!"
Jamie has been pursuing Jess for a while now, but she's always held back on going ahead with a relationship.
Even after it was revealed that Jamie and Jess slept together after their trip from Los Angeles, Jess was hesitant about getting involved in a relationship with Chelsea's resident 'pardy' boy.
During Monday night's episode (26 October), Jamie dropped the L-bomb on Jess - and she reciprocated - as they held a crisis talk in Ibiza.
The pair got close again after Jamie invited her to Ibiza, but he soon demand to know what Jess was really thinking about him. Despite declaring their love for one another, it wasn't enough for Jess.
Jamie told her: "I need some sort of climax, some sort of situation ending, I can't continue like this. To be honest with you, shall I be honest? Unfortunately, I'm in love with you. With you, I don't know what's going on. I don't know if you like me or you don't, I have no idea."
But Jess said: "I think I'm just as in love with you as you are with me. I care about you more than anyone in the world right now."
Jamie asked what was holding her back, to which Jess said: "When we hooked up you were totally disconnected."
But Jamie disagreed: "I'm not disconnected, I'm so connected to you. For me, there is nothing missing. You either have me or you don't. It's up to you."
Forcing her to give him an answer, Jess blurted out: "Oh my god, I love you but we're not sexually compatible."
Jamie was thankful to Jess for finally giving him an honest answer: "If you don't want it it's not your fault, it's not my fault, it's life."
He added: "For now, this is me gone," before walking off.
MIC airs every Monday at 9pm on E4.Try Reveal's digital edition on iPhone & iPad. Subscribe now & never miss an issue!
MIC's most shocking moments: