Geordie Shore star Charlotte Crosby is left in tears after trying to kiss her co-star Scotty T in tonight's episode of the show.
At the time Charlotte flew to Greece she was still in a relationship with ex-boyfriend Mitch Jenkins, and since the couple's split in August, she had teased something happened while filming
Geordie Shore's
new series that made her question their romance.
A first look at tonight's episode shows a drunk Charlotte setting her sights on Scotty T, she asks her co-star for one kiss, but will the pair lock lips? And will she regret the smooch in the morning?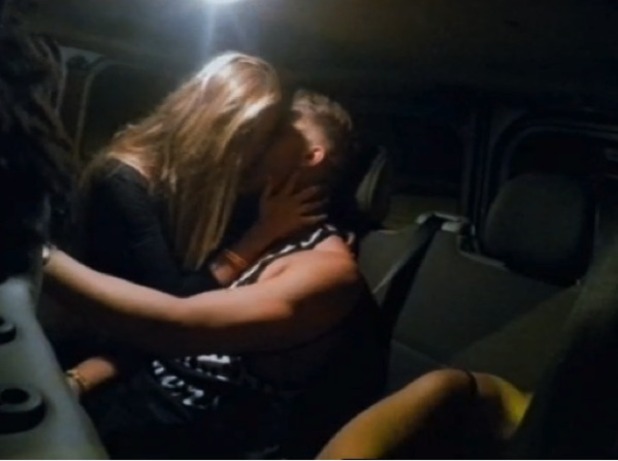 In scenes to be aired later this evening, Charlotte can be seen trying to get Scott to kiss her in the taxi home from the gang's night out. He claims kissing Charlotte would be like kissing his sister and fends off her advances at first, but Scotty T soon turns out the light in the taxi and when it comes back on the pair's lips do seem to be touching.
Did they kiss?
The next morning, Charlotte has no recollection of her possible smooch with Scott and is left in tears when Holly Hagan breaks the news to her.
She tells Charlotte she caught her flirting with Scott and Char is left visibly upset, claiming that's not how she should be acting in a relationship, even if it didn't mean anything. Confused by her actions, Charlotte says: "It's just so weird - me and Scott are like brother and sister."
While it may have meant nothing to her, it does mean something to Chloe Etherington.
She and Scott had kissed last week
and just before his taxi drama with Charlotte, Chloe had confessed to Scott that she likes him.
Hurt that he would flirt with Charlotte, she says: "Apparently Scott and Charlotte kissed. What the f***! I look like a mug. Once again."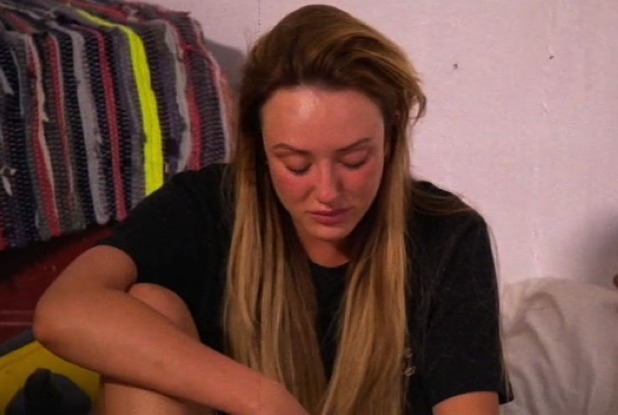 Charlotte had teased something happened in Greece that led to her split with Mitch.
Opening up about her break up recently, the starlet confessed: "It was partly my fault. Lots of things happened in the series of Geordie Shore that we just filmed [series 11], that were not very good... I didn't sleep with anyone, though, it's not as extreme as you would think."
She later added: "Considering I was in a relationship for most of this series, I didn't really act like it for most of the time.
"Pretty soon in the series I get up to no good, which makes us feel like death," she continued. "The next day I feel like my world is coming down. I don't know what I've done. Have I ruined my relationship with Mitch? Obviously I have as we are no longer together."
Geordie Shore continues tonight (Tuesday 26 October) at 10pm on MTV.For exclusive competitions and amazing prizes visit Reveal's Facebook page NOW!