Jodie Marsh was looking blissfully happy last night as she joined husband James Placido at Downing Street to raise awareness for a cause close to her heart.
The newlywed star was at the Prime Minister's residence to celebrate the Diana Award's 16th anniversary in partnership with the Anti Bullying Ambassadors Programme.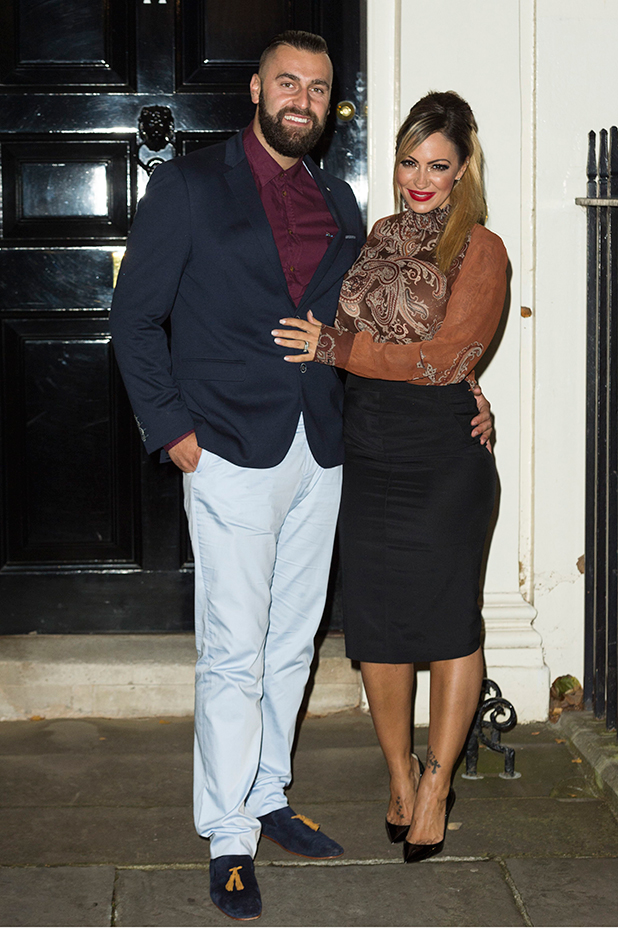 Jodie shared several pictures from the event to her social media networks, telling fans: "James and I feel so honoured to celebrate at Downing Street... As I stand at Downing Street tonight for the 3rd time in aid of anti bullying with The Diana Award, I do so on behalf of EVERY person that has ever been bullied. Don't ever give up on your dreams, don't ever let another person make you feel worthless because you're NOT! Remember you still have a choice, you can CHOOSE to be a victim or you can CHOOSE to be a survivor. Choose survival and use your strength to inspire others. My favourite quote of the night came from a wonderful lady, she said "it is much easier to build strong, resilient young people than it is to fix broken adults" - AMAZING!!!!"
She also tweeted: "Quote of the night "it's easier to build strong, resilient young people than it is to fix broken adults" @DianaAward @AntiBullyingPro AMAZE!"
The Diana Award describes itself as a legacy to Princess Diana's belief that young people have the power to change the world for the better. It's supported by Diana's sons Prince William and Prince Harry, as well as Kate Middleton, the Duchess of Cambridge.
Among its patrons is Prime Minister David Cameron.
Jodie is known for her work on anti-bullying and has fronted a programme in the past called
Jodie Marsh: Bullied
, in which she recounted her own experience with school bullies and investigated techniques that schools in America are trialling to stop bullying.
In an interview earlier this year, she told
Women Make Waves
: "The response was overwhelming. So many people came forward to me on Twitter and Facebook and told me their stories. I will never forget one woman, who was 43 years old, and had been married for 20 years who broke down and told her husband that night about the bullying she suffered at school. They'd been married all that time and she'd never had the courage to tell him until they sat and watched my show together!
"I think it's kind of common knowledge, now, that I was bullied so I don't ever think viewers are surprised but I definitely think my strong character helps to break incorrect perceptions. I'm proof that bullying can happen to anybody."
For exclusive competitions and amazing prizes visit Reveal's Facebook page NOW!