Kim Kardashian West kept all eyes on her baby bump by wearing a super tight dress to yesterday's InStyle Awards.
The pregnant reality star highlighted her blossoming bump with a figure hugging white caped frock while walking the red carpet in Los Angeles on Monday, 26 September.
Kim is known to favour uber tight clothing so it's no surprise she opted for this slinky Valentino number – especially as it came with her favourite accessory of the moment: a garment to cover her arms and bum.
The 35-year-old explained recently that she was
opting for long coats and capes during her second pregnancy
, as she wanted to cover up areas of her body she felt less confident about at the moment.
She wrote on her official website: "Long coats to cover my fat arms and ass! It's such a trip how your body grows and changes, and at the end of the day, you have to wear what you are comfortable in and what you feel good in.
"I don't care what the weather is, I will always wear my coats. I am always freezing, so it works out perfectly for me!"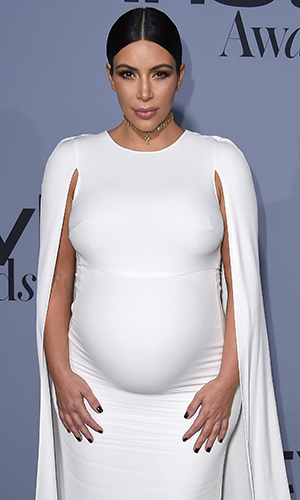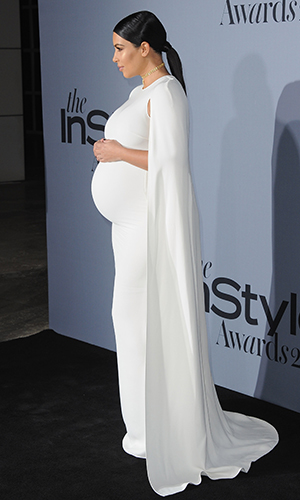 Kim's appearance at the InStyle Awards came the day after she celebrated her baby shower at home in LA with her sisters and closest friends.
She threw a
Troop Beverly Hills-themed pyjama camping party
(fun!) attended by sisters Khloe, Kourtney, Kylie and Kendall, as well as friends like Cara Delevingne and US TV host Maria Menonous.
Kim had originally
planned to hold her baby shower earlier this month
but axed the initial celebrations after brother-in-law Lamar Odom was found unresponsive at a Nevada brothel on 13 October.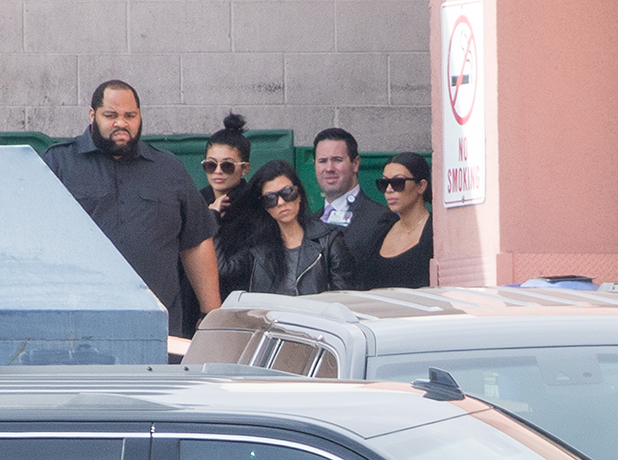 Former basketball player
Lamar was married to her sister Khloe for four years and as their divorce papers haven't officially been signed yet,
they are still technically married.
That meant Khloe was responsible for all medical decisions relating to Lamar's care and has been by his side since the day of the collapse ,believed to have been caused by a drug overdose.
Lamar has now been transferred to a Los Angeles hospital to continue treatment, so Khloe was able to leave his bedside briefly to attend Kim's baby shower. She has now called off her divorce proceedings with Lamar for now.
Kim's second child with husband Kanye West, a boy, is due in December.
All you need to know about
Kim Kardashian
: