He's a DJ on Kiss FM, is quite frankly, hilarious, and has just landed one of the biggest presenting gigs on TV - The Xtra Factor, alongside Rochelle Humes. So why, we ask, is
Melvin Odoom
so unlucky in love?
Rochelle has, Melvin coyly reveals, tried to set him up with a girlfriend of hers (he won't tell us who, the spoil sport), but admits his co-star was less-than impressed with his wooing skills.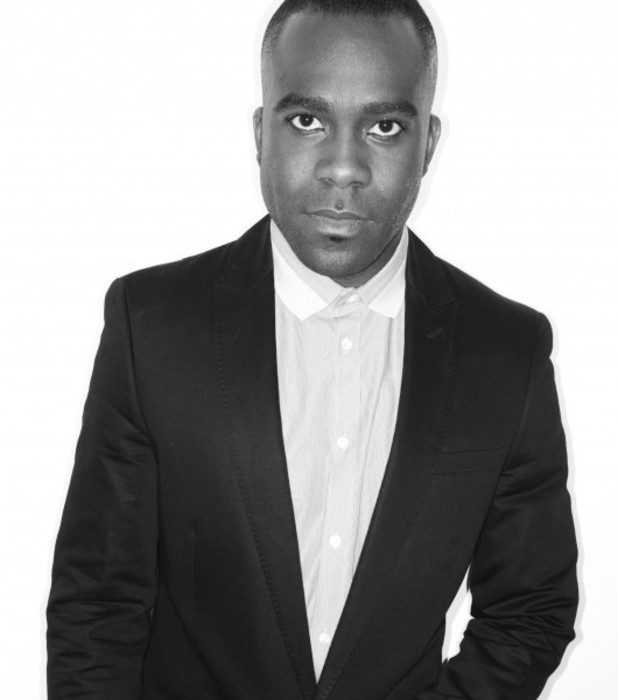 'Rochelle's friend was amazing, and we starting messaging each other on Whatsapp. But I'm a busy man,' he explains.
'I've essentially got three jobs (his Kiss FM radio shows and The Xtra Factor), so I was taking things slowly - too slowly, because she started dating someone else!'
Oh dear!
In the meantime, Melvin, 35, has been flirting up a storm with long-term pal Rochelle, who has been married to former JLS member Marvin Humes for three years.
Last month, we watched with stifled giggling and slight awkwardness as he seductively fed The Saturdays singer a bowl of strawberries. But Melvin says he has no concerns about Marvin storming into the office for a few cross words.
"He's been so supportive and would never get upset about me doing anything like that. Have you seen how good-looking he is?" Melvin laughs.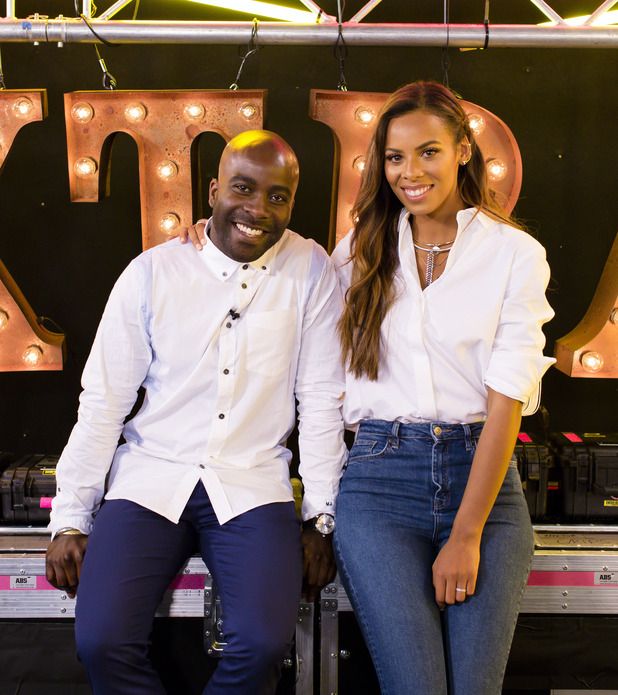 "People don't realise how hard Rochelle and Marvin will work and how much they support each other. When we do shoots, Marvin will turn up with their little one – they make sure they see each other when they're away from home.
"Rochelle helps me out, too. I hit the red carpet for the X Factor launch in a leather jacket and I was sweating. She got a tissue out and started patting my head so I didn't look bad on camera. I love them to bits:.
While he's looking (give him a tweet if you're out there ladies!), Melvin says he has one main woman in his life - his mum. Aw!
"My mum used to be so worried about me, we used to argue. She used to say "Melv, when is this going to happen?" You've been at uni for three years, you've come out and you're still living under my roof," he explains.
"She was so worried I wouldn't crack the industry that it turned into arguments. But essentially my mum has always supported me. I had a roof over my head and food to eat. Because I had that foundation, it meant I could continue to do what I had to do".