Geordie Shore star Charlotte Crosby has revealed that she has had her eye on Max Morley ever since she saw him on Love Island. So much so, that she admits she had even "fantasised" about having sex with him before actually meeting him.
Charlotte made the confession in her latest YouTube video which she has shared with fans. In the short clip, she has opened up about her budding romance with Max, giving fans an update on their so-called relationship status and how she plans to cope without him in the
Geordie Shore
house.
Spoiler: They're cooling things off...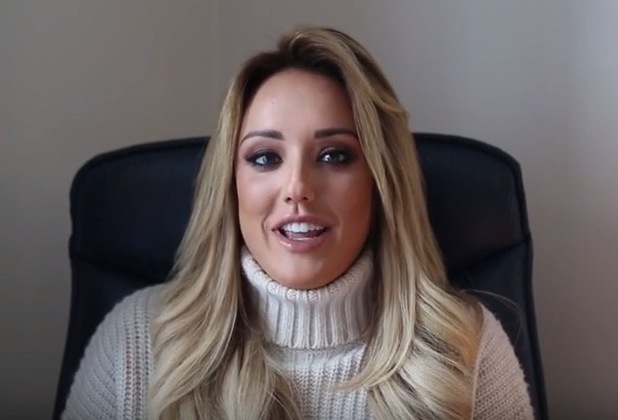 Since *that* kiss in a taxi last month, Charlotte and Max have fast become reality TV's hottest couple, with the 25-year-old recently
telling Reveal she and Max are now "officially dating".
While the pair claim things aren't serious between them both, Charlotte has introduced the good-looking cricket player to her parents and her
BFF Holly Hagan
, while
Max has said Charlotte is the "best girl" he has ever met.
But, before we get too attached, Char has now admitted she and Max won't be continuing their fling when she heads back into the
Geordie Shore
house. And considering
Gary Beadle, Nathan Henry and Aaron Chalmers are already in there
, we're guessing it won't be long until she joins them and she and Max are no more. Sob.
While dropping that bombshell, Charlotte also revealed how she and Max first met, with the starlet confessing she has "always fancied" her new beau.
"I'll give you a bit of a lowdown," she told viewers. "Me and Max met for the first time when he had a PA in Newcastle. I always fancied him when he was on Love Island, like massively. I thought he was so hot and sometimes I'd fantasise about having sex with him... awkward."
She continued: "When I saw he had a PA in Newcastle I was really excited... I was out that night and I went along anyway to say hi because he knows some of the people from Newcastle that I know. Nothing really happened... we stayed in touch and we went out on a date to a golfing place and we had such a great time. Ever since then we've been going out on dates, so we are 'officially dating', but it's not that serious!"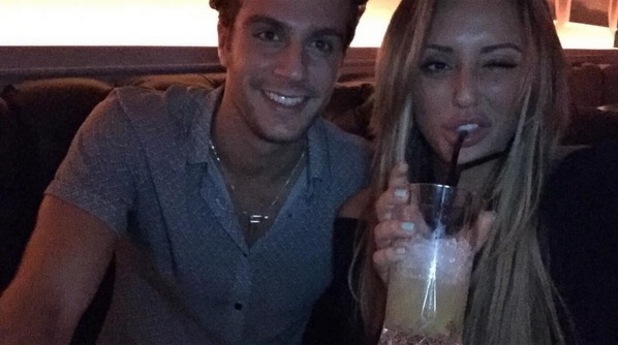 Charlotte then went on to explain why the pair haven't become an official item yet, explaining it is
Geordie Shore
that is holding her back.
"In the space of a week, I'm going back into Geordie Shore to start filming," she revealed. "Geordie Shore is a bit of a road bump when it comes to anything involving relationships. It's pretty hard to like someone and then go on a show where you are constantly drunk, living with an ex and you never know who is going to come in. It might be new boys?"
She added: "It's a long period of time that I've got to spend away from Max and we're not going to be in contact because on Geordie Shore we don't get our mobile phones. We're not allowed magazines, we're not allowed to know what's going on in the outside world, we're not allowed internet and we're not even allowed to listen to music in the house... you're kind of cut off.
"I could be in Geordie Shore and Max could be dating someone else and I wouldn't even know about it. We're going to cool things off for the period that I am on Geordie Shore. I don't have any intentions of getting with anyone else, but it's only new with me and Max, we both know the score... and I think we're both happy to pick up where we left off when I get out. Obviously, if he still wants to?"
Charlotte then reiterated to fans she won't be going into
Geordie Shore
gushing that she now has a new boyfriend.
"I'm not going into Geordie Shore like 'I'm in a new relationship now with someone called Max, I don't have to change my tattoo' because that would be stupid," she insisted.
"Me and Max haven't known each other that long. I need to have my single period where I get rid of my tattoo, I speak about my break up with Mitch and I enjoy going out and getting p*ssed with no one to worry about on the other side."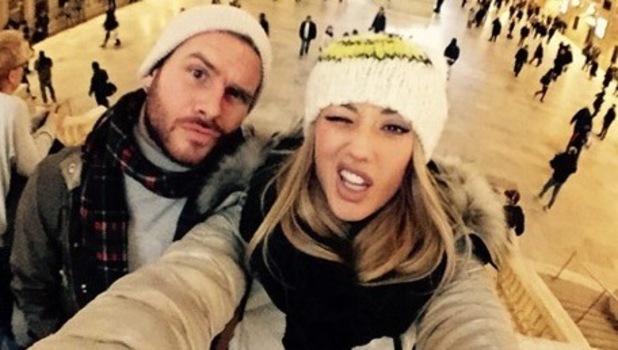 Charlotte had been dating ex-boyfriend Mitch Jenkins, after the pair decided to rekindle their romance in January. They had initially dated for over a year, before splitting last summer. Things didn't work out second time round, though, with
Charlotte revealing she and Mitch had broken up again in August.
Throughout their relationship,
she admits Geordie Shore had caused the couple many problems
. Mitch hadn't wanted anything to do with the reality show, with Charlotte claiming
Geordie Shore
makes it difficult for the cast to be in relationships due to its constant partying.
She even revealed that something happened during the show's new series (where the cast are filming in Greece), that made her question her relationship.
Charlotte said: "It was partly my fault. Lots of things happened in the series of Geordie Shore that we just filmed [series 11], that were not very good... I didn't sleep with anyone, though, it's not as extreme as you would think."
For exclusive competitions and amazing prizes visit Reveal's Facebook page NOW!