You might have noticed a familiar face in Adele's music video for new song 'Hello'… the handsome man she is trying to reach by phone is none other than actor Tristan Wilds.
Tristan, 26, starred in both
The Wire
and played Dixon in
90210
and is a musician himself, having signed his first recording contract five years ago.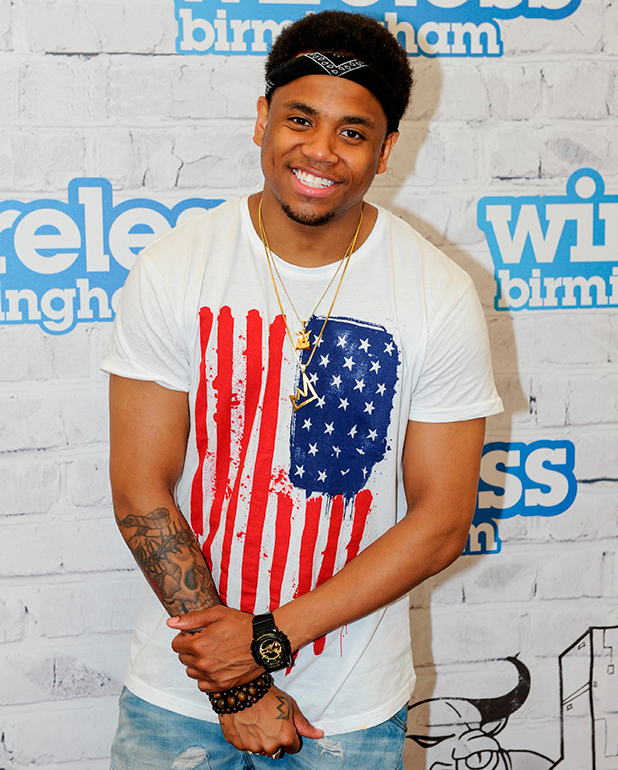 His first record,
New York: A Love Story
, was nominated for a Grammy for 'Best Urban Contemporary Album' last year but lost out to Rihanna.
Tristan will release his second album this year.
In the music video, the American plays a former lover of Adele who she is trying to reach by phone to apologise for things she did during their relationship… but he won't pick up.
Fans of Tristan were pretty thrilled to see him looking all smouldering and sexy in 'Hello', which features lots of artistic, black and white shots of him looking all broody.
Tristan wilds is one of the most handsome people I've ever seen #AdeleHello

— Nour Da'as (@NourDaas) October 23, 2015
Omgg Tristan wilds is in the Hello video I've always had a crush on him

— دعاء (@itsduaaa) October 23, 2015
The fact that Adele has Tristan Wilds in her new video makes me love her that much more.

— SpookySpecterSashana (@SheFierce1) October 23, 2015
Tristan Wilds in Adele's new vid amen jesus hallelujah

— Abbie Harvey (@Abbie_Harvey) October 23, 2015
I was so happy to see closeups of Tristan Wilds, so I barely waa paying attention to the lyrics on the first watch.

— Ivana 10/5 (@writtenbyIvana) October 23, 2015
Adele got Tristan Wilds as her male lead in her MV and for that I'll probably watching that MV more than I would have before.

— Tasha (@SoljiBoyTellEm) October 23, 2015
'Hello' is the first song from Adele's new album,
25
, which is released 20 November.