Made In Chelsea star Louise Thompson is already planning out her future with boyfriend Alik Alfus, revealing she wants four children with him!
Since meeting Alik in New York over a year ago, Louise has been happily loved-up with her co-star and even his move back to the US a few months ago hasn't been enough to phase them. Proving they are in it for the long haul, Louise recently revealed she and Alik have already been thinking about their future together and FYI it includes two to four children and houses all over...
Sounds like she's got it sussed!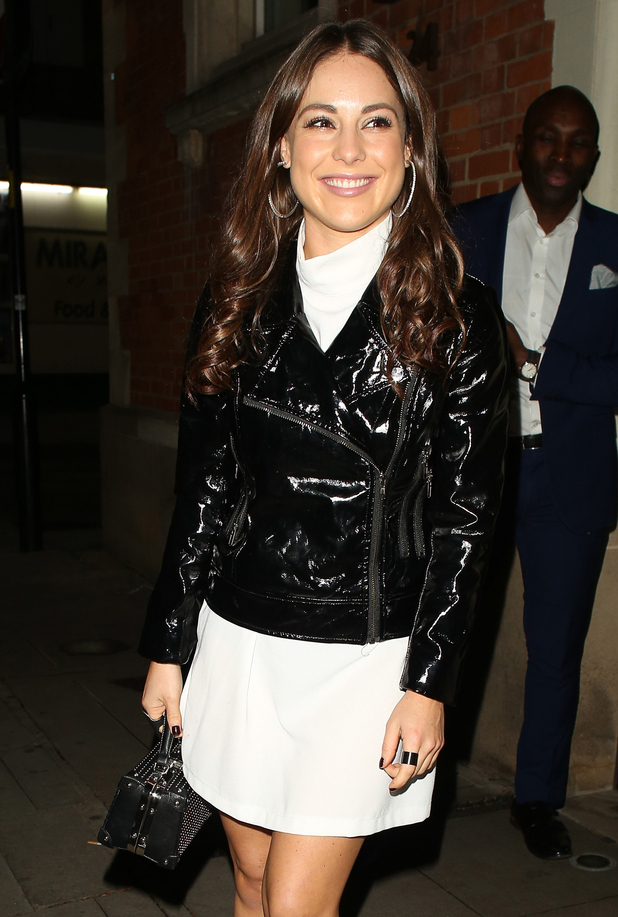 Speaking to BANG Showbiz while attending McCain's 'Sunday Best' roast potato pop-up experience in London, Louise confirmed she and Alik are definitely thinking long term when it comes to their romance, admitting they talk about their future together all the time.
And when conversation turned to baby talk, the Chelsea beauty confessed she would love to start a family with Alik while revealing she wants to add four children to her brood.
Asked how many babies she would ideally like, Louise replied: "Four. [Alik] wants two."
But while she may want enough to fill a household, Louise admitted she hates the idea of having to be pregnant.
"I actually hate the idea of child birth and being pregnant," she said. "I have a weird phobia of my stomach and people touching it anyway, so the idea of that, having and alien inside me, is really odd!"
Not only has the reality star already worked out the size of her family, but she also knows where exactly, she, Alik and their bubbas will be living.
Louise added: "I want to have a country house and a townhouse in London, he has a house in Manhattan. I'm like, 'we can have one in the Hamptons, it's fine!' That's four houses, it's great... [Alik] wants to be really hands on, I'm like 'no, let's have a nanny!'"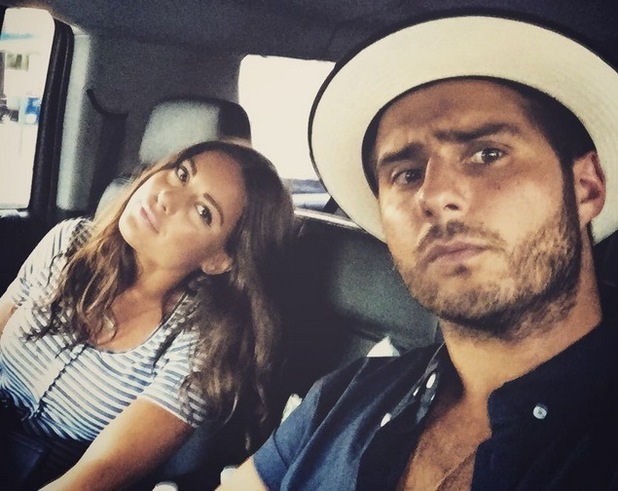 Louise and Alik first started dating after the pair met in New York last summer, while she and her co-stars were filming a spinoff series for
Made In Chelsea.
Soon after their initial meeting, the pair struck up a budding romance and weeks later viewers watched the pair drop the L-bomb to each other. When Louise returned home to London, Alik soon followed suit and jumped ship to Chelsea to be with Louise.
However, during series nine of the E4 reality show,
Alik dropped the bombshell that he had to return to New York to help with the family business
- meaning he and Louise would have to battle long distance.
While the pair have appeared to cope with the distance quite well,
Louise did reveal she is now planning to move to New York.
On reuniting with her boyfriend in LA, Louise told him: "I don't know anyone else who would have made the commitment we have to have a long-distance relationship... but I think I'll probably move to New York in December, at the end of this year."
Alex's response? "Wherever I go, if I'm alone and you're not by me, I feel incomplete," he gushed. "I couldn't think of any better situation than me and you in New York, working for dad, doing our thing... I've never loved anybody like I love you."
Ahead of Louise's decision to move across the pond, her younger brother Sam Thompson had hinted she could follow Alik to the US.
He exclusively told
Reveal
: "She's smitten and I know he is about her. [Louise] has said if Alik has to go anywhere, she'll go with him."
For exclusive competitions and amazing prizes visit Reveal's Facebook page NOW!