Adele looked happy to be back in the limelight this morning as she visited several radio stations to promote brand new song 'Hello'.
It's been quite a while since we saw
Adele
out and about, as she's been avoiding the public eye since 'Skyfall' was released three years ago, preferring to spend time with her boyfriend and son.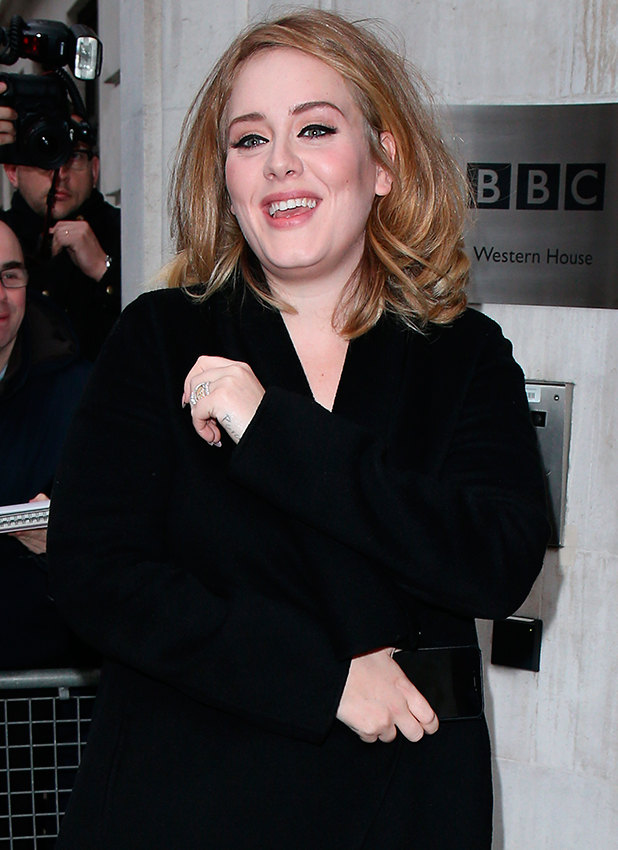 But now she's back with a gorgeous new track, the first song taken from her upcoming
25
album scheduled for release in November.
Adele was looking beautiful in all-black on Friday morning (23 October) as she hopped between radio shows including BBC Radio 1 and 2, Capital FM and Heart FM, chatting about the song and album, which she describes as a "make up record".
"I wast really aware that everyone was waiting for it," she said on Heart FM. "I live in my own little real life bubble and don' pay attention to what goes on in the entertainment world, really."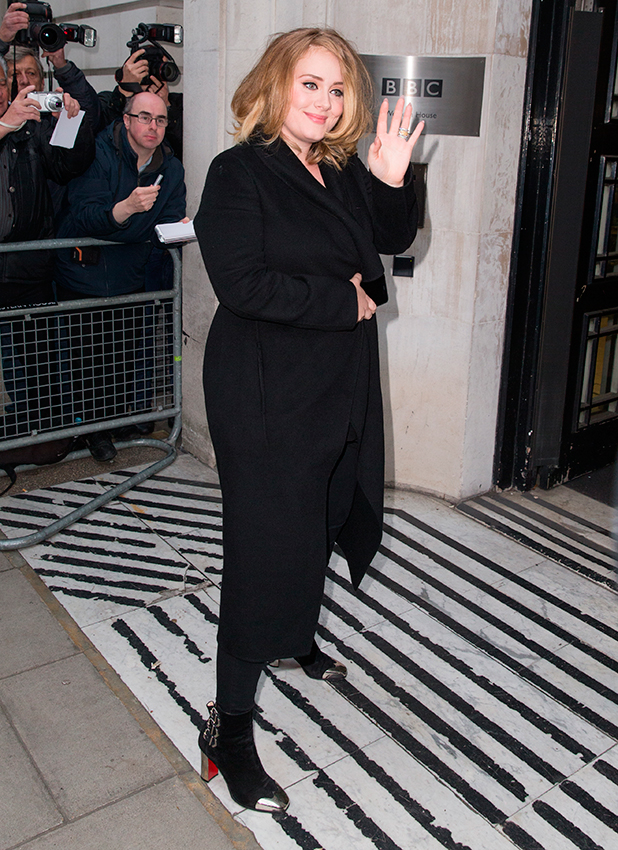 Adele was quizzed on whether disappearing from the public eye during albums made people even more interested in her, prompting her to reply: "I think probably."
"That's not my aim," she added. "My aim is to disappear when I don't have anything to say. I don't want to keep everyone up to date when I don't have anything to keep them up to date with. It's like social media. I have nothing to say so why would I say anything for the sake of it?
"I wouldn't ruin surprises by tweeting pictures of who I'm working with. I want to create momentum and I think that's quite impossible sometimes."
She added: "Everyone thought I disappeared. I didn't. I was just living life."
Adele added that the only pressure she felt about delivering a good album was the pressure she put on herself. She admitted this one took a while to piece together but she's happy with the result.
She said: "Everyone is going on that the song is about an old love but it's about myself, my friends, every kind of relationship I have had. You start losing the intimacy the had with your friends when you started living life. There is a sadness in that. We are all still friends, but you can't just meet up in the park at the same time."
Her album,
25
, is released 20 November.
Stephen and Emma were filling in for Jamie and Emma on Heart London. Weekdays from 6am – 10am