Kourtney Kardashian was flanked by girlfriends as she supported photographer Brian Bowen Smith's exhibition opening last night.
The
Keeping Up With The Kardashians
posed naked for the artist's latest Metallic Life collection, and was on hand to see her picture up close at last nights' bash in LA.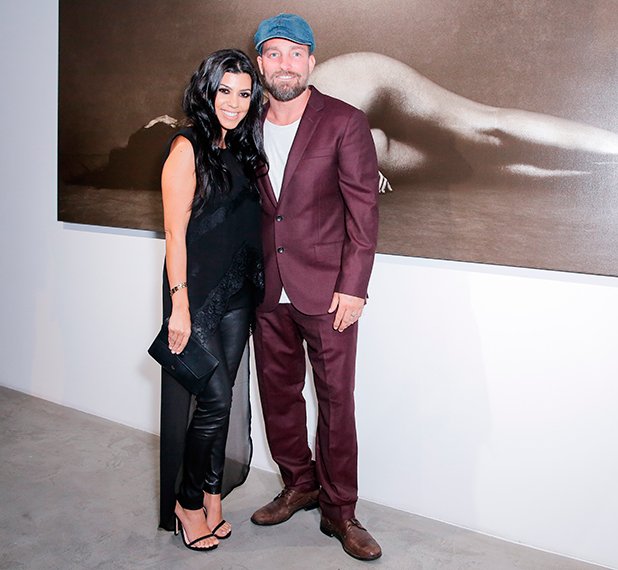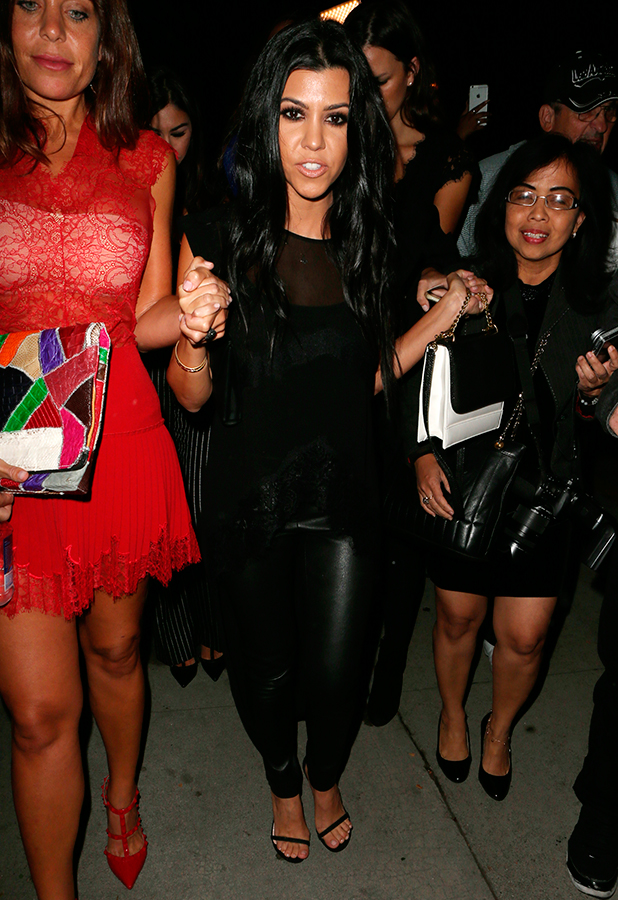 Kourtney wore an all-black ensemble of leather trousers and sheer top for the event, which took place at the De Re Gallery on Thursday, 22 October.
She was pictured arriving surrounded by female friends, although none of her famous sisters appeared to be in attendance.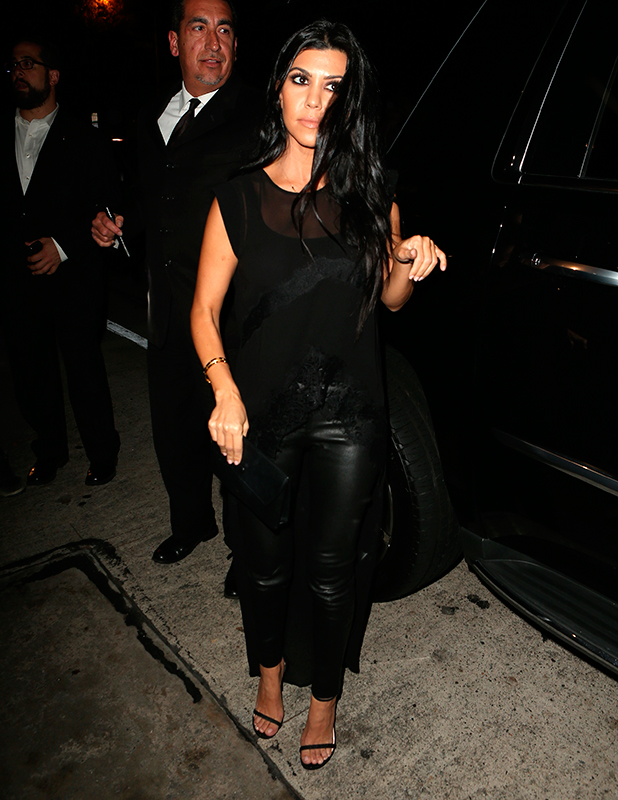 Later, she enjoyed a "post gallery vino" with her girls, uploading a rather sultry black and white shot of the quartet to Instagram.
The Metallic Life exhibit runs until 19 November.