X Factor hopeful Jennifer Phillips has claimed that the Six Chair Challenge was so brutal, it was like being on "death row".
Despite wowing the judging panel with her rendition of 'Up To The Mountain', Jennifer has confessed she is a bag of nerves when it comes to progressing in the competition. That's hard to comprehend when the 49-year-old has a set of vocal pipes to rival the likes of Beyoncé!
Since her first audition when she took on Mary J Blige, Jennifer has won over the public with many people - including her fellow contestants - dubbing her as the one to watch in this year's competition. Simon Cowell has said he loves her and didn't hesitate in giving her a seat, but what does she make of everyone pinning her for success?
Reveal
caught up with Jennifer to find out what she makes of being dubbed the "biggest competition", how she found the dreaded Six Chair Challenge and whether she's feeling the
X Factor
pressure.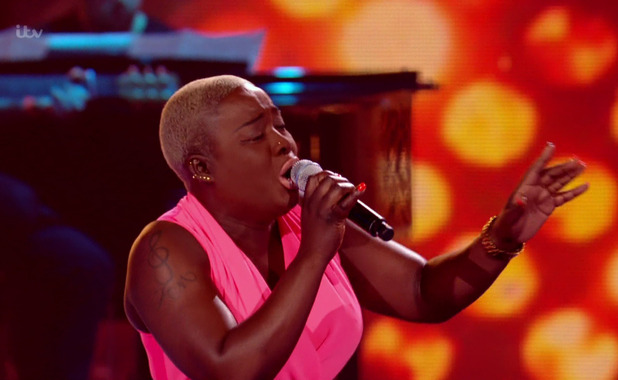 Hi Jennifer! You've had the crowd on your side from your very first audition. Was it reassuring to know you had the public behind you before your Six Chair Challenge?
It was really good for me, the crowd was familiar with my face so it was encouraging. It inspired me to do a better performance. They had my back, they didn't have to suss me out, they already knew who I was.
How nerve-racking was it before you walked out onto that stage?
Nerve-racking isn't the word, I didn't realise we had so many nerves in our body. I was doing all kinds of crazy stuff, I was standing up, I was marching up and down, I was sitting down – it was like, 'wow, this is it', at one point I thought 'Jen you just have to focus'. I even had mental blockages like I forgot the words, you go up and down. You walk on stage and the audience is with you, the adrenaline is going and everything comes back to you. I thought, 'I need my chair, I gotta sing'. It was exciting but, it's not a nice thing. It's like being on death row, put it that way. Every part of my body was shaking, my head, my arms, my feet and my heart. Everything was on fire.
When you did perform all of Simon's seats were taken. How tough was it knowing that somebody had to lose their seat to give you one?
That was hard. From the beginning to the end, you walk in at first and you don't know anyone, but then you connect and they become a part of you life and your journey. People you would gel with had to leave, that was heartbreaking. But then you think to yourself I'm not even secure and I'm on a seat, it could be me next. I was thinking I'm going to have to take the chair with me, I wasn't moving after what I had been through. I had to say to myself, 'Jen calm down, breathe in, breathe out. What am I going to do if this man switches it on me? You do feel a sense of insecurity, you just don't know what's going to happen. Simon was making every one of us nervous… it wasn't until the six chairs finished that you could then sigh with relief.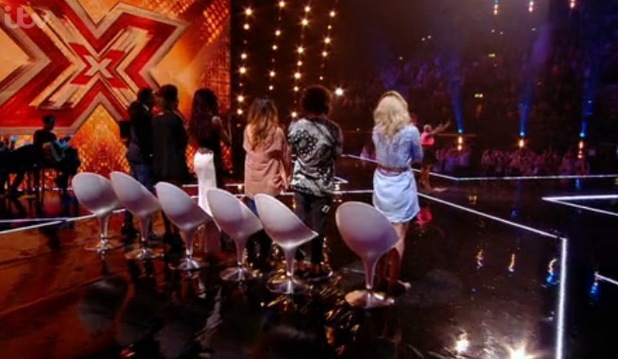 Your performance for the Six Chair Challenge was mindblowing and all your fellow contestants thought so too. They were on their feet! What was that like to see that?
Oh my gosh, I can't even find words. I was so grateful of them. Every one of us get on, I was overwhelmed that we were all fighting for the same position, but the contestant got up to applaude to me. It was a beautiful moment, but it was also a scary moment because I knew then that the six chairs were taken and someone would have to move… you have no idea until your in that position how it feels. It was nice, but it was sad at the same time.
Did it make you feel even more guilty when it came to stealing a chair?
I did feel guilty and I felt bad for the person's chair I had to take. Consciously I felt bad, but subconsciously I was thinking this is a competition. I'm soft, I watch X Factor and I'm a mess, I wanted to break down on the stage, but then I realised this is a competition and I've worked really hard. I feel bad, but I need this, this is what I signed up for. Girl, man, woman I love you and I appreciate you, we get on, but I worked hard and I need my chair. I do stay in contact with them, though, I still encourage them. It's devastating, but it's not the end of the world. I'm still going to give my love to them and still inspire them. They've given it back to me as well.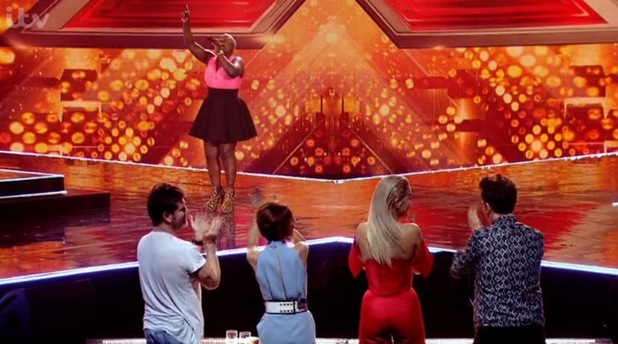 Were you pleased to hear Simon was your mentor?
I had my eye on Mr Simon from day one, honey. I love Simon. Rita, Nick, Simon and Cheryl they're all amazing people and they're all qualified to judge us, but there's something about Simon. I think all of us wanted Simon and it was a prayer that came true. I'm so happy he's mentoring me because I believe whatever he has to offer it will be beneficial. You can only get better with him.
He has already said he loves you. Every performance you seem to get better and better, are you feeling the pressure to be even better than before?
It is pressurising. Since the Six Chair Challenge I've come home and I've had my days where I am in shock. You have that great expectation. People are expecting you to deliver. I don't want to drop off, I want to be consistent in whatever I do, no matter what you throw at me. Sometimes I do come under pressure, but I get back into
Jennifer Phillips
zone and my trick is to focus. Focus and no matter what song you give to me, I try to relate to the song and make it about something that I've been through. To sing it, but to sing it my way – the pressure is on.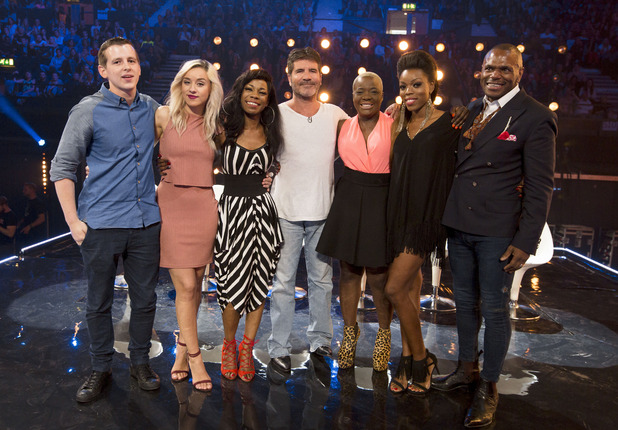 You have been dubbed by your fellow Overs as their biggest competition in the category? Who do you see as your competition?
Are you serious? That breaks my heart, I'm strange aren't I? You know what since I've been on this journey, I feel like I've become Oprah. Not just with the Overs, but generally, I feel like I'm just encouraging the other contestants, I'm not thinking about anyone around me that is going to be my competitor, I'm spending too much time giving out and enjoying the moment. When it comes to me I'm going to bring it on, it's a game. I guess you have to be competitive, in my personality I'm not, but I have to be. I'm not really intimidated by any others, I'm just giving and giving and giving. Maybe that's what is making my end result better, I'm just in fear of everything I'm doing. It's amazing that they are nervous of me, they've all got great voices, but you just don't know what's going to happen. If I sit down and think about everything, I think I'll probably find it all too much.
It's been said that this year's Overs are the strongest The X Factor has ever had, would you agree?
I've been hearing that a lot. To a certain point, I do agree. Not just because of vocals, but they've all got big characters and personalities too. They can dance too, I'm probably the only person that has got two left legs! I definitely agree, but then it's not over until it's over, we've just got to pull out everything to show people we're not doomed yet.
And finally there's a delay this year finding out whether you've made it to the live shows. With your Judges' Houses performance already in the bag, how are you going to cope with the wait?
You know what I'm going to do, I'm going to start by biting my nails. I haven't got any hair to pull out, so I don't know what I'm going to do there. I don't work with nerves very well. The best thing for me that this show has done – when I first started I was heavier - I've lost half a stone. Even the public have said it they're like, 'Excuse me, are you? But you've lost weight, how did you do it?' I say it's my nerves. So waiting, I think I'm going to lose another half a stone, that's what I'm going to do! This is The X Factor diet! You can never relax, I'm always on the edge, waiting and wondering. I'll be fretting until the result.
For exclusive competitions and amazing prizes visit Reveal's Facebook page NOW!