TOWIE's Lewis Bloor treated ex-girlfriend Nicole Bass to a date with a twist in last night's episode.
Lewis took Nicole to a basketball court, where they shot a few hoops in the net before sitting down for a dinner in the middle to the court. Having made it clear to Nicole that he wants her back, Lewis was making it his mission to give her a good impression.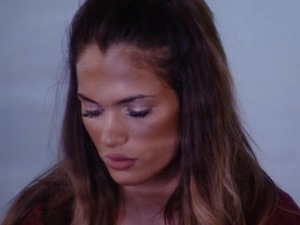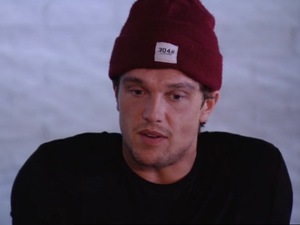 Earlier, however, Nicole had told Kate Wright and Bobby Norris that she was upset with Lewis over a text message he sent her.
Speaking about Lewis' rift with Michael Hassini - who Nicole has previously shared a kiss with - she told Kate and Bobby: "In Lewis' ideal world, I shouldn't really be friends with Mike, but I am. I like Mike, he gets me, he understands, he can see I'm stressing.
"He [Lewis] says he's changing and sometimes I really do see it. I see a really nice side to him, bubbly, lovely...and then I see another side, which is him being really nasty to me over the phone or a text."
Nicole said that while Lewis is keen for a reconciliation, she has had other reservations after hearing rumours.
She explained: "Someone that knows him said, 'well he slept with my friend last week' and 'ain't he got a girlfriend?' I've got to deal with all of that and I feel like it's almost embarrassing. I feel that he's being a proper little tw*t."
Later, Nicole agreed to meet Lewis, and he blindfolded her before revealing what the date would entail.
Taking her to the basketball court, Lewis told her: "Seeing as the ball's in your court, I'd thought we'd play a little game of basketball."
As they sat down to tuck into some food, Nicole grilled Lewis on rumours he is seeing other girls.
"The truth of the matter is, there's been two girls that in the past three months since I've got back from Ibiza that I've been involved with," Lewis admitted. "One was a friend, one I was seeing and dating. The one that I was dating I've said, 'I'm talking to my ex again, we can't talk anymore, I'm going to delete your number I want you to delete mine'...on my mother's life."
Listening to what he had to say, Nicole said the way Lewis sometimes talks to her pushes her away and she questioned him over why he always has to "get so personal".
As the pair began to bicker, Lewis quipped: "The day I get to the end of a sentence when I'm with you is going to be a happy day for me."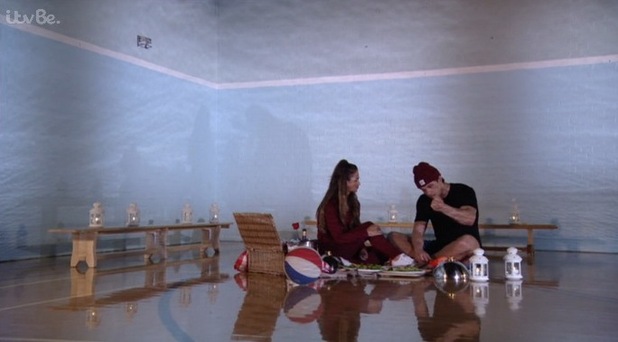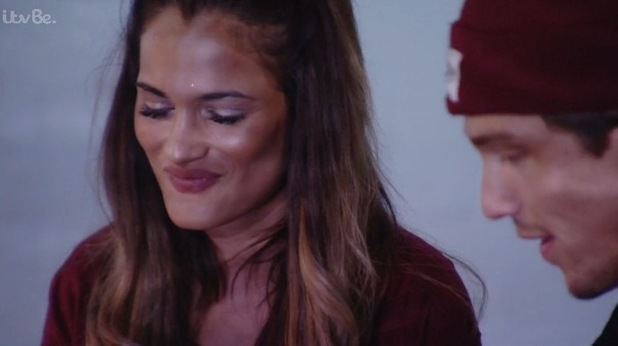 But, Lewis was quick to tell Nicole that he got her an early birthday treat - jewellery from Pandora, which she seemed to love.
"Maybe these should be friendship rings and we should just agree to try and be nice to each other as much as possible," he said. "I just want the chance to wipe the slate clean and start afresh with you."
The pair agreed to be friends and had a cuddle, with Lewis giving her a kiss on the cheek and saying: "I've missed you."
TOWIE airs every Sunday and Wednesday at 10pm on ITVBe.Try Reveal's digital edition on iPhone & iPad. Subscribe now & never miss an issue!
10 reasons why we want to be in TOWIE: