Adele became famous for spilling all on her break ups in powerhouse ballads, but this time round, the singer has revealed her new album will now focus on making up instead.
Having had some time out from the music biz, after becoming a mummy,
Adele
is back and news of her return sent Twitter into a meltdown.
She had fans eagerly awaiting for her new album and now, as she prepares to release it, Adele has shared the all important details on it in a heartfelt open letter...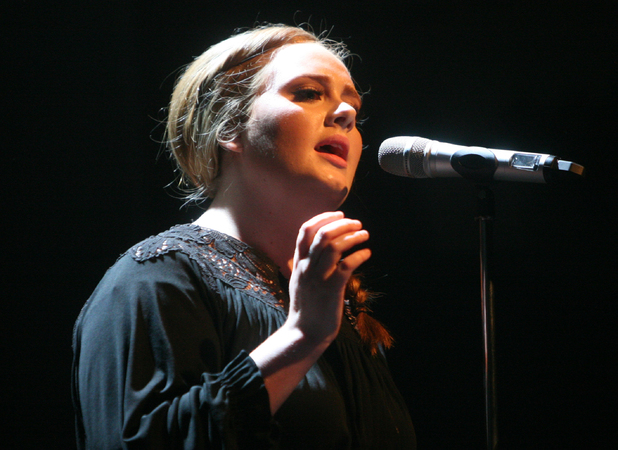 Taking to Twitter earlier today, Adele addressed her legion of followers with a message about her new music.
Not only did she confirm her new album will be titled
25
(as many had predicted), she went on to explain how the release will be a make up record this time round. Adele told fans she is making up with herself with her new material.
In her letter, she said: "If I had to label this one, I would call it a make-up record. I'm making up with myself. Making up for lost time. Making up for everything I ever did and never did.
"Turning 25 was a turning point for me," she continued. "I made the decision to go into who I'm going to be forever without a removal van full of my old junk. I miss everything about my past, the good and the bad, but only because it won't come back. 25 is about getting to know who I've become without realising."
And addressing the four years it has been since her last album release, Adele added: "And I'm sorry it took so long, but you know, life happened. Love, Adele."
October 21, 2015
Adele's penned letter comes after
she teased her new album during an advert break for The X Factor on Sunday night (18 October).
Viewers saw a black screen with lyrics shown across it and could hear a voice that resembled Adele.
In the short clip, she sang: "Hello, it's me. I was wondering if after all these years you'd like to meet to go over everything.
"They say that time's supposed to heal you, but I ain't done much healing."
On seeing the teaser, fans were quick to react on social media, with even a few familiar faces getting in on the action too.
Pixie Lott tweeted: "I am beyond excited for @OfficialAdele 's new album eeeeeeeeeeeeeee." While Nick Grimshaw joked: "My pal ran out of the toilet thinking it was a really good X Factor contestant. #Adele"
Oh, we so can't wait to hear it in full!
For exclusive competitions and amazing prizes visit Reveal's Facebook page NOW!