X Factor's Max Stone admits he never expected to get such huge support from the crowd during his Six Chair Challenge audition.
The Six Chair Challenge is known for being pretty brutal and it's fair to say 27-year-old Max had a really tough time during his experience. After performing a flawless rendition of Bob Marley's 'Turn The Lights Down', Simon didn't seem too impressed, telling the singer he was holding back.
Despite that, Simon decided to give Max his first seat, but it was later cruelly snatched away from him when Simon swapped him out, sending him home. Luckily for Max, though, the crowd wasn't having any of it and chants of 'Bring Max Back' echoed around Wembley Arena. While it didn't stir the music mogul at first, the chants continued forcing Simon to make a last minute change to his final lineup after all his acts had performed. He just
had
to bring Max back.
Reveal
caught up with Max as he now prepares for Judges' Houses to find out what he made of of his dramatic Six Chair Challenge experience, and whether he managed to bag an apology from Simon for putting him through it...
After all, it would only be fair, right?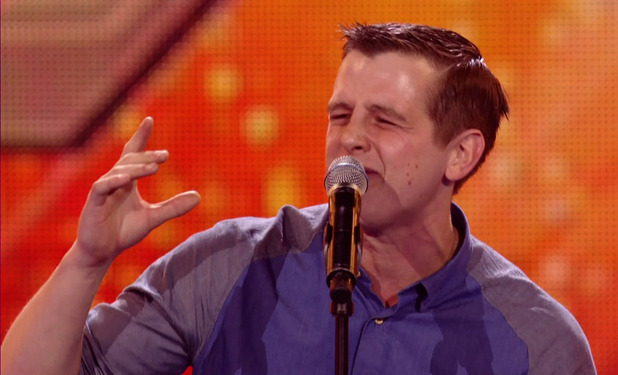 Hi Max! Going into the Six Chair Challenge you had quite a good run in the competition. Did you feel confident before going on stage?
I felt quite confident I guess, but there were still insecurities that I was holding onto going on to the Six Chair Challenge. It was a really intense experience. Since I was a kid, I have always struggled with acceptance, I was bullied a lot for quite a few years because I was different, so I've always had to deal with, 'will I be accepted or not?' Going on to the Six Chairs, I was thinking 'will people accept me now I'm so exposed?' Getting out onto the chair was great and when I got sent off, I thought I was going home. But when I had that moment with the crowd and they all showed me their support to get me back on stage, it did really change something within me. I finally felt like I could be accepted for who I am and it did change how I feel about myself and about the competition. I'm feeling a lot better now!
You say you felt different to everybody else when you were younger, in what way?
I was a bit of a different kid, I lived in my own world, I was very extraverted and I had a lot of energy. I didn't get along with most kids, they picked up on a lot of things that were different about me and teased me a lot for it. I always felt like I needed to be someone else to be happy and have friends, but throughout that, I kind of lost myself. The only thing that made me find myself was music, so the past five years I have been doing everything I can to make the dream come true. It's been building up to this point to see what the public think of me.
And what sort of response have you had from the public now they have seen you perform?
The response has been really positive actually, I'm really happy about that because I have been worried about how I'm going to be perceived. So far, everyone is saying nothing but nice things, it's brilliant.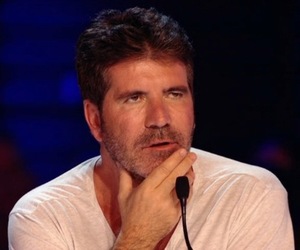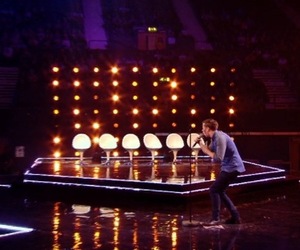 The crowd really seemed to love you during the Six Chair Challenge. What was it like to get such huge support?
I did not expect to get such a backing. By that point in the competition I was already feeling like I had tested my luck and got further than I thought I'd be able to. When I was sat on the chair, it was such an intense feeling and then when I got asked off, I admitted that, thought I had a good run. As soon as I went backstage I heard the echoes of the audience chanting for me and it was brilliant, because even though I thought I wasn't going to continue, I had reached that stage of acceptance. Getting back out on that stage was the best experience of my life.
It's not unusual for the judges to reconsider their decision when spurred on by the crowd. Cheryl brought Chloe-Jasmine Whichello back last year, did a little part of you think Simon would bring you back?
I couldn't help to think it because I did want to continue, I thought there was so much more that I could prove and show. I did have that thought in the back of my mind that the show's not over until it's over, but a part of me was still going through what I was going to tell my parents and my family, what I was going to do next. I didn't want to give up, so it really helped hearing the crowd continuously shouting for me and showing their support.
What did Simon say to you once he brought you back and swapped you in for his final seat?
I'll remember it for the rest of my life. As soon as I got back on the chair, he apologised for the things that he said and that he knew he had made the wrong decision because of the crowd. After my performance, Simon did start probing and wanted to find out more about me. He tried to get me to open up and step outside of my shell. He was pushing me to try and say what was interesting and fun about me, I found that difficult. I wasn't prepared for it. I could see in Simon's eyes he was really, really trying, but I wasn't prepared enough at the time.
I owe everything to the people that were in that room. They've given me a chance and they've believed me. Now, I want to do everything I can to prove that it wasn't the wrong decision. Simon came up to us when the show was done, he gave me a big hug and apologised for putting me through it. I do understand what he was saying, though, there's things about myself I need to be more comfortable with and showing who I am. I've really grown from it.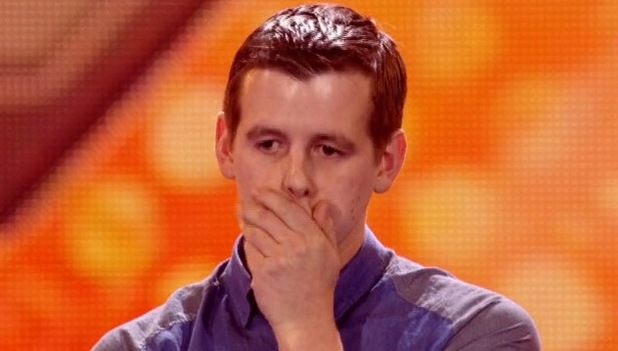 Were you pleased to hear that Simon was going to be your mentor?
I was really happy, I was thinking from the start that I wanted Simon. I would have been happy with anyone really. Rita, she's very current. She knows what's going on with music right now and I love the songs that she writes. Nick, in a similar way, knows exactly where the music industry is at the moment and Cheryl, in my first audition she said a couple of things that I needed to work on. She was a little bit brutal, really. They didn't show it on the first audition, but she said I needed to show the audience that I appreciate their support and show a bit more openness. I really took that in. but the thing with Simon is that I've really looked up to him. He's been in the music industry for so long and I think that to understand where music is going, you need to understand where it's come from. To have his experience on board and to learn from him, that's a dream come true.
Now you're off to Judges' Houses, where are you hoping to be whisked off to?
Ideally, I would be whisked off to the English countryside. It would be nice to go to LA, I've never been and it would be nice to travel to different places, but we're going there to work first and foremost. It's not to enjoy the place or the country. I'd be more than happy to have it in England and have a short commute.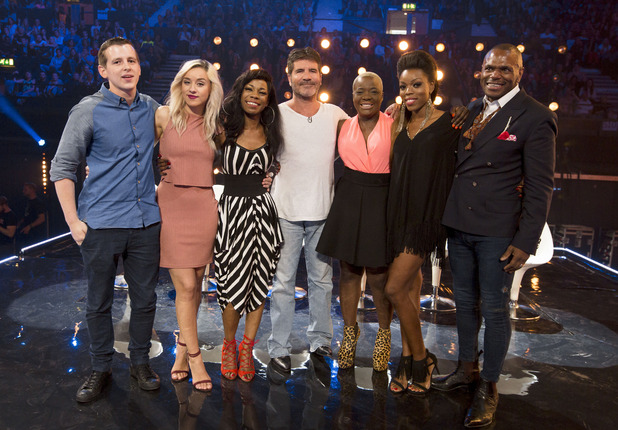 Who do you think is your biggest competition when it comes to winning a place in the live shows?
It's a hard one, before I came into the competition, I thought it would be really good to be in the Overs category. I've always thought there hasn't been that many strong singers in the Overs, but it was a bit of a shock getting to know everyone and seeing how many good singers there actually are. Personally, I think it's the strongest category. My main competition is Jennifer Phillips, she is absolutely amazing. She's got this connection with her voice which just takes you somewhere. And Anton Stephans, he is a loveable guy and I really like him and his voice, he just tells the story. He's going to be one of my biggest challenges!
Do you think you've got a good chance of winning the show?
I'm in the competition to win, definitely. I am a perfectionist. My first idea is I want to win this, but what I want out of The X Factor is to reach out to the public and the world, to find this acceptance and an audience that feels something when I sing. I want the chance to write music that can make a difference, whether it's through the lyrics or feeling. If you're having a bad day and you listen to one of your favourite songs, it's going to change the way you feel. Ultimately, I want that chance to be the person that can make a difference.
For exclusive competitions and amazing prizes visit Reveal's Facebook page NOW!