X Factor star Anton Stephans has made a name for himself on the show this year, thanks to his crazy facial expressions and powerhouse vocals, but how is he feeling about taking on Simon Cowell at Judges' Houses?
45-year-old Anton is no stranger to the music biz and started out as a backing singer for some big names (including Tina Turner!) back in the day. Now wanting to steal the limelight for himself, Anton is edging ever closer to singing success after storming through his first audition and the
X Factor's
dreaded Six Chair Challenge.
Reveal
caught up with the star to find out what he's made of the competition so far, how he is feeling about Judges' Houses and whether he is starting to warm to those "crazy eyes" of his.
Clue: We think he's embracing them...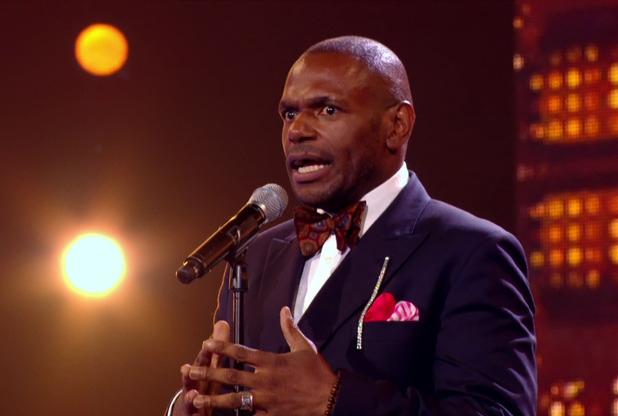 Hi Anton, you're making quite an impression on The X Factor this year, what's the response been like since your first audition?
It's been extraordinary, I've been staggered by the amount of incredible kindness and love shown. It's been overwhelming.
Congrats to getting through to Judges' Houses. How did you find the Six Chair Challenge?
It was incredibly terrifying! When I came out onto the stage the audience were immediately responsive, which you don't often get. I've been around a bit so I've walked out on stages before, but the reaction from the audience was incredibly warm so that settles you down. At the same time, though, you've got these four formidable people that know their stuff and they are about to judge you.
Do the judges make you more nervous?
When I go out onto the stage I try not to think about the judges so much, I just think about giving the best performance to people who have stood in the queue to watch or those at home.
Were you pleased to get Simon Cowell as your mentor?
I was thrilled to hear Simon was my mentor. If I'm honest, I wanted an amalgamation of them all. If I could have had Nick's style and his great ear for music, the funkiness of the brilliant Rita and the class of Cheryl that would be great.
What was more nerve-racking for you, your very first audition or the Six Chair Challenge?
They are all very scary because you are asking people to like you and see something they could possibly work with. It's scary putting yourself on the line and out there. It doesn't always work out, but it seems to have so far! I didn't actually tell anyone that I had applied for The X Factor. People thought I brought my dog Honey to the audition because Simon likes dogs, but I actually didn't. I brought Honey with me because when you go to auditions it's a very long day and she can keep a secret!
Why didn't you tell anybody you were auditioning?
I have had an amazing amount of support with and help. My family are the most extraordinary people and so are my friends, I love them dearly, but I wanted to do something that was totally on my own. And I know that if they came with me and I got a no, they would get really, really upset. I'm used to rejection, I'm used to people saying no, but I think they would have found it a little bit more difficult. My aunt was sitting in the audience of the Six Chair Challenge and she sent me a message that said, 'if Simon says anything rude about you, I'm sitting quite close I can hit him with my handbag'. I was thinking please Simon be kind!
Did you watch your first audition back when it aired onscreen?
I did... and all those things that you think are really cool, you see it on TV and are like 'what on earth are you doing?!'. All those things you think are cool turn out not to be so cool... People think my eyes are a little bit nutty – I kind of agree a little bit now – I'm going to work really hard not to look like a crazy man from now on.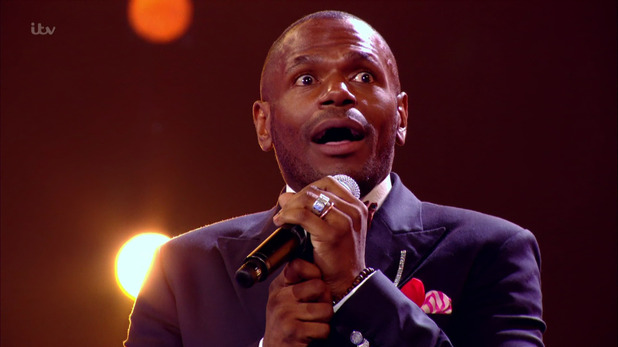 The Overs are a pretty strong group this year, now you're off to Judges' Houses who do you see as your biggest competition?
I've been thinking about that a lot and what the word competition means. I'm not the kind of person who competes against one person, I compete against myself. In every performer, or in all of us, there's that voice that says, 'you can't do that, you can't sing that note', that voice can get bigger and bigger and, if you allow it, it can take over you. I compete with that within myself and I try and make that other voice that says I can achieve to be louder. At the end of the day, there's only ever going to be one me on the planet, so why not be the very best I can be?
What would it mean to you to make the live shows?
It would mean everything. Already my life has changed enormously, my phone hasn't stopped ringing and it's been from all over the world… that's what staggers me. China, Asia, Dubai, Germany… everywhere. It took me three days to answer all of the messages because I thought it was important to. So in the end I made a thank you video to put out instead. There are some people offering me some work, which is good. I'm not doing the X Factor because I'm loaded, but lots and lots of support and even for my crazy eyes. Some people really like them!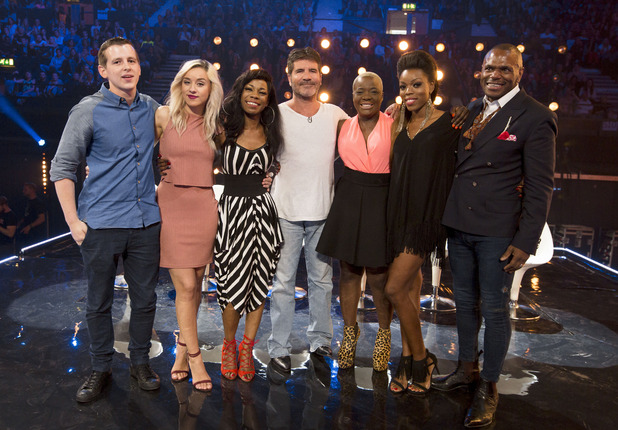 Have you enjoyed your time on the show so far?
Without any kind of sucking up, I have absolutely adored and loved my time on The X Factor. You grow to care and love the people you're with because you're all in the same boat. We all help each other, but also the people who work behind the scenes, they work so hard and such long hours and they are always smiling! They are always lovely, I've had the best X Factor experience ever. I'd really miss it if they don't let me get through.
If things didn't work out, do you think you would try again next year?
Would I do it again? I'm not sure. I don't think it would be fair to anyone to come back and do it again and it wouldn't be fair to myself. It is an emotional journey. In this competition you have to be totally and utterly yourself, being your authentic self with not just your family, but the world - that's a little bit frightening for me because I'm actually quite a shy person. I don't know if I would emotionally want to put myself through that again.
For exclusive competitions and amazing prizes visit Reveal's Facebook page NOW!