X Factor's Simon Cowell told Louis Tomlinson his life was going to "change for the better" on hearing the One Direction star is set to become a dad.
Back in July, news surfaced that
Louis is set to become a father
. He and US stylist Briana Jungworth (a close friend of his) are expecting their first child together and after she revealed she was pregnant, Louis supposedly rang Simon to tell him the news.
In an interview with
Good Morning Britain
, Simon has revealed the advice he gave the singer when it comes to fatherhood, admitting if he had found out he was going to have a baby at Louis' age (23), he's not sure he would have coped...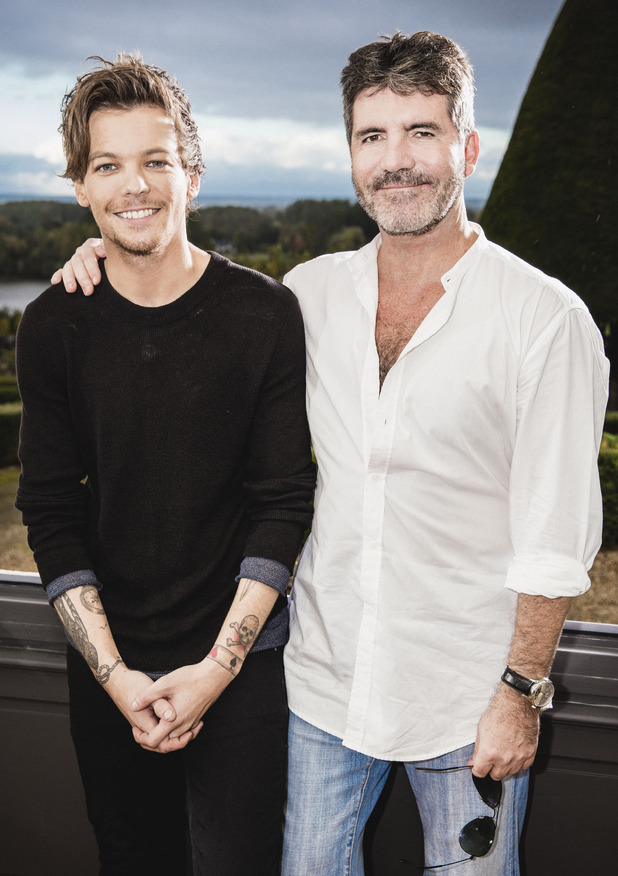 "I just said enjoy it," Simon revealed. "If I had been [Louis'] age and someone had said you're going to have a baby, I'm not sure how I would have coped with it, but he did call me and I said when you've embraced it, you'll be amazed by how much you are going to love it."
"It will change you life for the better," he continued. "And that's it."
Being a father himself,
Simon welcomed his first child and son Eric with girlfriend Lauren Silverman on 14 February 2014
, the music mogul knows all too well what it's like to have a bubba on his hands.
Asked if he thinks Eric has changed his life for the better, Simon joked: "Yes because I'm great with puppies, but I'm not great with babies. A puppy will respond, babies at a certain age don't do anything, so when [Eric] was about five or six [months old] I was like... I just don't know what to do!"
"He wasn't reacting to me," Simon confessed. "I thought maybe he hates me. And they said, 'no, take your time'... Suddenly one day they are talking, listening, responding and not talking to [Eric], communicating, it's a whole different ball game.
"They sort of become a bit like you too. Which I don't know is a good thing or a bad thing! [Eric is] a funny little thing."
The dad-of-one also went onto reveal that Eric is taking after him when it comes to music. He knows a good boyband when he hears one!
"[Eric] loves music and when I say loves it, he loves it," Simon said. "Fortunately one of the first records I got on tape of him playing along to was a One Direction record... he's got good taste."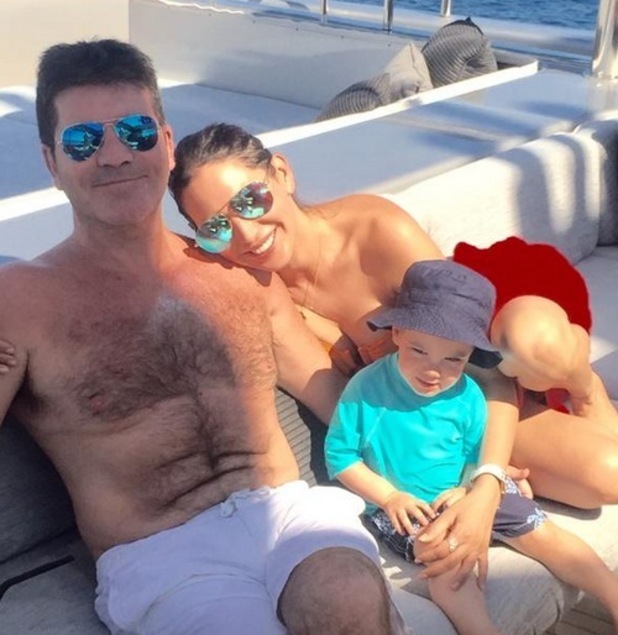 Simon's comments come after Louis confirmed news he was going to be a father two months ago.
Despite the initial reports surfacing in July, Louis decided to keep quiet on such baby rumours, with his bandmates responding to Briana's pregnancy instead.
Liam Payne had said Louis is "very excited" by his impending arrival
, with
Louis finally admitting he is looking forward to becoming a dad himself in August.
During an interview on
Good Morning America
, he said: "Obviously it's a very exciting time, I'm buzzing, thank you."
Since then, it has been rumoured that
Louis and Briana are trying to make a relationship work between the two of them
.
With their baby news bringing them closer together, a source has said: "Louis is sacrificing all his spare time to see her... There are very real feelings there. It's not just about the baby."
Currently Briana is thought to be around five months pregnant and she and Louis are set to welcome their new addition early next year.
For exclusive competitions and amazing prizes visit Reveal's Facebook page NOW!