In case you haven't noticed, Vloggers are taking over everything from the most coveted beauty launches to Madame Taussads.
Bit baffled by the whole thing? Well
Reveal
had a chat with rising Vlogger Diana Mougharbel aka YouTube star
Dee Lilly Hannah
, who filled us in about life online and her new role as the presenter of Disney Channel UK's new weekly YouTube show Disney Channel Vlog.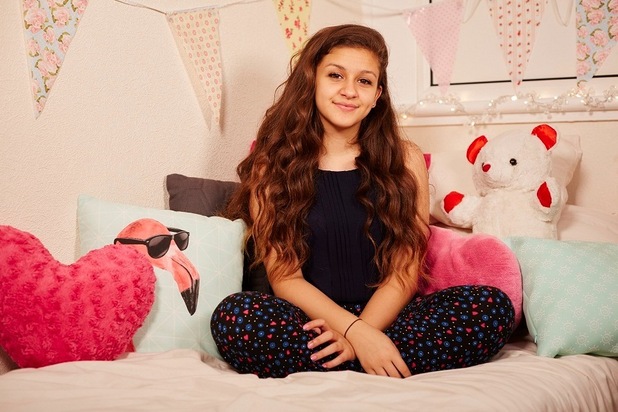 Tell us a bit about yourself, your channel and your YouTube style...
"Hi! I'm 17 and doing my A-Levels at school. I'm a huge YouTube fan and having my channel gives me the freedom to talk about anything that interests me. I love that."
What made you want to become a YouTuber?
"For me, becoming a YouTuber almost happened by accident but it's the best accident I've ever found myself falling into. It's a wonderful community that I loved watching so much and I love being a part of it.
What's the best thing about it?
"The best thing about it has definitely got to be upload days. Uploading a video is always my favourite thing and interacting with people who enjoy watching my videos makes me so happy."
And what's the worst?
"The worst is probably editing. People assume that uploading a six minute video takes 30 minutes to edit, when in reality, it sometimes takes me a good three hours to edit a video down (especially because I talk a lot) so that can be a bit stressful and time consuming. But the end response is always so fabulous that the hard work is instantly forgotten about."
How did you get selected for Disney Channel?
"I got involved in the show when my network, Maker Studios, reached out about the potential opportunity. It obviously didn't require much thinking; I mean, who would turn down such an amazing opportunity? Vlogging for Disney and creating content with Maker is like a dream. Disney Channel is all I used to watch when I was younger. I would be one of those kids that pretended they were a wizard like Alex Russo or have 'Send it On' set as their ringtone AND alarm, so to be able to work for them is something I'm eternally thankful for."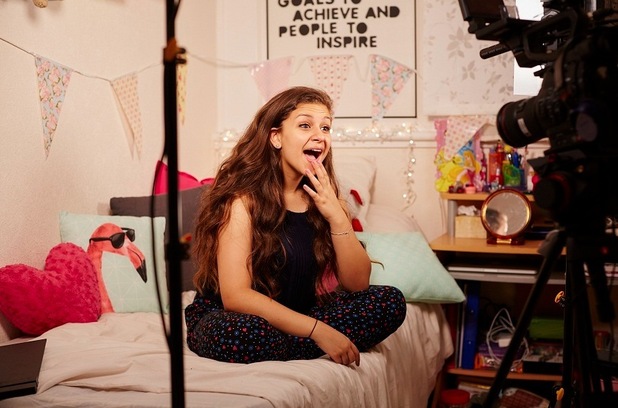 Have you met any celebs through the show?
"I got to meet the lovely Sofia Carson and Booboo Stewart through the show which was one of the coolest experiences ever."
What experiences have you had through the Disney presenting?
"The Disney presenting has given me some amazing experiences. I've attended Summer in the City, got to watch
The Descendants
movie at the Soho Hotel before it came out on Disney Channel in the UK and actually work with a company I've always dreamt of working with."
What do you think makes you different from other YouTubers?
"I feel like I'm very open when it comes to the relationship between myself and my viewers and so that allows my viewers to connect with me on a more personal level and they can see that I'm just like them; working hard to try and pursue my goals and dreams."
What are your fans like?
"I don't really like calling viewers my fans just because I'm close with them all and I really see them as online friends I haven't met yet in real life. I love them and their support so much. They're honestly the sweetest people and it's great to have them joining me on my journey because this is still just the beginning."
To catch Dee on the Disney Channel Vlog watch the latest uploads every Friday at 5:30pm on Disney Channel UK YouTube account
For exclusive competitions and amazing prizes visit Reveal's Facebook page NOW!