Made In Chelsea star Sam Thompson has ended his relationship with co-star Tiffany Watson, after she confessed to cheating on him.
As
MIC
finally returned to our screens with another dose of Chelsea drama last night (19 October), viewers watched another couple hit the rocks. Things had been tense between Sam and Tiffany after she saw incriminating photos of her beau on a night out, with Tiff retaliating by kissing another guy during a trip to Hong Kong.
'Fessing up on the smooch to a seriously shocked Sam, Tiff was left in tears as he told her he was "done" with their relationship.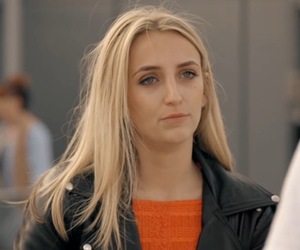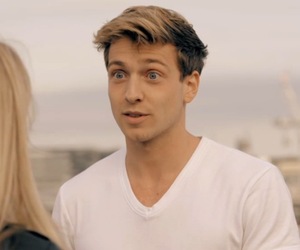 Last series, viewers had watched
Sam and Tiffany rekindle their romance for a second time.
The pair had initially dated last year, but split when Sam cheated on Tiffany on her birthday.
Willing to forgive and forget, she then gave her a co-star another chance and both Tiffany and Sam had seemed nothing but loved-up when series nine of the E4 reality show wrapped up a few months back.
Sam even had his co-star girlfriend's initials tattooed onto his arm!
As our
MIC
favourites returned to our screens yesterday, a smitten Sam still seemed as happy as ever with Tiff. So much so, that he was keen to meet the family and on arranging a meeting with Tiff's dad, the Chelsea boy couldn't have been more excited.
Sadly for him, though, as he geared up to tell Tiffany he loved her, she decided to drop a different kind of bomb altogether.
"I kissed someone," she said. "It was just literally a kiss and I felt f****** guilty... I didn't want to keep it from you. It was really stupid and it is sh*t because we are really good right now. I felt really weird out there and I felt insecure, I don't know why I did it."
Sam replied: "I never thought you'd do that."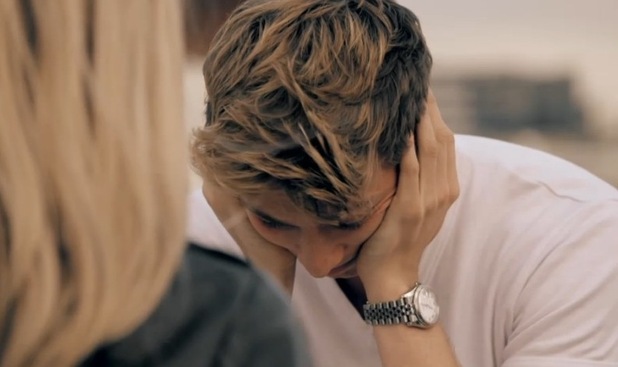 "I didn't think I would either," Tiff said. "As soon as it happened I was like f*** what have I done. I don't want to do this... I want to be with you."
"Everyone has been saying to me the whole f****** time you have been in Hong Kong, 'have you been a good boy Sam?' And it's you that has gone and f****** done it. I feel like a f****** idiot," Sam told her.
He then added: "I was literally going to tell you I loved you."
"I don't want to break up," Tiff insisted. "I know that's your decision and I can't change it, but I do want to make it work between us because I am in love with you.'
But calling quits on their romance, Sam said: "I don't know what to say. Right now, I think we are done... yeah.'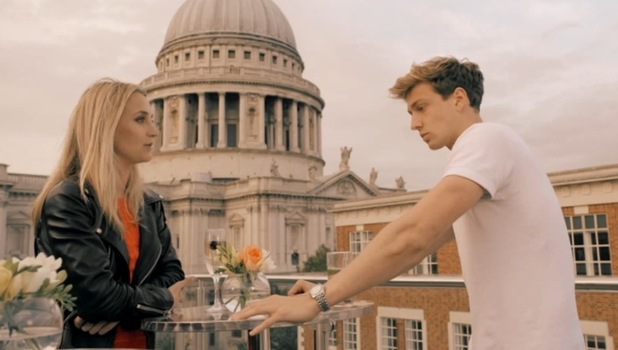 Tiffany's cheating confession came after she admitted things hadn't been great between herself and Sam over the summer.
Tiffany was left feeling insecure, after a friend showed her photos of Sam appearing to be all over another girl during a night out in Chelsea while she was away. While he insisted nothing happened, it didn't stop the pair from falling out about it, pushing Tiff towards another guy.
Opening up about her romance woes to good friend Stephanie Pratt, the reality star told her: "Sam asked me out in Mykonos, we were official... it was fine the first week, but then my friend told me he was in Raffles all over this girl.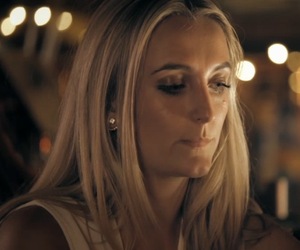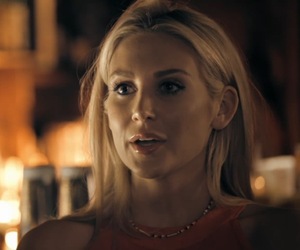 "Sometimes I think going to Hong Kong and meeting so many other people, I realised that actually there are so many other great guys that would treat me better. I did meet someone that I quite liked and it did make me question me and Sam. I had feelings for him."
Telling Steph she kissed the guy from Hong Kong, Tiffany added: "But I do really like Sam, we're back to how we were. My dad loves him, he is finally getting on with Lucy. I don't want things to change right now."
Will she and Sam be able to reconcile their romance?
Made In Chelsea continues next Monday 26 October at 9pm on E4.For exclusive competitions and amazing prizes visit Reveal's Facebook page NOW!