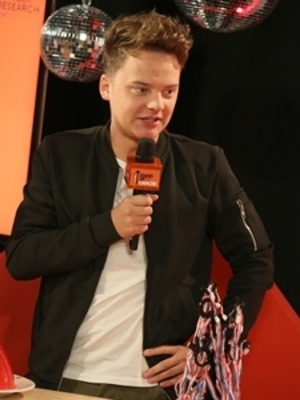 Conor Maynard talked bumping into Zayn Malik, Naughty Boy's cat, dance-offs with Ne-Yo and how he used a break-up for inspiration while raising money for Stand Up To Cancer at their mammoth 12-hour YouTube party.
Check out what the popstar had to say in this Q&A below:
How's the new album coming along?
"I'm spending a lot of time in the studio working on my second album at the moment. I'm mainly focusing on singles at the moment and recording as many as I can, and then the album will come a bit later. The music industry is constantly changing, now it's all about streaming music and fans can be so much more involved. My music career came from building up a fan base on YouTube, and now I'm really trying to push myself online."
What sound can we expect from the new album?
"It varies, I'm trying as many different things as I can. I listen to loads of different artists, and often when you go into the studio whatever you're going through that week can totally dictate whether you're going to be working on a ballad or a really up-beat party track."
Have you had any make-ups or break-ups that have inspired you?
"There are so many things that have happened to me over the past couple of years – I was with a girl and then we broke up, and so that was a really tough time and I wrote a lot about that. There are a lot of personal things on there. That's the only silver lining to going through a bad break-up with someone! You get some good songs from a break-up, that's the only good thing that comes out of it."
Who do you send your new music to?
"Joe [Sugg] and Caspar [Lee] are playing it all the time in their flat. Every time I go round they're playing some of my unreleased stuff, usually as warm-up for a big night out. I send lots of my work to them to get their opinion."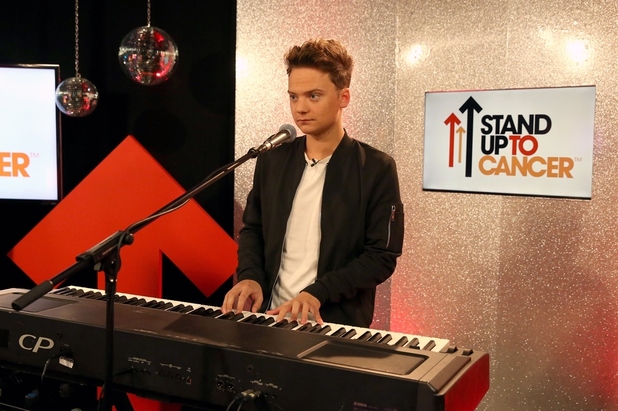 You're good pals with One Direction too, have you spoken to any of them since they said they were taking a break?
"I haven't as they've been away touring a lot, it's usually if we see each other at events that we'll have a chat and chill for the evening. I actually met Zayn for the first time the day he left 1D. He was the only one I hadn't properly spoken to, and then I bumped into him in the studio the next day. I didn't want to ask him about the band though, so was racking my brain for anything I could talk about! He was there with Naughty Boy and they were talking, and I just made a joke about stealing Naughty Boy's cat, as he has a cat that lives in a studio. It was the day Zayn had shaved all his hair off so I didn't recognise him when I first saw him. My brain panicked about whether I should ask about the hair, the band, or the cat, so I went with the cat."
Have you been to any good showbiz parties recently?
"I had a night out with Ne-Yo recently and Jason Derulo was in the club as well. That was such a fun night. There's no dance offs or anything though, I don't want to be showing those guys up. Last time Ne-Yo was in the UK I went over to his apartment and we chilled. He's written the soundtrack for the new Empire series and no one knew that yet when he was telling me all about it, and so we talk about music all the time and he's an incredible person to get feedback from."
Why did you want to be involved in Stand Up To Cancer YouTube party?
I helped out last year too – I think they had me working in a fish and chip shop – and getting involved in campaigns like this makes such a massive difference. I am really good friend with the hosts Caspar Lee, Joe Sugg, Oli White and Josh so they asked me more as a friend rather than through my management. I was really looking forward to it as it was such a fun day doing stupid things with my mates, but also raising cash and awareness for such a brilliant cause.
Who are you standing up to cancer for?
One of the only times I've lost anyone close to me was through cancer, and that was the mum of a family friend. I was quite young and when my mum told me she had cancer I just thought she was ill and would get better. I didn't really understand why my mum was so upset. But then when I came back from a friend's birthday and my mum sat me and my brother down and told us she'd died overnight. We were so upset, and so I keep that in my mind today.
Conor Maynard was at the Stand Up To Cancer YouTube Party, a unique 12-hour live-streamed event raising money to accelerate new cancer treatments and tests and ultimately save lives. To watch or find out how to get involved, visit standuptocancer.org.uk/youtube. Stand Up To Cancer is a joint national fundraising campaign from Cancer Research UK and Channel 4.​
Try Reveal's digital edition on iPhone & iPad. Subscribe now & never miss an issue!