Kimberly Wyatt took a "life changing" trip to Ghana and saw first hand how Red Nose Day donations change people's lives.
For most of us, Red Nose Day doesn't stretch much beyond raising cash for a good cause and watching the yearly broadcast from the comfort of our sofas. But what happens once the fanfare dies down?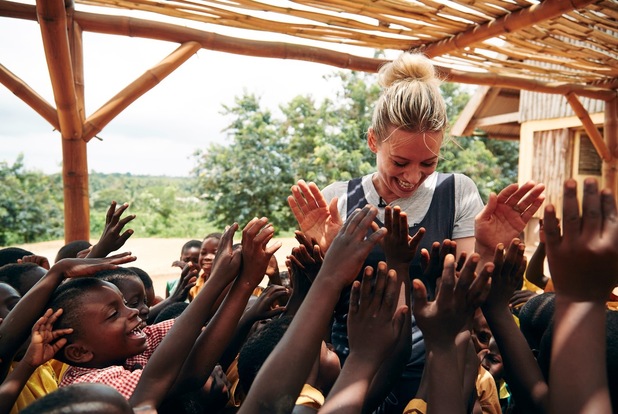 Former Pussycat Doll Kimberly recently travelled to Ghana to see how some of the £95 million raised by the public from this year's Red Nose Day back in March is building brighter futures for children across Africa.
The
Celebrity Masterchef
winner visited schools and families that are benefiting from the work of the Sabre Trust, a project that is training kindergarten teachers to use interactive activities in class, transforming the way children are taught.
Receiving this improved education will no doubt provide a foundation for the rest of these young people's lives.
Some might assume that teachers everywhere benefit from previous training before being put in front of a class, but sadl, that isn't the case. In Ghana, almost half of all kindergarten teachers have not had formal training, and more than 355,000 four and five year olds are not in school.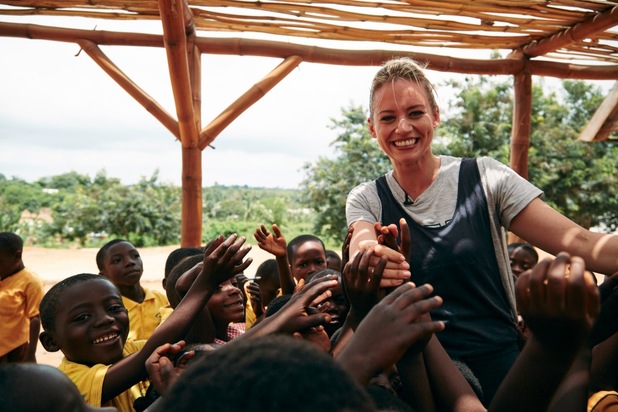 Speaking about her experience, Kimberly, who hadn't been away from 10 month old daughter Willow for longer than a few days, said: "This was truly a life changing experience. Seeing the excitement and joy on the children's faces as they answered questions was so inspiring and made me think about my own baby girl's learning and development.
"Meeting the children's parents and hearing about the difference teaching has made in their home lives also shows how it doesn't just enable these kids to read and write, but helps give them the best possible start in life so they can make a positive difference in their communities for years to come."
Watch a clip of Kimberly's Ghana adventure below:
For exclusive competitions and amazing prizes visit Reveal's Facebook page NOW!