Geordie Shore star Gary Beadle has teased there is plenty of drama to come from himself and his co-stars this time round, especially when it comes to Holly Hagan and Charlotte Crosby.
Viewers will watch as Gary and co head to Greece for
Geordie Shore's
eleventh series, and while the cast enjoyed travelling around the Greek Islands, sunshine and plenty of cocktails, they also fell victim to the usual drama that comes with living in the
Geordie Shore
house.
After all, you can take our Geordie faves out of the 'Toon, but you can't take the 'Toon out of them.
This time round, Holly Hagan and Kyle Christie split, with their break up causing major issues for everyone else too. Not only did the couple fall out, but Holly and Charlotte came to blows and even the boys ended up rowing with each other, according to Gaz.
Reveal
caught up with the reality star ahead of the new series hitting out screens and he told us: "Things got pretty heated."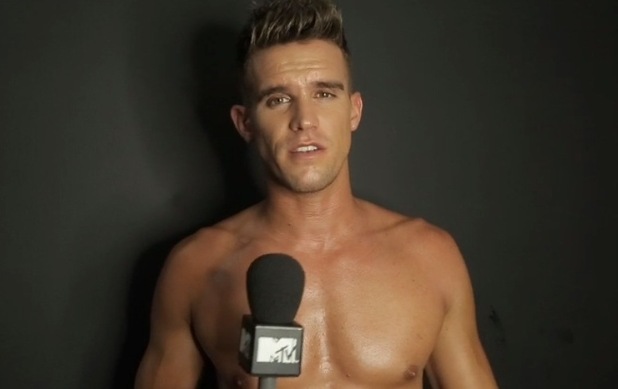 Following Holly's split with Kyle, Charlotte revealed she and her bestie fell out big time, with Char even questioning if herself and Holly were still friends.
Holly had caught Kyle kissing another girl
and while she and her beau tried to work out their relationship, Gary claims it was hard not to get involved with the pair's drama as it began to affect the rest of the group.
"You can't really stay out of it. You have to voice your opinions and you have to get involved," he said. "There were a lot of times when Holly and Kyle were arguing and no one minds that, but when they had been arguing for three or four weeks and it started to affect our nights out, eventually people had enough."
He continued: "There was a few arguments between the lads where we wanted to know what was going on and it got pretty heated. The girls never argue, but Holly was with Kyle a lot and she and Charlotte are best friends... no matter what the girls said or done, she wouldn't listen."
Gary revealed that the girls didn't want to see Holly get hurt, but she was reluctant to hear what they had to say when it came to Kyle and her romance with him.
"In some respect, you are blinded by love sometimes and Holly was proper loved-up," he said. "It got to the point where the girls had to say something and Charlotte said it. She was like, 'listen this is the truth and the truth's going to hurt, but I'm going to lay it out', and that's how they ended up arguing."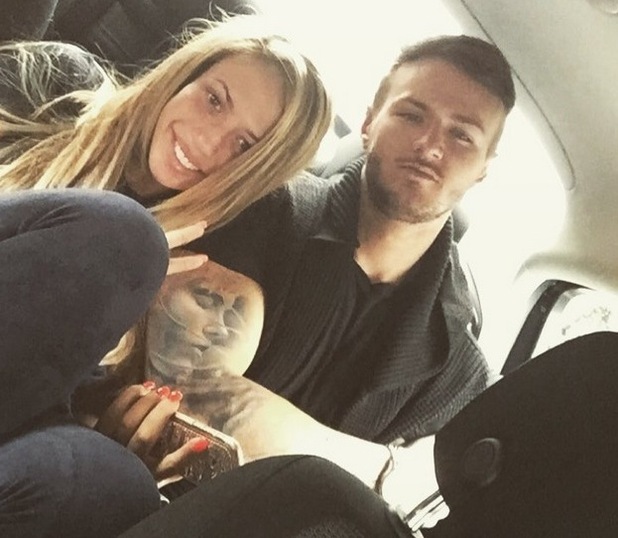 Holly, meanwhile, has said she struggled to deal with everyone else on the show having an opinion on her drama with Kyle.
While she and Charlotte did come to blows over her relationship with him, Holly now realises her pal only had her best interests at heart.
She told
Reveal
: "Me and Charlotte only ever had one big argument. All of it was out of her love for me and her trying to protect me, but sometimes you don't want to hear that, you just want somebody to be there and support you, not turn against you.
"There were a lot of times that I felt like she didn't understand when she should of, that was quite difficult, but Charlotte's my best friend and she's been there for me through everything. We would never not be friends. It's all fine in the end."
Her comments, and Gary's, come after
Holly revealed fans will watch herself and Kyle break up this series.
She admits seeing Kyle with someone else was "probably one of the worst" things she has ever had to go through, leading her to dub the whole series as a "horrible experience".
While we're itching to see what really went down between the pair and their co-stars,
Holly did reveal she and Kyle are now giving things another go.
Slowly working through their issues, Holly told us: "Basically we are still together... it's been stressful!"
Geordie Shore returns Tuesday 20 October at 10pm on MTV.For exclusive competitions and amazing prizes visit Reveal's Facebook page NOW!