Geordie Shore star Holly Hagan has confirmed she and her co-star Kyle Christie are dating again.
Ahead of
Geordie Shore
returning to our screens tomorrow (Tuesday 20 October), Holly had revealed she and Kyle had split while filming the new series.
The 23-year-old had caught her co-star beau kissing another girl
, later revealing their break up was at the centre of all the drama that took place in Greece over the summer.
While Holly had revealed she and Kyle had mutually decided to be friends,
Reveal
caught up with the starlet recently and she confirmed she and her beau have decided to give their romance another shot.
"It' been so difficult for [Kyle and I] since we've got back from Zante, everything that we went through was really hard," she explained. "We've got a lot of people that have a lot to say about us (other cast members from the show), but we've just tried to keep ourselves to ourselves."
"Basically we are still together," Holly confirmed. "We've been trying to have a break every now and again from each other, just so when we do have to go and film together we don't have all this happen again."
"It's really stressful, we just want to hide away constantly," she confessed.
Speaking about
Geordie Shore's new series which will air the couple's split
, Holly admitted: "It was probably the worst six weeks of my life. Me and Kyle were going through something that was really real for us and, unfortunately, we were having to do that in front of another six/seven cast members and a production crew... it was really, really hard."
Coming to blows with not only Kyle, but her co-stars too (including BFF Charlotte Crosby), Holly told us she couldn't wait to fly home again when filming was over and she even admitted things got so bad this time round that
she even considered throwing the towel in and quitting the show for good.
When asked if she got to the point where she considered leaving
Geordie Shore
, Holly admitted: "Yeah, all the time. That's something a lot of us think about, it is really difficult, but you have to take the good with the bad sometimes."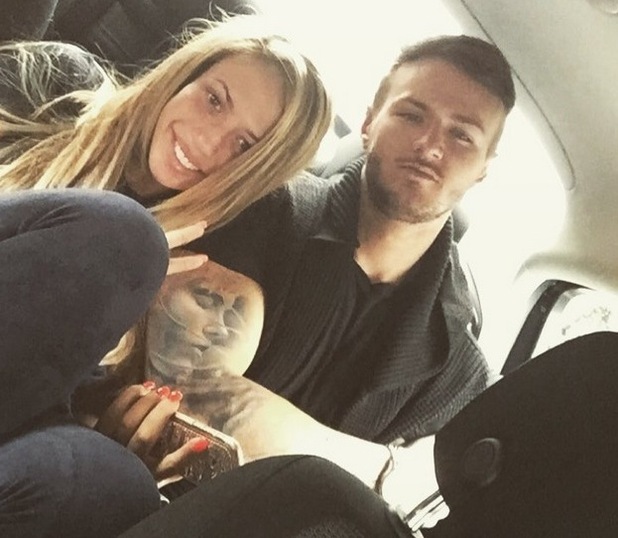 While she and Kyle may be giving their romance another go, Holly admitted she is concerned fans will turn against them as a couple, after they watch the pair's break up play out.
"We do have a lot of support, it's a shame that this is all going to happen because I don't want that support to turn from us," she said. "We are still trying to make things work, it's going to be a difficult series to watch and everyone is probably going to turn on us being together and in a relationship."
"I hope that we get the chance to prove we are good together one day," she added. "Hopefully it'll work out for the best. I'm not going to watch the new series, though, I'm going to avoid it like the plague."
Eek.
Geordie Shore returns Tuesday 20 October at 10pm on MTV.
For exclusive competitions and amazing prizes visit Reveal's Facebook page NOW!