Lamar Odom is "slowly making progress" after emerging from a coma, according to reports.
Khloe Kardashian's ex-husband Lamar
regained consciousness and spoke his first words on Friday night
after being in a coma for almost three days.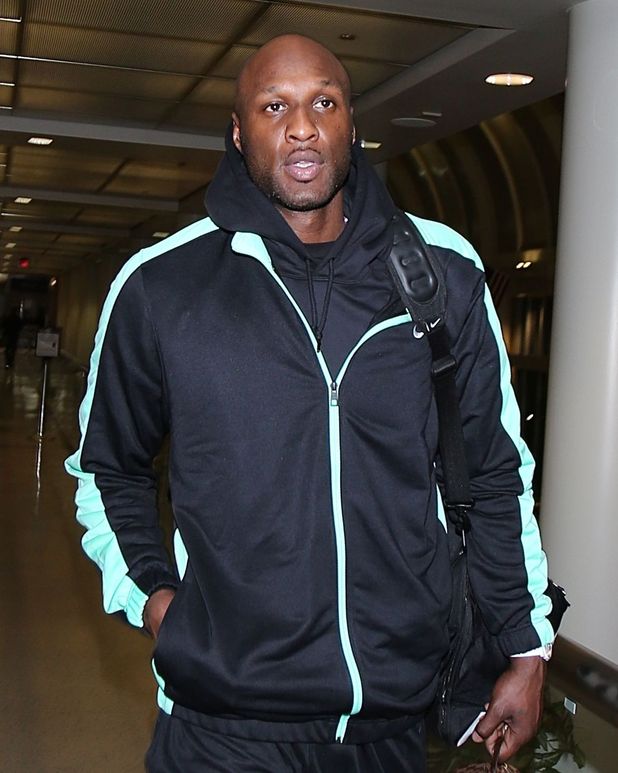 NBA star Lamar had been found unresponsive at Nevada's Love Ranch on Tuesday (12 October), and now, after waking from a coma, more details on his condition have emerged.
According to
E! News
, Lamar is slowly making improvement.
"Lamar is slowly making progress," a source told the publication on Sunday (18 October). "Today has been a good day. There's a lot of praying going on."
Since emerging from a coma, Lamar has reportedly said to Khloe "Hey baby" and "Good morning" and has been communicating with hand signals.
Reports say he is now able to breathe on his own, without a ventilator, and he left his hospital bed and moved, with assistance, to a chair. He also passed a critical swallow test.
Khloe's sister
Kim Kardashian said over the weekend that Lamar has been able to smile at his former sister-in-law from his bed
.
Sharing a picture of herself with Lamar in happier times, Kim wrote: "I have faith in you. I believe in the power of prayer and positive energy! Thank you all for your prayers! Lammy- I'm so happy Kendall & I could make you smile today! God is good!"
Meanwhile, Khloe has not left Lamar's bedside since Tuesday. A source told
Us Weekly
: "Khloe is still by his bedside. She strokes his hand and kisses his cheek. It's very sad and sweet.
"Khloe says she's not leaving until Lamar walks out of the hospital," the source continued. "She's really been amazing."
Try Reveal's digital edition on iPhone & iPad. Subscribe now & never miss an issue!