Lisa Osbourne has shared a poignant and heartfelt picture of her baby son Theo's tiny footprints to mark National Pregnancy and Infant Loss Day.
The actress and husband Jack Osbourne tragically lost little Theo nearly two years ago as the result of a late term miscarriage.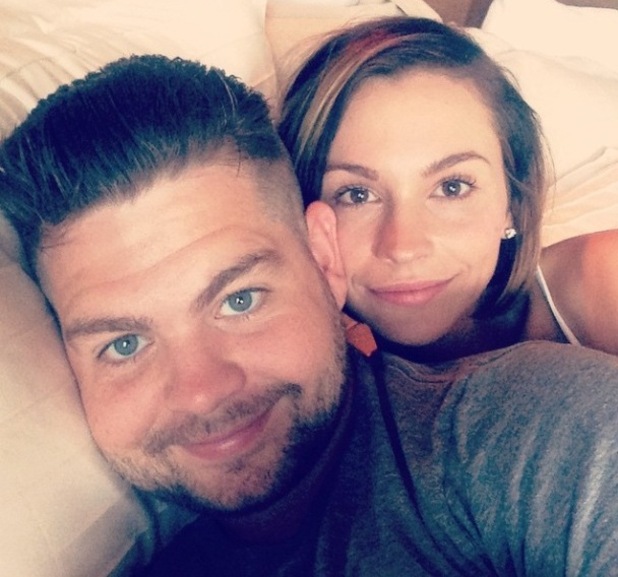 In an emotional post to Instagram yesterday, Lisa said: "I don't talk about what happened to us much, and I've never posted this photo before out of fear that someone would say something mean or negative. I don't care anymore.
"I would have an almost 2 year old son now, named Theo. I never got to meet him, and this is all I have to remember him by... his tiny little footprints.
"It still hurts every day, and I will always love & miss him. He was a real baby, and he was mine. My heart goes out to my friends, family, and those of you I don't know that have suffered the loss of a baby. I love you all!"
She followed up her post with another Instagram picture showing a lit candle.
Her caption read: "For my love, Theo....and all of the other babies who aren't with us in the flesh but are with us mommies in spirit, forever.
"I also want to say thank you from the bottom of my heart to everyone who's opened up about their own stories, I've read a lot of them and I'm in tears because I feel so overwhelmed with support. Thank you guys so much, it really means the world to have such beautiful things said about my son. Xoxoxoxo."
Her hashtags were #pregnancyandinfantloss #awarenessday #waveoflight #waveoflight2015.
Lisa and Jack married in 2012 are are parents to daughters Pearl, three, and Andy, who was born in June.